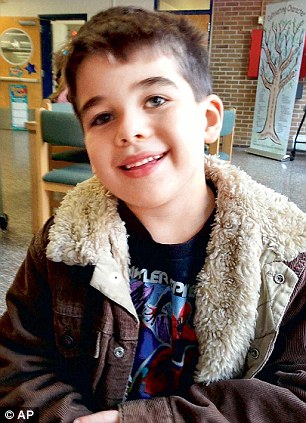 Adam Lanza fought violently with his mother Nancy three days before her death. What caused their fall out?
Adam Lanza's mother Nancy fought with school.
Adam Lanza said to have worshipped the devil insists former classmate.
Source disputes claim that Adam Lanza was about to be committed. 'Story should never have run…
Did Adam Lanza's fear of being imminently 'committed' lead him to taking revenge on children who Nancy loved more than him?
Adam Lanza spent hours in windowless basement playing violent video games and fantasizing about guns.
Adam Lanza's mother Nancy held secret that caused her to worry time was running out.
New report argues Adam Lanza had cut off all communications with his father Peter.
Adam Lanza's smashed computer hard drive may still yield answers say experts.
Adam Lanza shooting leads to idiotic belief that it could have been stopped if only teachers were allowed to carry concealed weapons.
Still no sign of Adam Lanza's father, Peter Lanza. Media comes looking for him but he is no where to be found.
Adam Lanza's mother begged his baby sitter to 'never turn your back.'
Adam Lanza's mother 'is not alone' blogger sparks outrage and reconciliation.
Adam Lanza. Has the media failed in its coverage?
Did Adam Lanza's mother Nancy cause him to revolt?
Adam Lanza was getting worse. Burning himself with lighter. Nancy Lanza feared losing him.
Adam Lanza. Why did he target Sandy Hook Elementary school?
Adam Lanza's mother Nancy would encourage him to join her for shooting target practice.
Adam Lanza names of victims released in revenge attack after fight with teachers the day before.
Adam Lanza tried to buy rifle days before but declined background check.
Breaking: Adam Lanza had 'wild argument' with four teachers at school a day before.
Adam Lanza was nerd and honors student but very weird. Shunned by the community.
Adam Lanza. What set the Sandy Hook Elementary School gunman off?
In what could be described disparaging and a sight no mother should ever have to experience, the family of 6 year old Noah Pozner was today one of the first victims of the Sandy Hook Elementary school shoot out that was laid to rest.
dailymail.co.uk: A teenage brother of Noah Pozner, the youngest victim killed in the Sandy Hook school shootings, said that 'we should all be kind to one another' during a moving eulogy today.
Hundreds of mourners gathered in Fairfield, Connecticut for the funeral service and then traveled with a police escort to nearby Monroe to lay the six-year-old to rest.
Friends and family described hearing a 'beautiful' speech by one of Noah's brothers. His mother Veronika Pozner also spoke of Noah's 'twinkling blue eyes' and told mourners how he loved video games and martial arts.
She told the hundreds who had gathered that her son adored the Super Mario Brothers game and liked to show off his 'ninja moves.'
One can only wonder had Adam Lanza still been alive and been able to fast forward time to see the consequences of his actions and the hurt that he has inspired if he would have still chosen to storm Sandy Hook Elementary school this past Friday morning.
And the senseless and tragic demise of innocent souls continues unabated. Let's hope lawmakers actually do something to deal with tragedies like this from becoming a sick weekly occurrence.
Living in America is increasingly becoming a heinous task, but it ought not have to be….