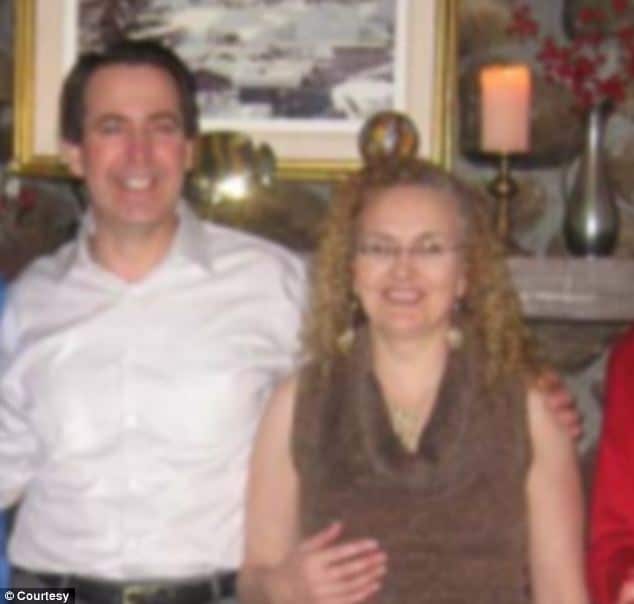 Did Adam Lanza copy a scene from a video game in the Sandy Hook massacre?
Adam Lanza said to have died a day before Sandy Hook shooting. Conspiracy?
Adam Lanza Sandy Hook school shooting conspiracy theory escalates.
Adam Lanza's mother took him to psychiatrist which then led to his sudden breakdown.
Adam Lanza's father Peter claims son's body. At last!
Adam Lanza's body finally collected. Doubts remain if his father Peter claimed body…
Geneticists hope to uncover secret motive to Adam Lanza shoot out.
Adam Lanza and the culture of violence. Why it will continue to live on.
Adam Lanza's body remains unclaimed. But why Peter Lanza?
In the latest developments of the Sandy Hook Elementary school massacre shooter, it is now being revealed that Adam Lanza and his father Peter hadn't spoken to each other in over 2 years. Even more perplexing is the notion that Peter Lanza still has not been able to figure out why his son snapped.
wsj: In the summer of 2010, Mr. Lanza cut off contact with his father, Peter Lanza, a General Electric executive whose marriage with his mother ended a year before, said a person with knowledge of family matters. It is unclear why Mr. Lanza refused to speak with his father, who made repeated attempts to contact him, this person said, but the breakdown in their relationship came as Peter Lanza started to get serious with his girlfriend, whom he married last year.
By now it's been heavily reported that the young man had become to feel increasingly alienated as his family underwent a splintering, quite possibly feeling a sense of betrayal that his father was now leaving the family and his affections.
Yet it seems not only had Adam Lanza stopped having relations with his father he had also a few short months later by Christmas of 2010 stopped having relations with his brother Ryan who by now had left to pursue a career in finance in NYC.
But it appears Adam Lanza's propensity for exclusion and alienation came at a much younger age after his family moved from their New Hampshire residence to that of Newtown, Conn. It was then at the age of 6, Adam Lanza began to become increasingly withdrawn and struggle to make lasting connections and friendships with other children. By 2001 that situation was exacerbated after Adam Lanza's parents,Peter and Nancy separated, finally divorcing in 2009.
Nevertheless the wsj goes on to note that Peter Lanza had continued even after amicably divorcing from Nancy in 2009 to pay weekly weekend visits to his son Adam until he then refused to acknowledge his father and negotiate him in the summer of 2010. The same time Peter Lanza had by now begun living with new girlfriend Shelley Cudiner.
Says the wsj: When Peter Lanza spoke of his son, "there was no inkling of any violence" involving Adam Lanza, said John Phillips, a friend of Peter's. He said the accused shooter's father is mystified about what could have motivated his son. "[Peter] is as clueless as everybody."
Clueless perhaps because by now he had ceased to continue investing in his son's personal development and had just accepted his situation without fully delving into the nature of his exclusion? In the end the tragedy speaks volumes about the capitulation of family dynamics and how sometimes unwittingly a festering of resentment and hostility can manifest itself in the most violent form when much needed redress fails to manifest itself. One does wonder how differently things may have turned out if Peter Lanza despite his son's reluctance to engage him continued to reach out and attempt to reconcile with his disillusioned son. Then again perhaps to be fair to Peter Lanza there may have been only so much he felt capable of doing and in the end perhaps Adam Lanza needed real psychological attention to which sadly it seems he never received.