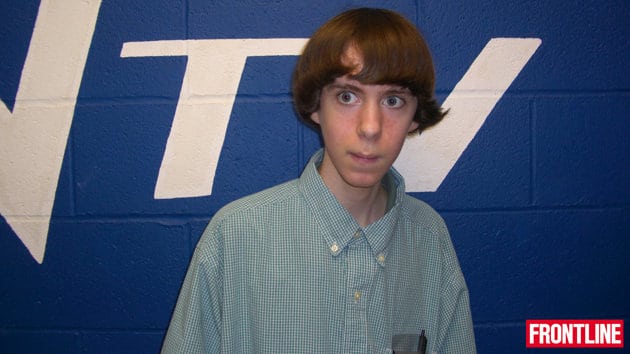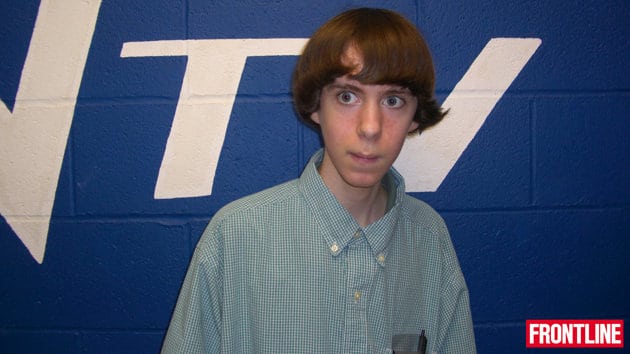 Adam Lanza was obsessed with correcting Wikipedia articles about mass killers.
Authorities have begun releasing a dossier of artifacts found at the home of Adam Lanza after he went on his killing spree at Sandy Hook Elementary school on the 14th of December.
Found tells a search warrant unsealed to the public today was an extensive assortment of ammunition and weapons, including rifles, knives and samurai swords; damaged computer equipment; journals; a newspaper clip of a school shooting at Northern Illinois University; and a report card from the time Adam Lanza attended Sandy Hook Elementary School. Also found were hundreds of rounds of ammunition and a host of weapons in a brown safe and in bedroom closets.
The release of the search warrant goes to some extent to help explain the state of mind of Adam Lanza who went on that day to kill 20 children and 6 teachers as well as him mother, Nancy Lanza.
Reports have also gone on to say that police also discovered numerous books related to autism, including one titled "Born on a Blue Day: Inside the Mind of an Autistic Savant." One book found was called "Train Your Brain to Get Happy," a self-help book.
Interestingly the nyt's goes on to note that experts offer that people with autism spectrum disorders are often bullied in school and the workplace, and frequently suffer from depression, anxiety and suicidal thoughts. But the experts also say there is no evidence that they are more likely than any other group to commit violent crimes.
And then there was this horrifying revelation which goes to some extent to shed light on the fixations Adam Lanza held:
Among other items police officers found were seven journals written by Mr. Lanza, along with several of his drawings. The contents of the journals and the nature of the drawings were not disclosed. Also found were three photographs of what appears to be a dead person covered with plastic and what appears to be blood, and an article from The New York Times dated Feb. 18, 2008, about a shooting at Northern Illinois University in DeKalb, Ill. In that shooting, Steven Kazmierczak killed 5 people and injured 21 on Valentine's Day before he killed himself.
Other discoveries included a holiday card to Mr. Lanza from his mother containing a check for the purchase of a "C183 (Firearm)," the documents say. The date and amount of the check are not listed.
It was not immediately clear if the reference to C183 contained a typographical error and intended to cite a CZ83, which is a semiautomatic handgun. A C183 is a camera.
Besides the 4 firearms, investigators also seized 12 knives, including a bayonet and a spear, 3 samurai swords and more than 1,600 rounds of ammunition, including for weapons not found at either the home or the school.
The cache once again raises questions as to the diabolical codependency Lanza shared with his mother as they bonded over guns but that said one is inclined to wonder why his mother never moved to have her son instituted after it must have become even apparent to her the degree of hostility and turmoil her son was harboring and physically delegating. Can we really believe she had no awareness that her son had such an extensive cache of arsenal at his disposal and did she not wonder that he meant one day to use it save for the question when and how…
above image found here
Did Adam Lanza copy a scene from a video game in the Sandy Hook massacre?
Adam Lanza said to have died a day before Sandy Hook shooting. Conspiracy?
Adam Lanza Sandy Hook school shooting conspiracy theory escalates.
Adam Lanza's mother took him to psychiatrist which then led to his sudden breakdown.
Adam Lanza's father Peter claims son's body. At last!
Adam Lanza's body finally collected. Doubts remain if his father Peter claimed body…
Geneticists hope to uncover secret motive to Adam Lanza shoot out.
Adam Lanza's father Peter Lanza still can't understand why his son snapped.
Adam Lanza and the culture of violence. Why it will continue to live on.
Adam Lanza's body remains unclaimed. But why Peter Lanza?
Adam Lanza vented for three days whilst his mother Nancy left him all alone. He killed her when she returned.
Adam Lanza wanted to join the military. Nancy Lanza forbid him.
Adam Lanza fought violently with his mother Nancy three days before her death. What caused their fall out?
Adam Lanza's mother Nancy fought with school.
Adam Lanza said to have worshipped the devil insists former classmate.
Source disputes claim that Adam Lanza was about to be committed. 'Story should never have run…
Did Adam Lanza's fear of being imminently 'committed' lead him to taking revenge on children who Nancy loved more than him?
Adam Lanza spent hours in windowless basement playing violent video games and fantasizing about guns.
Adam Lanza's mother Nancy held secret that caused her to worry time was running out.
New report argues Adam Lanza had cut off all communications with his father Peter.
Adam Lanza's smashed computer hard drive may still yield answers say experts.
Adam Lanza victims are now beginning to be buried. Six year old Noah Pozner has funeral.
Adam Lanza shooting leads to idiotic belief that it could have been stopped if only teachers were allowed to carry concealed weapons.
Still no sign of Adam Lanza's father, Peter Lanza. Media comes looking for him but he is no where to be found.
Adam Lanza's mother begged his baby sitter to 'never turn your back.'
Adam Lanza's mother 'is not alone' blogger sparks outrage and reconciliation.
Adam Lanza. Has the media failed in its coverage?
Did Adam Lanza's mother Nancy cause him to revolt?
Adam Lanza was getting worse. Burning himself with lighter. Nancy Lanza feared losing him.
Adam Lanza. Why did he target Sandy Hook Elementary school?
Adam Lanza's mother Nancy would encourage him to join her for shooting target practice.
Adam Lanza names of victims released in revenge attack after fight with teachers the day before.
Adam Lanza tried to buy rifle days before but declined background check.
Breaking: Adam Lanza had 'wild argument' with four teachers at school a day before.
Adam Lanza was nerd and honors student but very weird. Shunned by the community.