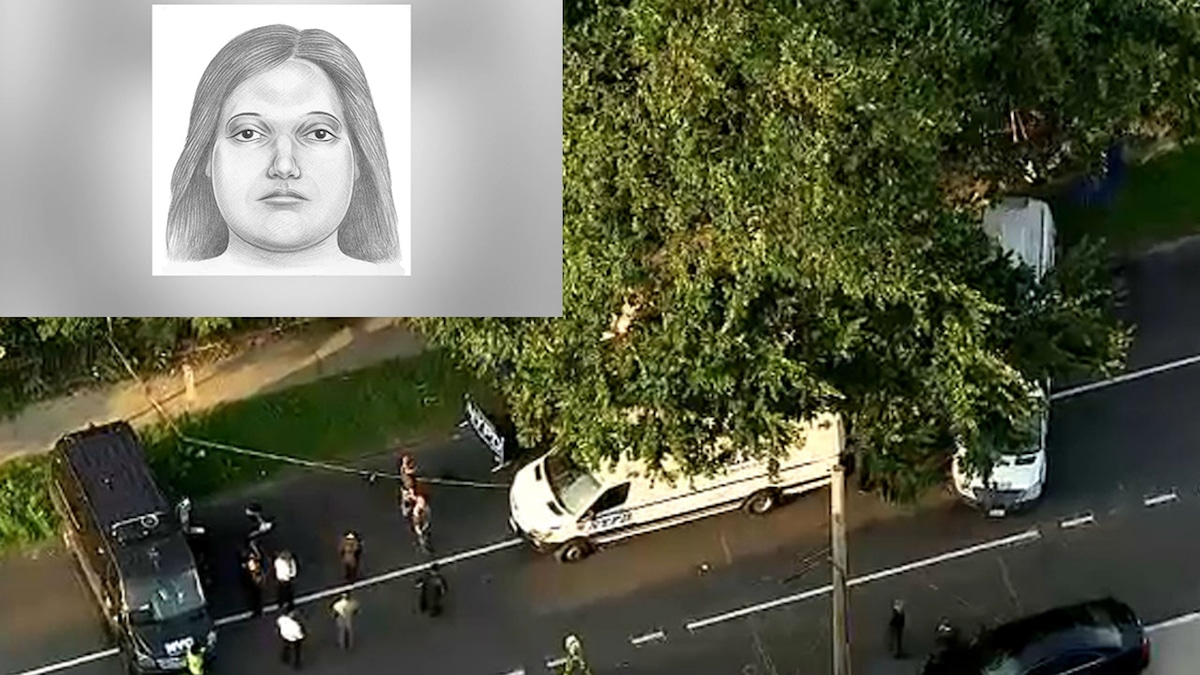 How did an eleven year old Coram, Long Island girl come to be left alone in a hot car in the family driveway only to die from heat exhaustion? 
New York authorities have told of an 11 year old girl dying Tuesday after she was found alone in a hot car in her family's Long Island drive way.
Abc7 reported cops being called around 3.45pm when the child was found 'unconscious' inside a SUV vehicle on Kathleen Crescent in Coram.
Police said the girl's mother and her three children were out running errands, where the pre teen was 'accidentally' left alone upon returning home. It is unclear how much time passed before the mother realized the 11-year-old wasn't inside the family home and was still in the car with the windows up.
The child's mother called 911 when she realized what had happened.
Police said the mother was instructed to bring the child into the house and perform CPR. Responding officers assisted her until the girl was transported to Stony Brook Hospital where she later died.
Nbcny cited Suffolk Police Det. Lt. Kevin Beyrer saying the eleven year old girl's lips  turning blue when she was found in the unattended SUV in the driveway.
11 year old Long Island girl dies in hot car: neighbors dumbfounded.
Neighbors of the little girl were left devastated and demanding answers as to how the 11 year old was left behind.  
'It's an 11-year-old girl, it's a baby,' neighbor Tommy Score said. 'She had the rest of her life ahead of her, that family has the rest of their lives ahead of them without her.'
The temperature was in the 90s outside when the young girl was found inside the stifling car. Of note, temperatures inside a car can rise almost 20 degrees within the first 10 minutes, even if the window are left cracked open.
Crime scene investigators arrived to the scene to gather evidence, but it is still too early to determine if any charges will be filed.
According to advocacy group Kids and Cars, an average of 37 children have died in the U.S. each year since 2013 from being trapped inside hot cars; 88 percent of them are age 3 and younger.
How? Indiana three month old baby dies in hot car after mom forgets whole day.
Memphis mom leaves baby in hot car to take part in National Tequila Day drinking fest.
Florida mom leaves 3 year old in hot car overnight while making liquor store run.
Nashville baby hot car death: Business dad 'accidentally' forgets black daughter.
11-year-old Long Island girl dies after being found in a stifling car with a heat of 124 degrees https://t.co/U4FsGyVsaT pic.twitter.com/iXXiOAZZpr

— Nepal Jagran ? (@NepalJagran) August 29, 2018
Coram,NY- An 11 year old girl has died after being accidentally left in an SUV this afternoon on Kathleen Crescent. The child was rushed to Stony Brook Hospital but unfortunately did not recover. Suffolk police homicide squad is investigating the incident. pic.twitter.com/nVoCC7HbqE

— Stringer News (@Stringernews) August 28, 2018
Heartbreaking story of 11 year old Coram girl found in a hot car today. Blistering heat builds so fast inside a car on a day like this. So dangerous. Please be aware. #abc7ny pic.twitter.com/l3PFhfZfBR

— Lee Goldberg (@LeeGoldbergABC7) August 28, 2018
Texas mom who left toddlers in hot car to die to 'teach them lesson' gets 20 years.
Why? Lilian Stone Georgia mom intentionally leaves baby in hot car to die.
Dijanelle Fowler: How my baby died in a hot car for 6 hours while I got my hair done.
Khayden Saint Saveur one year old Delray Beach baby boy dies after trapped in hot car.
Justin Huynh 7 month old Texas baby dies in hot car after dad forgets.
Cynthia Marie Randolph: How I left my two toddlers in a hot car to die as punishment.
Why? Amanda Hawkins Texas mom leaves toddler daughters in hot car overnight to die
Raquel Perez Texas mom locks kids in hot car to get nails done.
Accident? Israel Avila, 5 month baby left to die in hot car
Just an accident? Asa North twin baby daughters die in hot car
Did Michael Thedford forget baby daughter in hot car?
Is she lying? Mississippi toddler dies after mom forgot her in hot car
Photos: Kelsey McMurtry leaves toddler in hot car while auditioning at strip club
Georgia baby dies of heat stroke in grandma's unattended hot car
Accident? Khalilah Busby baby dies in hot car
Hiroko Kurihara arrested leaving baby in hot car: I needed to go for a gym work out
Accident? April Suwyn, mother forgets her eleven month old in hot car who dies
Phaley Nget, mom leaves toddlers in car whilst she gambled in casino
Video: Texas Mall shoppers smash car window to save screaming children in hot car
Logan Cox, 3 year old boy dies in hot car whilst getting stuck. Was it an accident?
Hot nanny leaves kids in hot car to get great tan
Father arrested after leaving 2 year old daughter in parking lot whilst he drank at strip club