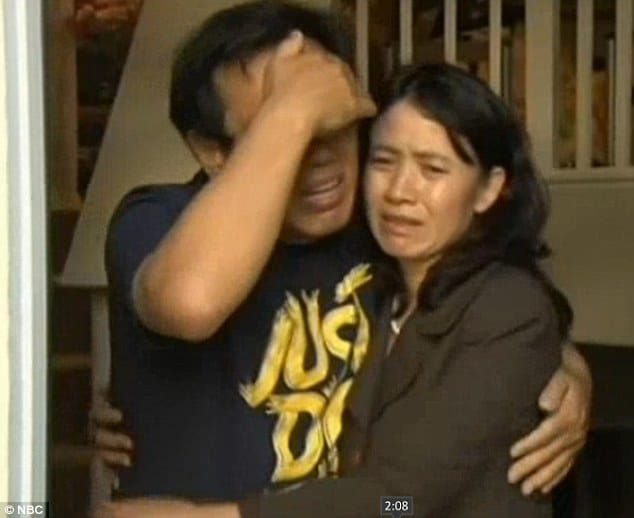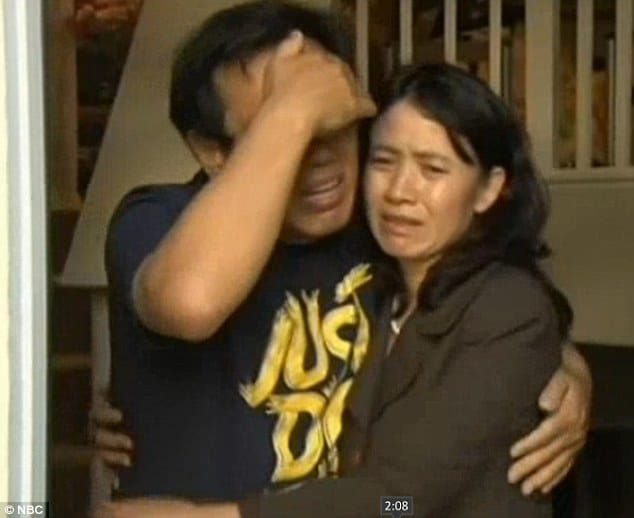 The parents of one of Elliot Rodger's roommates have told that their son wanted to move out of the Isa Vista, Calif., apartment  because Elliot Rodger was was loud and not social.
Jinshuang "Jane" Liu told NBC San Diego that her son, Weihan "David" Wang, was set to return home to the Bay Area for the summer and had plans to go on a trip with family to Yellowstone to celebrate his birthday.
She said her son, who was a University of California-Santa Barbara student, was friends with the other two roommates, both named victims in Rodger's killing spree, but said her son never talked with Rodger and that they had come to dislike the anti social Elliot Roger.
Told Liu: "They don't have much interaction,"
The mother would come to learn about her son's subsequent death at the hands of Elliot Roger while working at her nursing job.
On Sunday, the sheriff's office identified the other roommates as Cheng Yuan Hong, 20, and George Chen, 19 — both from San Jose. They were reportedly stabbed to death along with Weihan Wang.
Told George Chen's mother Kelly Wang: 'We would die a hundred times, a thousand times, but we don't want our kids to get hurt,' 
'This shouldn't happen to any family. This should be the last one in the United States.'
In January, Elliot Rodger accused Cheng Yuan Hong of stealing three candles, valued at $22, told Joyce Dudley, Santa Barbara County district attorney.
When Hong told didn't know where the candles were, Rodger performed a citizen's arrest and called 911. Sheriff's deputies found the candles on Hong's bed. He was arrested and charged with a petty theft infraction.
The  incident is believed to have fueled the seething rage and contempt that Elliot Roger held against his roommates whom he would 'exact' revenge on…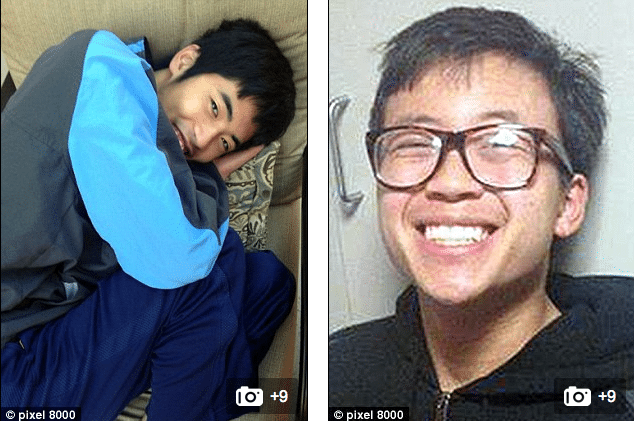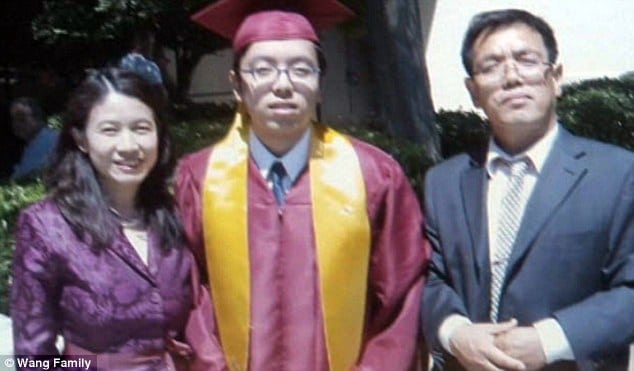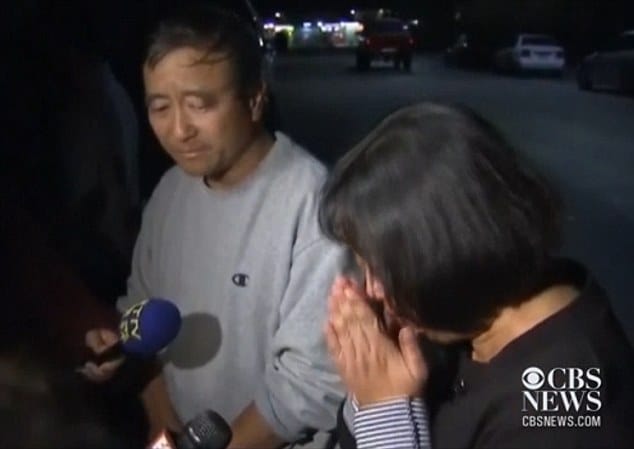 Elliot Rodger furious that his family was no longer wealthy
Elliot Rodger planned to kill his 6 year old half brother and step mother
Will Peter Rodger agree to meet Richard Martinez? Demands meeting. 
Philip Bloeser: 'Elliot Rodger wanted to rape women,' avoids being murdered too 
Elliot Rodger gay says Fox news psychotherapist Dr. Robi Ludwig 
Mahbod Moghadam fired for saying Elliot Rodger's sister is 'smoking hot.' 
Monette Moio is the model that teased Elliot Rodger that made him hate women. 
Elliot Rodger Facebook fan pages adoring hero spring up
Elliot Rodger hailed a hero on PUAHate, women hating pick up artist site. 
Elliot Rodger's parents read manifesto and rushed to call cops 
Elliot Rodgers murdered roommates identified. George Chen, Weihan Wang, Chen Yuan Hong. 
The priviliged life of Elliot Rodger: Private first class flights and $40K BMW coupe gift 
Did Elliot Rodger really kill cause he was a misogynist? Feminists fallacies… 
Elliot Rodger friends thought he was a serial maker in the making 
Are cops to blame for missing Elliot Rodger plot? Found him polite… 
Who were Katie Cooper and Veronika Weiss victims of Elliot Rodger? 
Elliot Rodger tried storming sorority, mutilated 3 roommates and had 410 rounds of ammo left 
Elliot Rodger three bodies found in his apartment. Lured and stabbed. 
Elliot Rodger manifesto, 'My twisted world' found. 140 pages 
Elliot Rodger posted on male virgin site of plans. Users begged him to stop. 
Elliot Rodger was so mentally ill his father called the cops on him 
Elliot Rodger posted 'Why do girls hate me so much video' before shoot out. 
Elliot Rodger hated women, belonged to 'Anti Pickup Artist Movement.' 
Elliot Rodger Isla Vista shoot out. Kills 6 cause women rebuffed him.