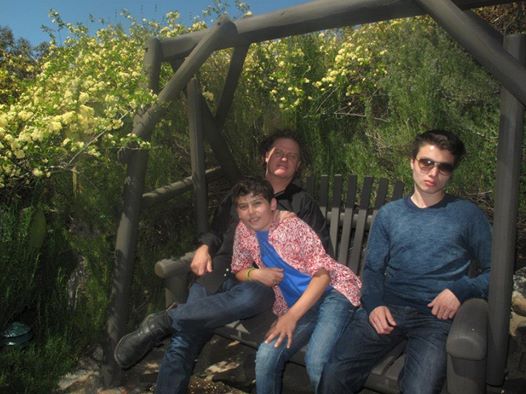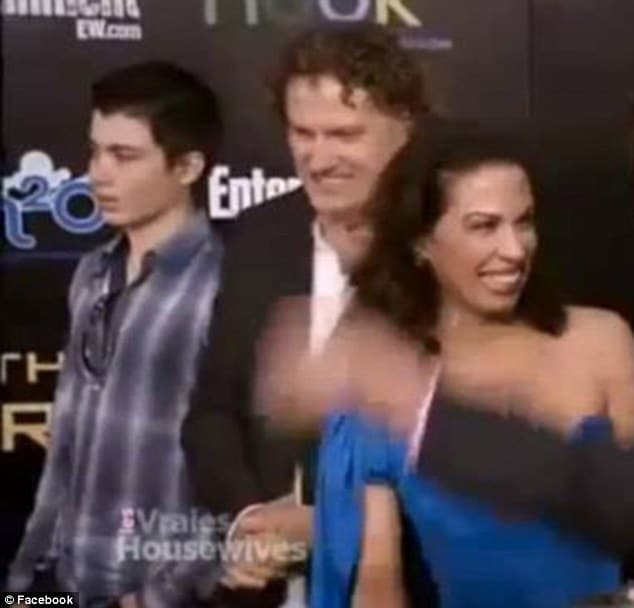 In new revelations, Elliot Rodger, 22 had planned to kill his six year old step brother, Jazz Rodger because he he feared the child would grow up to be more popular with girls than him, plotting to also stab-to-death his estranged step-mom  who feared would get in the way.
The chilling plans were noted in the 141-page manifesto that he sent to his family and friends just minutes before 'exacting retribution' on the women of the world, murdering six people and himself Saturday.
Rodger describes in the document how he would kill the boy the morning before the meticulously planned 'Day of Retribution' while his father was away on a business trip.
Will Peter Rodger agree to meet Richard Martinez? Demands meeting. 
Philip Bloeser: 'Elliot Rodger wanted to rape women,' avoids being murdered too 
Elliot Rodger gay says Fox news psychotherapist Dr. Robi Ludwig 
Mahbod Moghadam fired for saying Elliot Rodger's sister is 'smoking hot.' 
Monette Moio is the model that teased Elliot Rodger that made him hate women. 
Elliot Rodger Facebook fan pages adoring hero spring up
Elliot Rodger hailed a hero on PUAHate, women hating pick up artist site. 
Elliot Rodger's parents read manifesto and rushed to call cops 
Wrote Rodger: 'It will be a hard thing to do, because I had really bonded with my little brother in the last year, and he respected and looked up to me,'
'But I would have to do it. If I can't live a pleasurable life, then neither will he! I will not let him put my legacy to shame.'
Adding of his step-mom, Soumaya Akaaboune: 'In order to kill him I would have to kill Soumaya too, but that will be easy. All I would need to do is think about all of the hurtful things she had said to me in that past as I plunge my knife into her neck.'
As it would turn out, neither were targeted in the massacre, though it's not clear whether this was due to a lucky accident or if Rodger changed his mind at the last minute.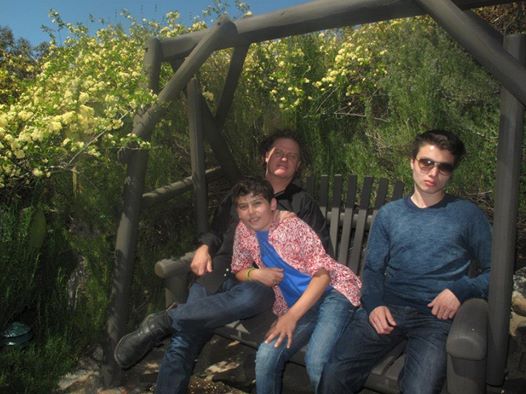 Elliot Rodger comes to explain how he decided to murder his brother around October last year when he had an argument with Soumaya while visiting their house.
'She began to boast that my brother was recently signed by an agent to act in T.V. commercials,' he wrote.
'She said that by the time he is my age, he will be a successful actor. I talked about how he was already so socially savvy for his age, and how I've always envied him for it. She told me he will never have any problems with girls, and will lose his virginity while he's young. 
'I had to sit there and listen to the b**** tell me that my little brother will grow up enjoying the life I've always craved for, but missed out on. 
'It is very unfair how some boys are able to live such pleasurable lives while I never had any taste of it, and now it has been confirmed to me that my little brother will become one of them. He will become a popular kid who gets all the girls. Girls will love him. He will become one of my enemies. 
Adds the youth: 'That was the day that I decided I would have to kill him on the Day of Retribution. I will not allow the boy to surpass me at everything, to live the life I've always wanted. It's not fair that he has the chance to have a pleasurable life while I've been denied it.'
The plot comes after the revelation that childhood friend Philip Bloeser had been invited over the weekend to Elliot Rodger's apartment, at the same time of the murders of his roommates. At the last moment Philip Bloeser declined the offer.
Elliot Rodgers murdered roommates identified. George Chen, Weihan Wang, Chen Yuan Hong. 
The priviliged life of Elliot Rodger: Private first class flights and $40K BMW coupe gift 
Did Elliot Rodger really kill cause he was a misogynist? Feminists fallacies… 
Elliot Rodger friends thought he was a serial maker in the making 
Are cops to blame for missing Elliot Rodger plot? Found him polite… 
Who were Katie Cooper and Veronika Weiss victims of Elliot Rodger? 
Elliot Rodger tried storming sorority, mutilated 3 roommates and had 410 rounds of ammo left 
Elliot Rodger three bodies found in his apartment. Lured and stabbed. 
Elliot Rodger manifesto, 'My twisted world' found. 140 pages 
Elliot Rodger posted on male virgin site of plans. Users begged him to stop. 
Elliot Rodger was so mentally ill his father called the cops on him 
Elliot Rodger posted 'Why do girls hate me so much video' before shoot out. 
Elliot Rodger hated women, belonged to 'Anti Pickup Artist Movement.' 
Elliot Rodger Isla Vista shoot out. Kills 6 cause women rebuffed him.