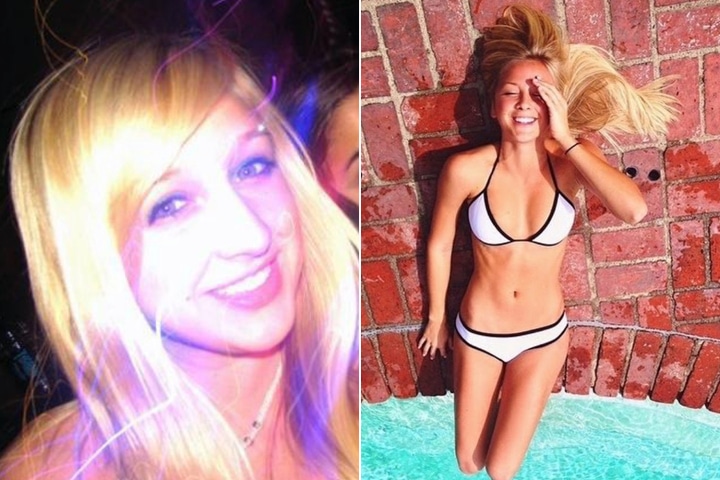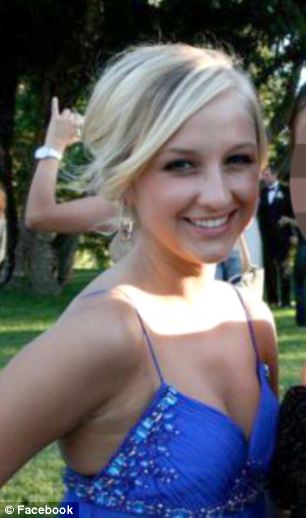 It is believed a then 13 year old girl, now model Monette Moio triggered the deep hate Elliot Rodger would have towards women after the young girl teased Elliot Rodger, permanently dashing his self confidence and his belief that he could get such A grade girls.
Elliot Rodger planned to kill his 6 year old step brother and step mother 
Will Peter Rodger agree to meet Richard Martinez? Demands meeting. 
Philip Bloeser: 'Elliot Rodger wanted to rape women,' avoids being murdered too 
Elliot Rodger gay says Fox news psychotherapist Dr. Robi Ludwig 
Mahbod Moghadam fired for saying Elliot Rodger's sister is 'smoking hot.' 
Elliot Rodger Facebook fan pages adoring hero spring up
Elliot Rodger hailed a hero on PUAHate, women hating pick up artist site. 
Elliot Rodger's parents read manifesto and rushed to call cops 
Elliot Rodgers murdered roommates identified. George Chen, Weihan Wang, Chen Yuan Hong. 
The priviliged life of Elliot Rodger: Private first class flights and $40K BMW coupe gift 
The incident which is described in detail within Elliot Rodger's  manifesto decries the incident which he would forever feel shame and insignificance at the hands of the opposite sex.
'My experience during Middle School really darkened my view of the world, and it would only get darker from then on, as I suffered more and more. The way I was treated by girls at this time, especially by that evil bitch Monette Moio, sparked an intense fear of girls,'
'I hated her so much, and I will never forget her,' he writes. 'I started to hate all girls because of this. I saw them as mean, cruel, and heartless creatures that took pleasure from my suffering…
'The way I was treated by girls at this time, especially by that evil b**** sparked an intense fear of girls. The funny part of this is that I had a secret crush on [her]. She was the first girl I ever had a crush on, and I never admitted it to anyone.
'To be teased and ridiculed by the girl I had a crush on wounded me deeply. The world that I grew up thinking was bright and blissful was all over. I was living in a depraved world, and I didn't want to accept it.
'I didn't want to give any thought to it. That is why I immersed myself entirely into my online games like World of Warcraft. I felt safe there.'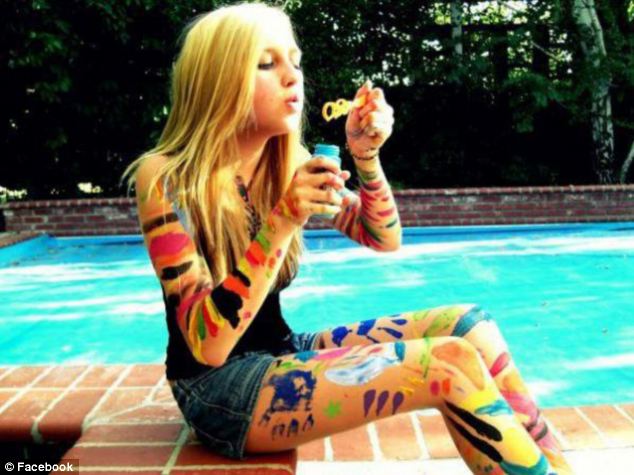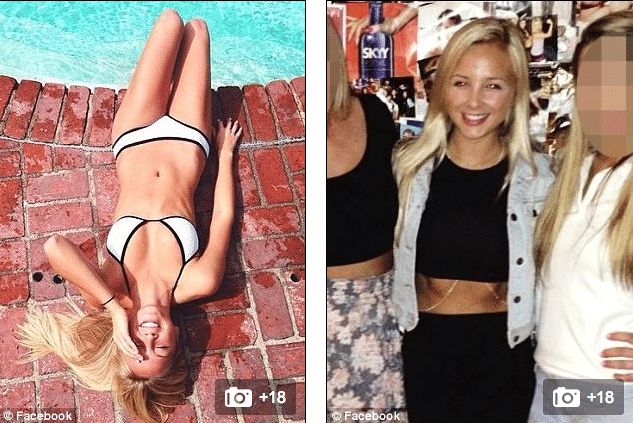 Monete Moio has since gone to work as a model for Hollister, according to her Facebook page. Her father is a stuntman and her brother is an actor who had a small role in the Hunger Games. 
In a new feature, the UK's dailymail writes that it has approached the girl for a comment but she to date yet to respond. The dailymail would note that Monette Moio and Rodger met when she was 13 and it is believed they have not been in contact for years.
John Moio the girl's father has since defended his daughter, saying it is ridiculous to even suggest she played a part in Rodger's spiral into a mass murderer, telling that the two have not seen each other in years.

Told the father: 'Maybe the girls she hung around with did poke fun at him, but they were kids. 'My daughter was not a bully, she's one of the sweetest people you could ever meet. She probably rejected his aggressive advances. If you want to call that bullying then fine.
'He was weird then, and he's weird now,'
Adding: 'He had a secret crush on her, but she was completely unaware of him. She had no idea… If you think about it, he could have killed her, he could have come after her.
'I was hands on at that school and I don't remember him. … I also feel sorry for him because he obviously wasn't getting the proper help. From what I understand he was receiving psychological help two years before he met my daughter. I am not here to judge anyone.'
Reiterates John Mois via the nypost: '….said she only "vaguely remembers him" and was far too young to have been one of the 'mean, cruel, and heartless creatures'  that Rodger railed against.'
'He called her a bully. She was just a little petite girl of just 10 years old,'
In the manifesto, Rodger also attacked the brother, lambasting him as one of the 'popular' kids.
Wrote Rodger: 'He was one of the most popular kids [at school] … and now he was becoming an actor, one of the most attractive careers a man can have. I assumed he had probably slept with countless beautiful girls. Damn him. I had a brief conversation with him before trying to leave his presence as fast as I could. I didn't want him to find out how pathetic my life was.'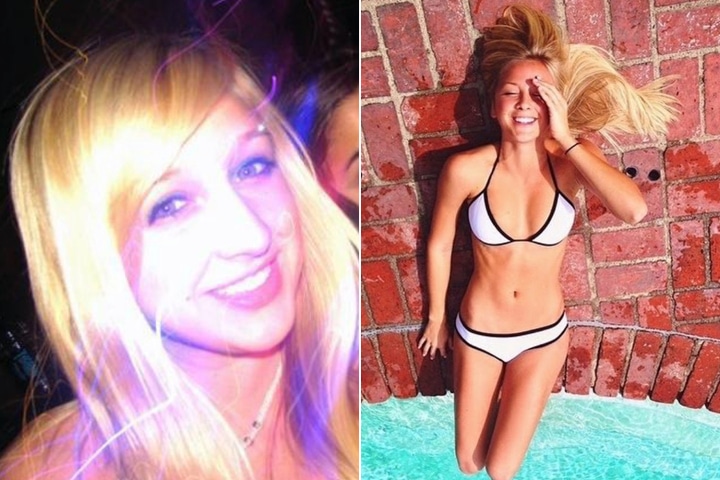 In another show of bitterness, he named another beautiful classmate who he believe he was meant to be going out with throughout college. He said how, like an 'obsessed stalker', he found her on Facebook.
'What I found shattered my already wounded heart to pieces,' he wrote. 'She had a boyfriend. Not only that, but her boyfriend was the type of boy I have always hated and despised: a tall, muscular surfer-jock with a buzz cut.
'As I looked at all the pictures of the two of them together, I shivered with pure hatred… I wanted to kill both of them, and I was capable of doing it. [The girl] should have been mine, and if I can't have her, no one should!'
He wrote how he fantasized about killing him and forcing her to watch.
'I dropped my math class immediately after learning that [she] had a boyfriend,' he wrote. 'I couldn't look at her beauty anymore, knowing that some punk was able to enjoy having sex with her every day.'
Soon after, he dropped all of his classes.
'I didn't want to torture myself with going to college and looking at all of those beautiful girls I could never have,' he explained. 'The only thing I could do was even the score. I wanted to make everyone else suffer just as they made me suffer. I wanted revenge.'
In his manifesto, Rodger would also talk about another girl he met at age 5.
'She was the first female friend I've ever had, and she would be the last,' he wrote.
He indicated that he felt incredible alienation when the girl dared to blossom into a pretty, outgoing young lady without him.
'Now, she was a fully grown teenage girl," Rodger wrote. "She was a typical pretty girl who had lots of pretty friends. She was one of them, one of the popular kids. My first friend in America had grown up to represent the type of people who have caused me so much pain in my life. She would eventually come to represent everything I hate.'
In the end Monette Moio was just  a childhood crush, fantasy (and the pictures prove it) who has now become embroiled in the lethal saga that is Elliot Rodger? Doesn't she in some way represent the one that got away, the one that broke every boy's heart and yet how did Elliot Rodger make her more than she ever really was?
Did Elliot Rodger really kill cause he was a misogynist? Feminists fallacies… 
Elliot Rodger friends thought he was a serial maker in the making 
Are cops to blame for missing Elliot Rodger plot? Found him polite… 
Who were Katie Cooper and Veronika Weiss victims of Elliot Rodger? 
Elliot Rodger tried storming sorority, mutilated 3 roommates and had 410 rounds of ammo left 
Elliot Rodger three bodies found in his apartment. Lured and stabbed. 
Elliot Rodger manifesto, 'My twisted world' found. 140 pages 
Elliot Rodger posted on male virgin site of plans. Users begged him to stop. 
Elliot Rodger was so mentally ill his father called the cops on him 
Elliot Rodger posted 'Why do girls hate me so much video' before shoot out. 
Elliot Rodger hated women, belonged to 'Anti Pickup Artist Movement.' 
Elliot Rodger Isla Vista shoot out. Kills 6 cause women rebuffed him.