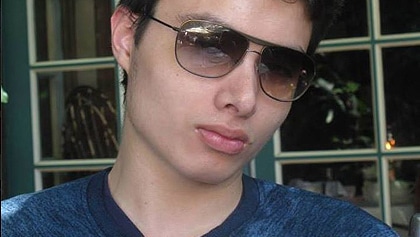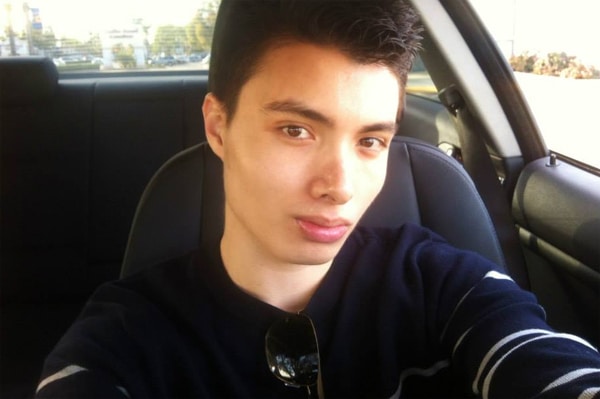 In startling revelations, family attorney Alan Schifman has told that Elliot Rodger 's father, Hunger Games assistant director Peter Rodger had in recent weeks prior mandated his son attend to mental counseling, even at one point calling police to investigate their son.
In a statement, the lawyer told that the family 'want to send the deepest condolences to all the victims' families involved at this time,' and were beyond 'devastated.'
Elliot Rodger planned to kill his 6 year old step brother and step mother 
Will Peter Rodger agree to meet Richard Martinez? Demands meeting. 
Philip Bloeser: 'Elliot Rodger wanted to rape women,' avoids being murdered too 
Elliot Rodger gay says Fox news psychotherapist Dr. Robi Ludwig 
Mahbod Moghadam fired for saying Elliot Rodger's sister is 'smoking hot.' 
Monette Moio is the model that teased Elliot Rodger that made him hate women. 
Elliot Rodger hailed a hero on PUAHate, women hating pick up artist site. 
Elliot Rodger's parents read manifesto and rushed to call cops 
According to ABC News Elliot Rodgers was allegedly being treated by multiple therapists after his father became alarmed at the decelerating state of affairs of his son's mental well being.
According to Schifman, questions had been raised about Elliot Rodger's well being in the last several weeks. His parents had allegedly reported his disturbing YouTube videos to police. Schifman also said that Elliot had been questioned by police, however did not specify which jurisdiction.
ABC News also reported that a social worker also contacted police about Elliot Rodger last week.
According to ABC News: 'Schifman said Rodger was diagnosed as being a high-functioning patient with Asperger syndrome and had trouble making friends.'
Schifman said in recent weeks that Rodger's parents were concerned for their son's well being and reported his disturbing YouTube videos to police, which lead to an investigation. According to Schifman, police interviewed Rodger and found him to be 'polite and kind.' He did not specify which law enforcement division conducted the interview.
Schifman would reiterate that police did not find a history of guns, but did acknowledge telling cops that Elliot Rodger 'didn't have a lot of friends,' had trouble making friends and didn't have any girlfriends.
Added the lawyer: 'There was an incident probably a year and a half ago where he was…he fell from a balcony at a party or was thrown off of it. I think he was probably a victim from my understanding of bullying throughout his life… I'm sure that had played a role in the terrible consequences from last night.'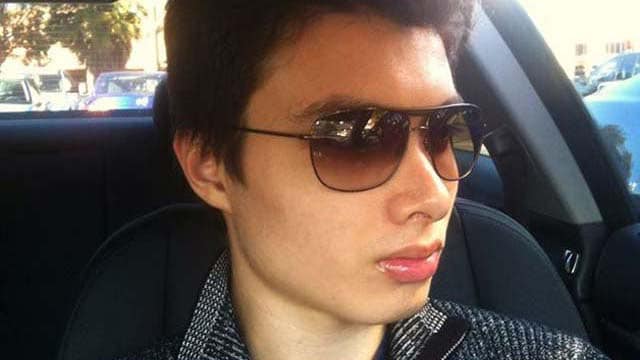 Added Elliot Rodger's 89 year old grandmother via Kent, UK: 'He was a very disturbed boy. He lived in California but of course I'd known him. This is just one of those very tragic things. I don't want to talk about it any more. This is a rather difficult time.'
Last month, a photo on Facebook showed Elliot with his father and step-brother Jazz on a garden swingseat. The body language spoke volumes. While the younger boy and his father embraced, Elliot sat sulking at the end of the seat.
Then just as suddenly as he had backed off his youtube postings, Elliot Rodger was once again posting, innocuous posts at first, remarking about the sunset before starting to talk about how he hated women.
Widely ridiculed, he had become a mini celebrity on the Puahate site.
Saying goodbye to Puahate he wrote: 'You're all jealous of my 10/10 pretty-boy face. This site is full of stupid, disgusting, mentally ill degenerates who take pleasure in putting down others.
'That is all I have to say on here. Goodbye.'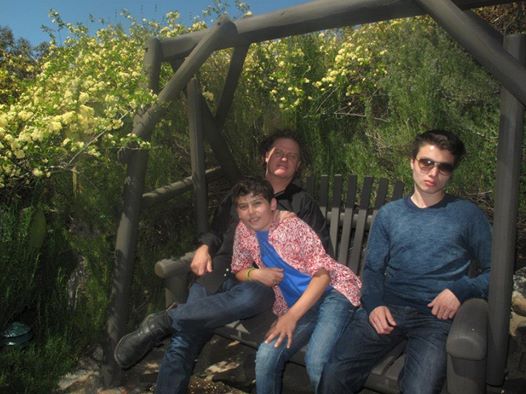 Elliot Rodgers murdered roommates identified. George Chen, Weihan Wang, Chen Yuan Hong. 
The priviliged life of Elliot Rodger: Private first class flights and $40K BMW coupe gift 
Did Elliot Rodger really kill cause he was a misogynist? Feminists fallacies… 
Elliot Rodger friends thought he was a serial maker in the making 
Are cops to blame for missing Elliot Rodger plot? Found him polite… 
Who were Katie Cooper and Veronika Weiss victims of Elliot Rodger? 
Elliot Rodger tried storming sorority, mutilated 3 roommates and had 410 rounds of ammo left 
Elliot Rodger three bodies found in his apartment. Lured and stabbed. 
Elliot Rodger manifesto, 'My twisted world' found. 140 pages 
Elliot Rodger posted on male virgin site of plans. Users begged him to stop. 
Elliot Rodger posted 'Why do girls hate me so much video' before shoot out. 
Elliot Rodger hated women, belonged to 'Anti Pickup Artist Movement.' 
Elliot Rodger Isla Vista shoot out. Kills 6 cause women rebuffed him.