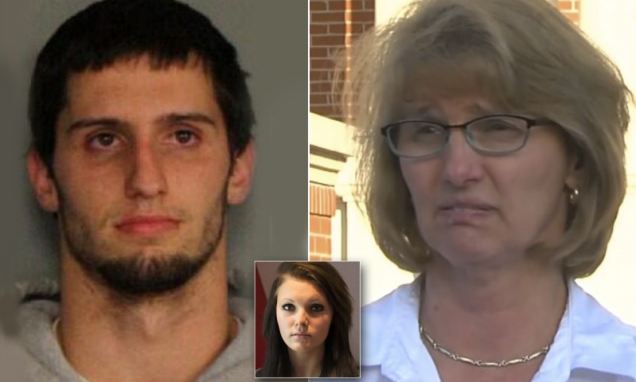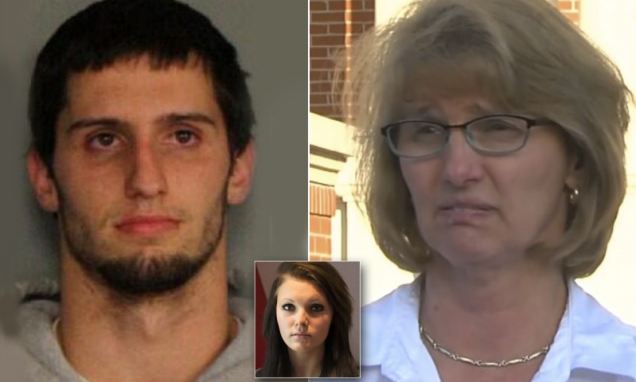 Maryville anxiously awaits #Justice4Daisy rally tonight.
Melinda Coleman is praying that you don't go ape shit at the protest tonight.
Daisy Coleman rape case leads to Marryville town resenting media portrayal.
Daisy Coleman goes on to be slammed after xoJane feature.
Daisy Coleman special prosecutor appointed. Who bears responsibility for rape?
Is Matthew Barnett's mother to blame for Daisy Coleman's rape?
Daisy Coleman exclusive: I was taken advantage of, they fed me a 'bitch cup.'
Slate's Emily Yoffe advises Daisy Coleman how not to get raped in the future…
Fox News guest, Joseph DiBenedetto blames Daisy Coleman for being raped.
Daisy Coleman: the awful culture of rape…
Matthew Barnett lawyer, Robert Sundell: 'Leave my client alone now!'
Daisy Coleman rape case reopened. Matthew Barnett's mother insists critics shut up.
#OpMaryville: Anonymous releases new message to Missouri cronies.
Matthew Barnett is officially America's most hated man.
Why did Prosecutor Robert Rice drop the Daisy Coleman case?
Daisy Coleman: The sheriff and prosecutor lied.
Marryville rape victim Paige Parkhurst speaks; 'No one supported us.'
Who is Matthew Barnett? Daisy Coleman's rapist lives the good life.
Daisy Coleman rape: Is Anonymous really doing us favors?
Will the Daisy Coleman rape case be re opened?
Prosecutor Robert Rice: ' Daisy Coleman changed her story.'
#OpMaryville: Anonymous wants to avenge Daisy Coleman's rape.
Fourteen year old Daisy Coleman and her family are driven out of town after being raped.
Girl, #slanegirl, who gave blow job at Eminem concert is a slut, boy a hero.
Audrie Pott suicide leads to arrest of three teens. Unspeakable acts.
Rehtaeh Parsons: Will Anonymous release names?
Rehtaeh Parsons: Culture of rape.
High school football stars accused of sexually assaulting 13 year old girl. She's a 'whore.'
Steubenville rape case leads to two teenagers arrests for threatening victim.
Steubenville rape verdict finds players guilty. Weep in court.
In a shocking breakdown, Matthew Barnett's mother, Shirley Barnett has stepped forward to tell that her 'son is the real victim.' 
The revelation comes courtesy via an exclusive with the UK's dailymail, where the mother, Shirley Barnett goes on to reveal that her son, Matthew is now being 'assassinated.'
Told Matthew Barnett's mother: 'The more you dig, you will get closer to the truth. It is not on the surface, you're going to have to dig for it, unfortunately we can't help with that because that is not our personality. 
'I teach school and I teach people in my class, you treat people the way you want to be treated.'
The mother's assertions come off the back of claims that Matthew Barnett's charges being dropped came off the back of corruption and a cover up as well ties to a prominent political family, claims that Shirley Barnett vehemently denies.
Adding furore and hostility towards her son is the fact that since Daisy Coleman went on to claim she was raped at the hands of her son, her and her family went on to be subjected to bullying and harassment, something Shirley Barnett believes ought not to be attributable to her son.
Reacting to the fracas, Matthew Barnett's grandfather, Rex Barnett, a prominent Republican State Representative before stepping down in 2002 went on to describe the events of the night as a case of 'incorrigible teenagers' just 'doing what they wanted to do.' Interestingly he went on to add: 'There weren't any consequences.'
Goes on to add Matthew Barnett's father: 'There are hundreds of cases across the nation. My kid is being assassinated. The way this has all been spun, for example my son being a football star, he was not a football star, he was a back up.'
Went on to tell Shirley Barnett of Melinda Coleman, the mother of Daisy Coleman who has gone on a media pow wow this week in search of justice for her daughter:
'This whole thing is one sided because that is the way they have chosen it to be.'
Asked how her son is coping with all the attention, Shirley Barnett went on to say 'he's facing some major issues.'
'Is Matthew OK? How can you go through this and be OK, you can't go through this experience and be OK.'
'You can't have your picture plastered all over the world news and be portrayed as something when you known in your heart what happened and be OK. How can anybody in our family be OK over this'.
Since hacker group Anonymous has come into the fray, tensions have gone on to also escalate.
Told the group initially earlier this week:
'We demand an immediate investigation into the handling by local authorities of (the victim's) case. If Maryville won't defend these young girls, if the police are too cowardly or corrupt to do their jobs, if the justice system has abandoned them, then we will have to stand for them. Mayor Jim Fall, your hands are dirty. Maryville, expect us.'
Since the case has received prominence, Shirley Barnett goes on to tell a number of online threats have also been made against residents of the town.
Told Matthew Barnett's mother: 'This is ridiculous. The city is not involved. There are people who have businesses in this town who have no relation to the case, no relation to us and people are harassing them.
There are Universities in the state with children from Maryville and they are having to be walked to class because of threats made over the internet, threats that are being made to them. It's getting worse and worse.'
Then there was this comment on the web that made me wonder as well:
I feel for this girl, and the story states the other young man taped this on his phone – shouldn't that answer all questions? We have a generation of mutant monsters and sadly one day they will be running this world. I wish young girls would not drink and put themselves in these positions, because apparently there are many people who won't help a young girl, but use them and then constantly abuse them until they take their own life to end the torture. It is so disgusting what we have created and the parents who refuse to take responsiblity for their creation is even worse than the crimes their little (innocent baby) monsters commit!