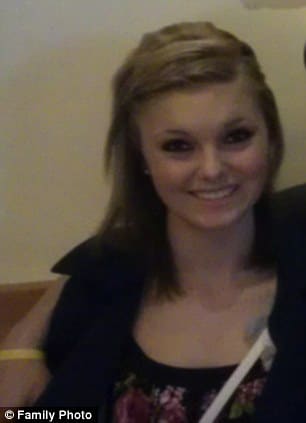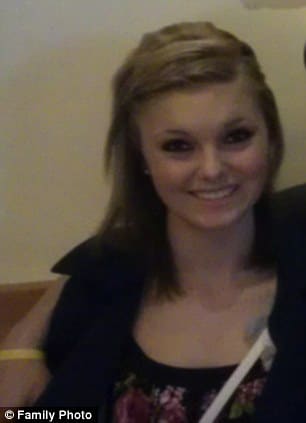 Daisy Coleman exclusive: I was taken advantage of, they fed me a 'bitch cup.'
Slate's Emily Yoffe advises Daisy Coleman how not to get raped in the future…
Fox News guest, Joseph DiBenedetto blames Daisy Coleman for being raped.
Matthew Barnett's mother, Shirley Barnett breaks down: 'My son is the the victim here.'
Daisy Coleman: the awful culture of rape…
Matthew Barnett lawyer, Robert Sundell: 'Leave my client alone now!'
Daisy Coleman rape case reopened. Matthew Barnett's mother insists critics shut up.
#OpMaryville: Anonymous releases new message to Missouri cronies.
Matthew Barnett is officially America's most hated man.
Why did Prosecutor Robert Rice drop the Daisy Coleman case?
Daisy Coleman: The sheriff and prosecutor lied.
Marryville rape victim Paige Parkhurst speaks; 'No one supported us.'
Who is Matthew Barnett? Daisy Coleman's rapist lives the good life.
Daisy Coleman rape: Is Anonymous really doing us favors?
Will the Daisy Coleman rape case be re opened?
Prosecutor Robert Rice: ' Daisy Coleman changed her story.'
Fourteen year old Daisy Coleman and her family are driven out of town after being raped.
Girl, #slanegirl, who gave blow job at Eminem concert is a slut, boy a hero.
Audrie Pott suicide leads to arrest of three teens. Unspeakable acts.
Rehtaeh Parsons: Will Anonymous release names?
Rehtaeh Parsons: Culture of rape.
High school football stars accused of sexually assaulting 13 year old girl. She's a 'whore.'
Steubenville rape case leads to two teenagers arrests for threatening victim.
Steubenville rape verdict finds players guilty. Weep in court.
It seems things are set to become quite diabolical as hacker group, Anonymous went on to announce that they will now take up the cause of a former Missouri student, Daisy Coleman who was raped whilst a minor two years ago in January of 2012.
At the time, the small town of Maryville, went on to inexplicably drop charges against the chief suspect of the purported rape of then 14 year old Daisy Coleman and another unnamed then 13 year old girl, Matthew Barnett along with another individual.
This despite the Kansas City Star telling that Sheriff Darren White felt confident his office had put together a case that would "absolutely" result in prosecutions.
But two months later the case was dropped; prosecutor Robert Rice said the rape kits, interviews and the admission of a fellow onlooker, Jordan Zech, who went on to video the assaults and later deleted the video, were not enough to convict Barnett of sexual assault and endangering the welfare of a child. Nor was it enough to convict Zech of sexual exploitation of a child.
Despite the dismissal, Coleman's mother and family continued to seek answers and push for justice.
What followed from there was the subsequent shaming, harassment and denunciation of Daisy Coleman along with her family who were eventually made to leave the town after being told they were no longer welcomed. Upon leaving town, a social media account, the hashtag #jordanandmattarefree started by Barnett and Zech's friends went on to celebrate the Coleman's departure.
That said, questions are now once being asked after the recent burring of the vacant Coleman house as to why Daisy Coleman and her family never got the justice that many felt their case deserved and why for that matter they were driven out of town.
In a similar parallel to the Steubenville rape case which saw members of the school football team not being brought to justice after a scantily clad young woman there went on to be photographed being carried on her all fours and sexually violated by four players, the Coleman case is once again an open reminder of what many assert is the misogynistic tendencies and attitudes towards women and back slapping 'boys will be boys' attitude.
In fact it hadn't been until the hacker group anonymous decided to intervene on behalf of the violated girl that the footballers went on to eventually be brought to justice.
With the public and media once again going on to express disgust and general wonder as to how the purported rapists were never been brought to justice, anonymous has like before decided to prompt its own special version of public accountability to the chagrin of the Missouri town.
In fact a Change.org petition was started last year that asked Attorney General Chris Koster to investigate why the case was dropped, but his office at the time went on to say they "didn't have the authority to review Rice's decision."
Interestingly Rice went on to say of the boys, "They were doing what they wanted to do, and there weren't any consequences. And it's reprehensible. But is it criminal? No."
"You make your decision based on what you know and based on what you can prove, and, you know, I sleep well at night knowing I did the right thing."
Fast forward to today after the heightened attention of the case with hacker group anonymous now stating their involvement:
We demand an immediate investigation into the handling by local authorities of Daisy's case. Why was a suspect, who confessed to a crime, released with no charges? How was video and medical evidence not enough to put one of these football players inside a court room? What is the connection of these prosecutors, if any, to Rep. Rex Barnett? Most of all, We are wondering, how do the residents of Maryville sleep at night?
We have heard Daisy's story far too often. We heard it from Steubenville, Halifax and Uttar Pradesh. In some cases, it was too late. Both Amanda Todd and Rehtaeh Parsons, girls not much older than Daisy, took their own lives after the adults, the police and the school system, failed to protect them. If Maryville won't defend these young girls, if the police are too cowardly or corrupt to do their jobs, if justice system has abandoned them, then we will have to stand for them. Mayor Jim Fall, your hands are dirty. Maryville, expect us.
Reiterates ibttimes: In a message uploaded on Pastebin, Anonymous announced that they were organizing a peaceful protest aimed at urging Missouri Attorney General Chris Koster to refocus attention onto the case, and investigate the lack of charges against the rapists. According to a Facebook page created for the event, the protest will take place at the town's Nodaway County Courthouse on Tuesday, Oct. 22 beginning at 10 a.m.
The event's organizers state that the objective of the demonstration is "to get the case reopened so that justice may be served." The group has been using hashtags like #OpMaryville and #Justice4Daisy to circulate news about the story. Protest organizers have urged followers of the case to get involved by reaching out to Prosecuting Attorney Robert Rice, or by sending daisies over to the courthouse.
But not stopping there, annoymous have also now begun rallying the media to file FOIA requests for information  that might link one of the rapist's grandfathers, Missouri State Rep. Rex Barnett, to the prosecution team.
Many have since quietly wondered whether the fact that the purported rapist's grandfather happened to be Missouri State Rep. Rex Barnett may have been just enough to get the case thrown out. An assertion that Anonymous now fully aim to explore.
At the time of the party were the two young girls would go on to allegedly be raped, the party was said to be hosted by Matthew Barnett (the grandson), a popular 17-year-old senior and football star, with whom Daisy had been texting.
Inside, Barnett and his friends served the underage girls an ever array of drinks, before later bringing a passed-out Daisy into his bedroom and purportedly having sex with her.
As has become the banal custom of other teen rape cases, one of Barnett's friends, 17-year-old Jordan Zech, went on to film the sexual assault on his cellphone.
According to court documents that Daisy's mother provided to the Star, another boy at the party also filmed Daisy's 13-year-old friend being raped in an adjacent room.
The rapes like the Steubenville rape case went on to polarize the small city of 12,000 when they became public knowledge. Community reaction was said to have ranged from anger at the perpetrators, to fury at victim and her family.
Nevertheless, it wasn't soon long that Daisy Coleman went on to be suspended from her cheerleading team, her older brother Charlie booed by students during a Senior Night celebration where he appeared with his wrestling team, and two weeks after the assault, their mother, Melinda Coleman fired from her job at a veterinary clinic.
At the time, Melinda Coleman's boss privately told her that the possibility she might pursue civil charges against the two boys was "putting stress on everybody in here."
By now having decided to move her daughter and three sons away from the town, the Coleman home would eventually go on to catch fire whilst the family attempted to sell it.
Told  Maryville Fire Department Capt. Phil Rickabaugh:
"We started to dig in and investigate it," 
Nevertheless workers determined that the building was too unsafe to be investigated.
Went on to tell Rickabaugh: "Several weeks later, an insurance investigator came in, and it was heavily investigated by private parties. [But] we never have heard anything else out of that."
According to the Star, Daisy has since undergone regular therapy and been admitted four times to a local hospital. Her family told the newspaper that she has attempted suicide twice since the rape.
One wonders what anonymous will be able to drag out of the barrel but one has the feeling that there will be a lot of muck attached at the bottom of the stick once it begins it's particular brand of collective justice…