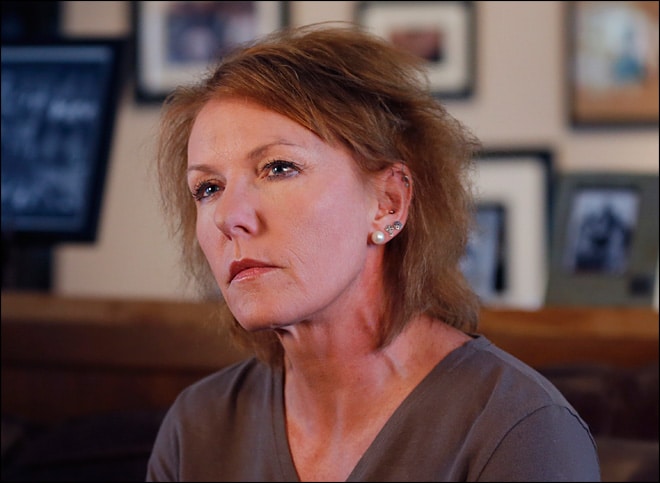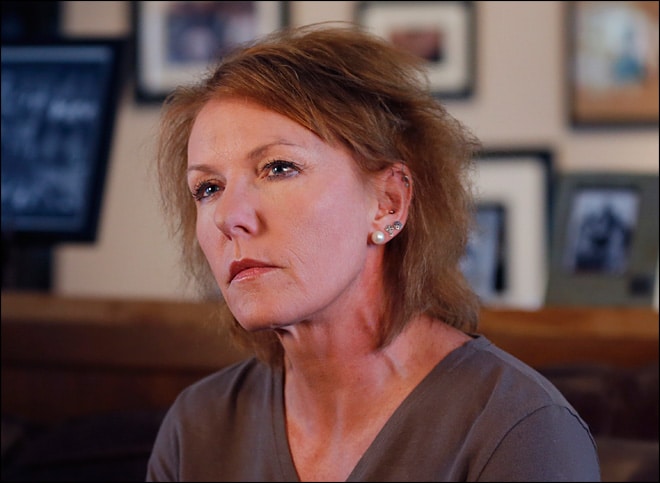 Maryville anxiously awaits #Justice4Daisy rally tonight.
Daisy Coleman rape case leads to Marryville town resenting media portrayal.
Daisy Coleman goes on to be slammed after xoJane feature.
Daisy Coleman special prosecutor appointed. Who bears responsibility for rape?
Is Matthew Barnett's mother to blame for Daisy Coleman's rape?
Daisy Coleman exclusive: I was taken advantage of, they fed me a 'bitch cup.'
Slate's Emily Yoffe advises Daisy Coleman how not to get raped in the future…
Fox News guest, Joseph DiBenedetto blames Daisy Coleman for being raped.
Matthew Barnett's mother, Shirley Barnett breaks down: 'My son is the the victim here.'
Daisy Coleman: the awful culture of rape…
In anticipation of tonight's protest meeting in support of bringing awareness to rape culture, Melinda Coleman, the mother of the then 14 year old Daisy Coleman who purportedly went on to be raped is asking for calm.
Of course what is of mystery is how much calm there will actually be as townspeople have gone on to express their agitation after being 'pigeon holed' as the facilitator of all terrible deeds in the world after their town went to look the other way after a then 17 year old Matthew Barnett managed to get away with having to contend for his actions.
Yet as pleasing as it is that the case is now sidelined to get a hearing (at last) many in the community still view Daisy with a lot of suspicion and the vitriol that secretly she is still a slut who deserved what she got because that is secretly what she wanted….
Reads Melinda Coleman's letter (below) which she went on to pen for xoJane where you will of course will want to go and read the comments, assuming the editors at xoJane haven taken to editing out all the nasty comments that you and i of course always  savor…
We would just like everyone to know that Maryville is NOT a terrible town.  We love so many people there and really were happy there until 1-9-12.  Some families there are truly great friends!!! The school was incredible and tried so hard to protect my children…..above and beyond the call of duty.  The coaches….even of those boys…..were great and supportive of us.  In fact, the wrestling coach and his wife are the best people you could ever know!  Truly protected us the best they could.
Our horrible experience included a few bad ones that just aggressively went after us……and some people in power that didn't do their job or protect us.  A lot of people did support as much as they were able.  To those people I am so grateful!  And  to the people who tried to defend us but were also terrorized and threatened……I'm sorry you suffered for us but I love you dearly for trying to help us.  We wanted to stay in Maryville.  We would have stayed if there was a fair investigation and I had felt my children could be safe.  I left for fear for our safety from the family that thinks it's a little mafia….their threats were very violent.
I would never condone an violent protest and all of the protestors have been asked to simple carry a daisy or daisies.  A reporter told me innocent people in Maryville were being threatened.  I checked in to that and found out that the only "threats" have been people sending daisies to the courthouse.  I think that sounds nice and not very threatening.  I do NOT condone violence in our defense.  I don't want others terrorized as we have been.  I want everyone to have peace.  I also believe that having only Matt Barnett's mother speak at the press conferences after Sheriff White and Robert Rice, the Prosecuting attorney, clearly illustrates the connection of their family and the powers to be.  It was a press release……not a pep rally.
Thank you and God Bless!
Praying for justice, no more cyber bulling or rape and fairness for all!
Melinda Coleman
above image found here
Matthew Barnett lawyer, Robert Sundell: 'Leave my client alone now!'
Daisy Coleman rape case reopened. Matthew Barnett's mother insists critics shut up.
#OpMaryville: Anonymous releases new message to Missouri cronies.
Matthew Barnett is officially America's most hated man.
Why did Prosecutor Robert Rice drop the Daisy Coleman case?
Daisy Coleman: The sheriff and prosecutor lied.
Marryville rape victim Paige Parkhurst speaks; 'No one supported us.'
Who is Matthew Barnett? Daisy Coleman's rapist lives the good life.
Daisy Coleman rape: Is Anonymous really doing us favors?
Will the Daisy Coleman rape case be re opened?
Prosecutor Robert Rice: ' Daisy Coleman changed her story.'
#OpMaryville: Anonymous wants to avenge Daisy Coleman's rape.
Fourteen year old Daisy Coleman and her family are driven out of town after being raped.