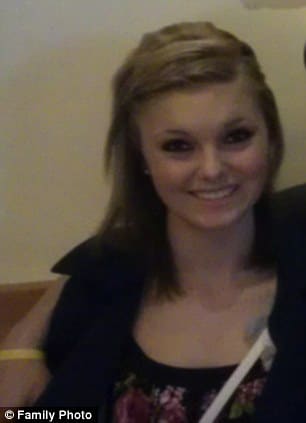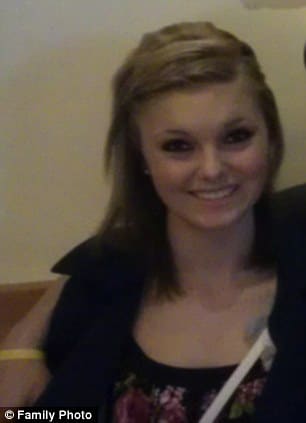 Daisy Coleman exclusive: I was taken advantage of, they fed me a 'bitch cup.'
Slate's Emily Yoffe advises Daisy Coleman how not to get raped in the future…
Fox News guest, Joseph DiBenedetto blames Daisy Coleman for being raped.
Matthew Barnett's mother, Shirley Barnett breaks down: 'My son is the the victim here.'
Daisy Coleman: the awful culture of rape…
Matthew Barnett lawyer, Robert Sundell: 'Leave my client alone now!'
Daisy Coleman rape case reopened. Matthew Barnett's mother insists critics shut up.
#OpMaryville: Anonymous releases new message to Missouri cronies.
Matthew Barnett is officially America's most hated man.
Why did Prosecutor Robert Rice drop the Daisy Coleman case?
Daisy Coleman: The sheriff and prosecutor lied.
Marryville rape victim Paige Parkhurst speaks; 'No one supported us.'
Who is Matthew Barnett? Daisy Coleman's rapist lives the good life.
Daisy Coleman rape: Is Anonymous really doing us favors?
Will the Daisy Coleman rape case be re opened?
Prosecutor Robert Rice: ' Daisy Coleman changed her story.'
#OpMaryville: Anonymous wants to avenge Daisy Coleman's rape.
Fourteen year old Daisy Coleman and her family are driven out of town after being raped.
Girl, #slanegirl, who gave blow job at Eminem concert is a slut, boy a hero.
Audrie Pott suicide leads to arrest of three teens. Unspeakable acts.
Rehtaeh Parsons: Will Anonymous release names?
Rehtaeh Parsons: Culture of rape.
High school football stars accused of sexually assaulting 13 year old girl. She's a 'whore.'
Steubenville rape case leads to two teenagers arrests for threatening victim.
Steubenville rape verdict finds players guilty. Weep in court.
A mother and her daughter Daisy Coleman and her three younger sibling brothers have been driven out of a Missouri town after her then fourteen year old girl went on to be raped.
The rape is said to have occurred after Daisy Coleman, blacked out at a party filled with older high school athletes and was left, with clear marks of rape, on the front lawn of her home in freezing weather.
From there the small town of Maryville turned against the newly-arrived family after 14-year-old Daisy Coleman reported that an older athlete had sex with her while another older male videotaped, after she was given an alcoholic drink at a party that left her barely able to stand. Her friend, a 13-year-old, was also made to have non-consensual sex.
A subsequent police investigation went on to implicate 17-year-old Matthew Barnett in the sexual assault, nevertheless charges went on to be dropped by the prosecuting attorney. Interestingly, it has since been disclosed that Matthew Barnett, is the grandson of a prominent former Missouri state representative.
Tells the Kansas City Star: Sexual assault cases can be difficult to build because of factors such as a lack of physical evidence or inconsistent statements by witnesses. But by the time his department had concluded its investigation, Sheriff Darren White felt confident the office had put together a case that would "absolutely" result in prosecutions.
"Within four hours, we had obtained a search warrant for the house and executed that," White told The Star. "We had all of the suspects in custody and had audio/video confessions.
"I would defy the Kansas City, Missouri, Police Department to do what we did and get it wrapped up as nicely as we did in that amount of time."
Nevertheless, gawker go on to note that no prosecutions ever came. The charges were dropped by the prosecuting attorney who didn't believe the evidence was strong enough, who has since gone on to dismiss any idea that political influence had anything to do with his decision.
But shit got nasty and by now the town had begun to turn on the Coleman family. Threatening phone calls and online threats were directed at the family. Melinda Coleman had moved to the town with her four children after her husband, a physician, had died in a car accident. She was easily targeted by the community for being an outsider.
Told Melinda Coleman: 'Basically I was terrified, I wanted to protect my children, I wanted to get them out of there,'
Melinda Coleman goes on to tell the UK's dailymail that torrents of hatred came only days after the case went public.
The backlash on social media was vitriolic. Classmates said the Daisy had been 'asking for it' at the party.
A girl showed up to one of the teen girl's dance recitals with a shirt alluding to the alleged rape. When the charges against her alleged rapist were dismissed, one local student wrote to the teen on Twitter, saying, 'F*** yea. That's what you get for bein a skank : )'.
One of Daisy's brothers was booed at his final wrestling match of the year. Melinda Coleman went on to tell how a friend warned her that students were planning to beat up her sons in the parking lot of the high school over the incident.
And then there was the official line of thinking that had me wondering too. Continues the Kansas City Star:
The parent of one of the teens at the Barnett house that night was the only one to comment briefly to The Star: "Our boys deserve an apology, and they haven't gotten it yet."
In a later interview, Rice [the prosecuting attorney] called it a case of "incorrigible teenagers" drinking alcohol and having sex. "They were doing what they wanted to do, and there weren't any consequences. And it's reprehensible. But is it criminal? No.
Robert Sundell, who represented Barnett, echoed that sentiment: "Just because we don't like the way teenagers act doesn't necessarily make it a crime."
With the charges now dropped, shit only got worse for the Coleman family. Daisy Coleman began to struggle with depression and attempted suicide and had to go undergo intensive therapy. Melinda, her mother eventually had to move herself and her children away from Maryville and back to the town she had lived in with her now-deceased husband.
In April, the house in Maryville she still owned burned down under mysterious circumstances.
Told Melinda Coleman: 'One one hand, it would almost be a comfort to think it was an electrical problem that caused the fire, but on the other other hand, there's a part of me that really thinks that the fire could be part of all this,'
'They threatened me. I'd been threatened and my daughter had been threatened and I lost my job because of threats.'
And Matthew Barnett, the seventeen year old accused by Coleman of raping her? He's now attending theUniversity of Central Missouri and eagerly letting the world know his views on women.
Point in case, the following retreat below, which nonchalantly goes on to express Barnett's attitude towards women and their desire for his sexual attentions — this way:
"If her name begins with A B C D E F G H I J K L M N O P Q R S T U V W X Y Z, she wants the D."