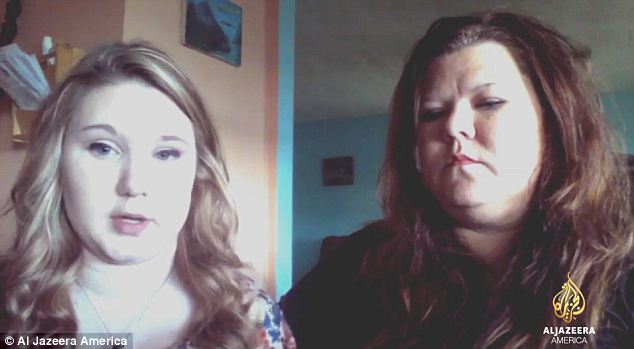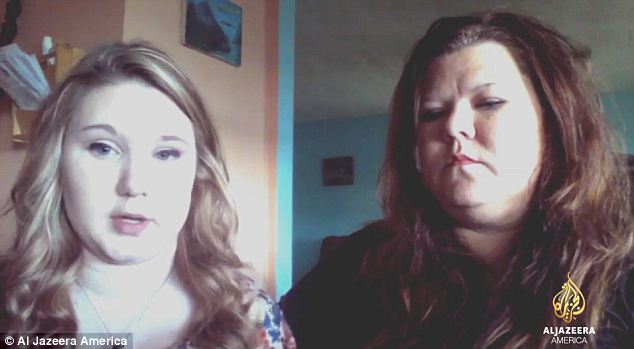 Is Matthew Barnett's mother to blame for Daisy Coleman's rape?
Daisy Coleman exclusive: I was taken advantage of, they fed me a 'bitch cup.'
Slate's Emily Yoffe advises Daisy Coleman how not to get raped in the future…
Fox News guest, Joseph DiBenedetto blames Daisy Coleman for being raped.
Matthew Barnett's mother, Shirley Barnett breaks down: 'My son is the the victim here.'
Daisy Coleman: the awful culture of rape…
Matthew Barnett lawyer, Robert Sundell: 'Leave my client alone now!'
Daisy Coleman rape case reopened. Matthew Barnett's mother insists critics shut up.
#OpMaryville: Anonymous releases new message to Missouri cronies.
Matthew Barnett is officially America's most hated man.
Why did Prosecutor Robert Rice drop the Daisy Coleman case?
Daisy Coleman: The sheriff and prosecutor lied.
Who is Matthew Barnett? Daisy Coleman's rapist lives the good life.
Daisy Coleman rape: Is Anonymous really doing us favors?
Will the Daisy Coleman rape case be re opened?
Prosecutor Robert Rice: ' Daisy Coleman changed her story.'
#OpMaryville: Anonymous wants to avenge Daisy Coleman's rape.
Fourteen year old Daisy Coleman and her family are driven out of town after being raped.
Girl, #slanegirl, who gave blow job at Eminem concert is a slut, boy a hero.
Audrie Pott suicide leads to arrest of three teens. Unspeakable acts.
Rehtaeh Parsons: Will Anonymous release names?
Rehtaeh Parsons: Culture of rape.
High school football stars accused of sexually assaulting 13 year old girl. She's a 'whore.'
Steubenville rape case leads to two teenagers arrests for threatening victim.
Steubenville rape verdict finds players guilty. Weep in court.
In an exclusive with America's aljazeera, the second Marryville rape victim, Paige Parkhurst, has come out with her side of the story and why she has chosen now to come out publicly.
Tells Paige Parkhurst who was only thirteen years old when she went on to be raped: I felt like I needed the story to come out from me also, and that I needed to be able to voice my opinion, along with my mother. We didn't have this kind of support when everything happened, but now that we do have a lot of support and we do have people listening, it's like a miracle.
Like a miracle? Which suggests that both her and Daisy Coleman's voices were being pushed aside as they sought to make bring the perpetrators to trial. A contention that Prosecutor Robert Rice has denied who in telling why his office declined to bring Coleman's perpetrator, Matthew Barnett, to trial, told that Coleman had refused to cooperate and kept changing her story.
Refutes Paige Parkhurst: We were cooperating with all of the big felony charges, but they had been really in a way harassing us, and they were constantly putting us down. They weren't listening to us at all. They were really blaming us for it. They dropped all of the felony charges and then didn't tell us about it. But then they wanted to pick up a misdemeanor, but our rape advocate told us not to go because it was going to be a very bad interview.
In answering what Paige Parkhurst seeks now, the girl told: I would like justice to be done, and I would like to be able to know that there was something to be done, and that our voice didn't go unheard. 
The main message is to stop sexual assault and to stop cyber bullying and yes, I do love everyone who has been supporting us, but you also have to be civil with them, and bullying them ins't going to do anything out of this. …
I want other women and girls and men and boys not to be afraid to speak out against sexual assault. It is a very big epidemic in the world, and I just hope that other people can be brave enough to speak up when this happened to them.
And then this response with how she and Coleman went on to cope with the harassment and subsequent bullying once word got round that the girls had been raped:
It just made you want to hide and not wanna say any more, and made you wanna back down. But I knew that I couldn't back down, and that something had to have been done. But it is one of the worst feelings in the world to be called all of these things and to not understand why people wouldn't listen to your side of the story and why they were being so rude.
Rude? Because society is always keen to judge a rape victim and assume she or he deserved it, sought it out but perhaps more alarming is the view that young women are sex objects to be had, acquired, conquered and that of society's constant objectification of women, could one necessarily be surprised that Coleman and Parkhurst went on to be vilified for the aggressive and misogynistic actions of a group of men who society went into be told were owed the world….?
Go here to watch the interview on aljazeera.