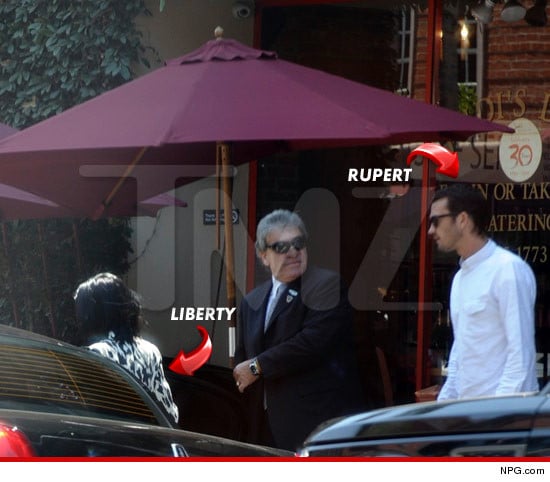 Robert Pattinson said to change number, wants nothing to do with Kristen Stewart.
Robert Pattinson fans hostilely respond to assertions that he is cheating behind Kristen Stewart's back.
Robert Pattinson not likely to discuss Kristen Stewart affair on Daily show.
Robert Pattinson wants to confront Rupert Sanders: 'You ruined my life!'
Robert Pattinson busted cheating behind Kristen Stewart's back. The proof here..
Robert Pattinson might reconcile with Kristen Stewart despite allegations he is now cheating.
Will Liberty Ross take Rupert Sanders back? Still not wearing wedding ring…
What?! Liberty Ross calls Kristen Stewart a downgrade for husband.
Kristen Stewart too ashamed to show face. Drops out of 'On the Road,' premiere.
Kristen Stewart emerges as Trampire. Now receiving images of herself with her eyes burnt out.
Kristen Stewart now seen fighting in car park. The stress is unbearable.
No, Kristen Stewart did not surface from hiding to work out at the gym.
It looks like things might just work out for disgraced 'Snow White and the Huntsman' director Rupert Sanders and his wife Liberty Ross as they were seen re united for the first time since news/pictures of the Kristen Stewart affair first broke. This a day after images emerged that the scorned Ross was hitting the town jacked up catwalk ready to go without her wedding ring.
reports tmz (cause them bixches always know better, right?):  Cameras snapped away after Liberty Ross and Rupert reunited outside Judi's Deli. We're told the two met at an office building in the vicinity.  
As we previously reported, Rupert is still wearing his wedding ring … and is hopeful he can work things out with the mother of his children. 
Liberty, on the other hand, had NO RING on her finger when she was spotted out in L.A. yesterday. 
Then there's this report via gawker: Rupert Sanders met with his estranged model wife Liberty Ross earlier today. The building where they met has offices inside, and apparently two of those offices are rented by professional marriage counselors. Yesterday, Ross was seen walking around without her wedding ring, and later that day she was seen standing near an unidentified man who was holding a phone.
Unidentified man? Is that a code word for now it's her turn to start hitting the good shit on the side too? Maybe these two will work it out, there is a lot at stake, chiefly the well being of the couple's two children.
Then there were the following comments via gawker that caught my eye as well:
I've never seen this level of unnecessary transparency before. There's no way anyone can make me believe it's not part of a marketing campaign. There's no other possible advantage to it, and plenty of disadvantages regarding future work relationships. Where is the money angle?
I really think that the tabloids are more to blame than any marketing strategy by those involved. Maybe I have too much faith in human beings but I just can't see rational adults going through with this when there are children involved (Sanders' and Ross' children). I think this really happened and the tabloids are just covering the hell out of it, milking every possible story they can out of the situation.
Agreed. There is a limit to how horrible a sane, functioning, parent can be. He wouldn't have purposefully dont this to his children or his wife.
Who can be sure what's really going on the lives of the adulated and jilted? Maybe it's all just another day in the life of the wretched and vapid and over aspiring in Hollywood or maybe just a situation there was a bit too much rum in the punch that afternoon when Rupert and Kristen first made googly eyes at each other. Go figure.
Kristen Stewart affair: Liberty Ross emerges without her wedding ring…
Robert Pattinson goes out partying hard to forget Kristen Stewart problems. 'The Brits were out of hand.'
Robert Pattinson to give his first post Kristen Stewart affair interview. What will he reveal?
Are Kristen Stewart and Robert Pattinson planning on 'Isle of Wight' emergency meeting? Don't bet on it!
Kristen Stewart finally explains why she cheated on Robert Pattinson.
Robert Pattinson accuses Kristin Stewart of having a new affair. Threatens producer.
Kristen Stewart is banned from Robert Pattinson's NYC Cosmopolis premiere. Is this a joke?
Kristen Stewart photos released. Do they show her cheating? Bra strap, kissing and groping….
Kristen Stewart hiding in producer's house crying hysterically. Hasn't showered in days.
Kristen Stewart's adulterer Rupert Sanders hasn't seen his wife since news of affair.