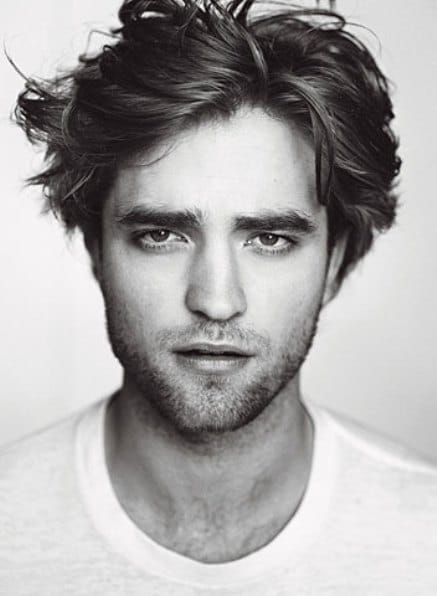 Is Kristen Stewart mutilating herself? Said to be living on Red Bull and cigarettes…
Kristen Stewart to remain in hiding. Refuses to speak about Robert Pattinson.
Kristen Stewart dropped from the Snow White and the Huntman sequel.
Robert Pattinson appears on Good Morning America: 'The press is like a theme park ride.'
Robert Pattinson says that he 'disassociated' to get past Kristen Stewart affair….
Robert Pattinson parties at NY Premiere of 'Cosmopolis but doesn't take John Stewart bait….
Robert Pattinson said to change number, wants nothing to do with Kristen Stewart.
Robert Pattinson fans hostilely respond to assertions that he is cheating behind Kristen Stewart's back.
Robert Pattinson not likely to discuss Kristen Stewart affair on Daily show.
Robbert Pattinson busted cheating. The complete breakdown right here. 
Seems like Robert Pattinson is gunning for a meeting with Rupert Sanders the man who it is said to have had indiscrete affairs with his live in girlfriend, Hollywood actress, Kristen Stewart.
Reports OK magazine: "He is on a mission to confront Rupert straight up,"
"Rob wants to look Rupert in the eye and say, 'You ruined my life.' He has all these speeches prepared in his head how Rupert's not a real man, and what kind of person not only cheats on their own wife but tries to steal another guy's girl?"
The assertion follows on the back of previous claims that the actor wants to meet the 'Snow White and the Huntsman,' director because he doesn't trust Kristen Stewart to tell the truth. According to sources, the actress is petrified of any meeting between the two men taking place. Opines the source: 'Kristen is convinced Robert will never forgive her if her hears details about the alleged fling.'
Of course part of this author thinks this is just a make believe story conjured to keep a story that is slowly starting to matter less and less….
Robert Pattinson might reconcile with Kristen Stewart despite allegations he is now cheating.
Will Liberty Ross take Rupert Sanders back? Still not wearing wedding ring…
What?! Liberty Ross calls Kristen Stewart a downgrade for husband.
Kristen Stewart too ashamed to show face. Drops out of 'On the Road,' premiere.
Kristen Stewart emerges as Trampire. Now receiving images of herself with her eyes burnt out.
Rupert Sanders and Liberty Ross make up. A day after she shows up without wedding ring.
Kristen Stewart now seen fighting in car park. The stress is unbearable.
No, Kristen Stewart did not surface from hiding to work out at the gym.
Kristen Stewart affair: Liberty Ross emerges without her wedding ring…
Robert Pattinson goes out partying hard to forget Kristen Stewart problems. 'The Brits were out of hand.'
Robert Pattinson to give his first post Kristen Stewart affair interview. What will he reveal?
Are Kristen Stewart and Robert Pattinson planning on 'Isle of Wight' emergency meeting? Don't bet on it!
Kristen Stewart finally explains why she cheated on Robert Pattinson.
Robert Pattinson accuses Kristin Stewart of having a new affair. Threatens producer.
Kristen Stewart is banned from Robert Pattinson's NYC Cosmopolis premiere. Is this a joke?
Kristen Stewart photos released. Do they show her cheating? Bra strap, kissing and groping….
Kristen Stewart hiding in producer's house crying hysterically. Hasn't showered in days.
Kristen Stewart's adulterer Rupert Sanders hasn't seen his wife since news of affair.