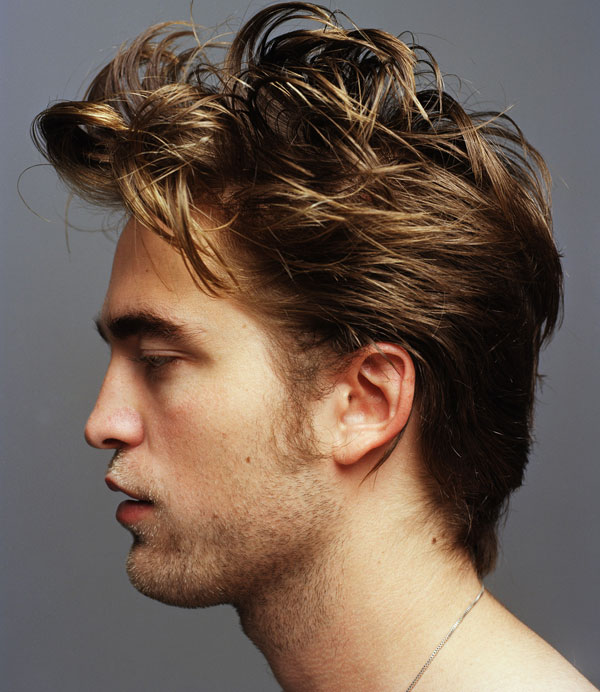 Robert Pattinson said to change number, wants nothing to do with Kristen Stewart.
Robert Pattinson fans hostilely respond to assertions that he is cheating behind Kristen Stewart's back.
Robert Pattinson not likely to discuss Kristen Stewart affair on Daily show.
Robert Pattinson wants to confront Rupert Sanders: 'You ruined my life!'
Robert Pattinson busted cheating behind Kristen Stewart's back. The proof here..
Robert Pattinson might reconcile with Kristen Stewart despite allegations he is now cheating.
Will Liberty Ross take Rupert Sanders back? Still not wearing wedding ring…
What?! Liberty Ross calls Kristen Stewart a downgrade for husband.
Kristen Stewart too ashamed to show face. Drops out of 'On the Road,' premiere.
Kristen Stewart emerges as Trampire. Now receiving images of herself with her eyes burnt out.
Kristen Stewart now seen fighting in car park. The stress is unbearable.
No, Kristen Stewart did not surface from hiding to work out at the gym.
Rupert Sanders and Liberty Ross make up. A day after she shows up without wedding ring.
Robert Pattinson to give his first post Kristen Stewart affair interview. What will he reveal?
Are Kristen Stewart and Robert Pattinson planning on 'Isle of Wight' emergency meeting? Don't bet on it!
What better way than to chase the blues away than congregating amongst friends for a night out on the town. At least that's what some are thinking pursuant to revelations that Robert Pattinson chose to head out to county western bar, 'The Deer Lodge,' in Ojai, California near the ranch estate of actress Resse Witherspoon who has been acting his host since he first moved out of his Los Angeles home that he once shared with ex girlfriend Kristen Stewart.
Offered a source who got saw the actor over the weekend : " Even though we didn't get a chance to say hello, we are glad to have helped him get over his recent heartbreak," Ryan Ross from The Lonely Wild told Celebuzz:  "Sometimes a couple drinks, some friends, and some loud music are the best medicine."
Another fellow partyer, Julie Demdam the following:  "Robert Pattinson and his friends are at The Deer Lodge geting wasted,"
"Rob is with some panty droppers," she added. "They're on the dance floor dancing like crazy."
  "Awesome night in Ojai," Demdam wrote. "Got to hang out with a rowdy bunch of Brits & one of them happened to be Edward."
  "The girls were nice," she wrote in a tweet she later deleted. "I stood next to them at the bar. He wasn't drunk. Just taking in the scene. Smoked next to him outside."
At present no word on how out of hand the actor may have actually have gotten as some thought he might if he hit the bar or what or if anything revealing was said to patrons at the bar. Of course the following tweet from Julie Demdam (assuming she is not exaggerating) does cause one to wonder for a moment:
 "Had to leave the bar. The Brits were getting out of hand,"
That said great interest continues to mount as twilight fans are now trying to decipher if a possible reconciliation is on the cards for the Hollywood fairy tale couple.
Kristen Stewart finally explains why she cheated on Robert Pattinson.
Robert Pattinson accuses Kristin Stewart of having a new affair. Threatens producer.
Kristen Stewart is banned from Robert Pattinson's NYC Cosmopolis premiere. Is this a joke?
Kristen Stewart photos released. Do they show her cheating? Bra strap, kissing and groping….
Kristen Stewart hiding in producer's house crying hysterically. Hasn't showered in days.
Kristen Stewart's adulterer Rupert Sanders hasn't seen his wife since news of affair.