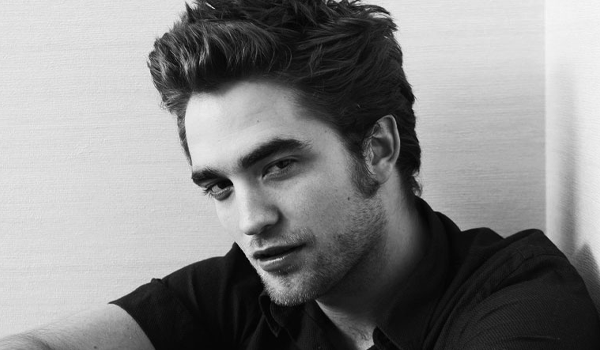 Kristen Stewart t shirts hit at all time low as actresses is dumped on.
Kristen Stewart and Robert Pattinson are given permission not to attend Twilight conventions.
Is Kristen Stewart mutilating herself? Said to be living on Red Bull and cigarettes…
Kristen Stewart to remain in hiding. Refuses to speak about Robert Pattinson.
Kristen Stewart dropped from the Snow White and the Huntman sequel.
Robert Pattinson appears on Good Morning America: 'The press is like a theme park ride.'
Robert Pattinson says that he 'disassociated' to get past Kristen Stewart affair….
Robert Pattinson parties at NY Premiere of 'Cosmopolis but doesn't take John Stewart bait….
Robert Pattinson said to change number, wants nothing to do with Kristen Stewart.
Robert Pattinson fans hostilely respond to assertions that he is cheating behind Kristen Stewart's back.
Robert Pattinson wants to confront Rupert Sanders: 'You ruined my life!'
Robbert Pattinson busted cheating. The complete breakdown right here. 
It's now been widely thought that Robert Pattinson will choose not to disclose his thoughts on the turmoil between himself and Hollywood actress Kristen Stewart as the couple maintain their distance despite reports that the actor is considering giving Kristen Stewart another chance.
huffpo: On Monday at 11 p.m. EDT, the first Robert Pattinson interview will air since Kristen Stewart confessed to cheating on the "Twilight" hunk. But anyone who tunes into "The Daily Show With Jon Stewart" on Comedy Central expecting Robert to break down and tell all should think again.
"It has been made clear to producers at 'The Daily Show' and 'Good Morning America,' where Rob will appear Wednesday, that the interview is to promote his new movie 'Cosmopolis,'" a TV insider tells me.
Nevertheless there will be no shortage of interest as the actor returns to the public eye after keeping a very low public profile since pictures of his (ex?) girlfriend canoodling with 'Snow White and Huntsman,' director Rupert Sanders first emerged 3 weeks ago. Fans will be desperate to see if his countenance betrays any sign of thought or conflict as he takes to the Daily Show.
Continues huffpo: He knows he's going to get asked the question and will have a prepared answer for it, then after that he will move on to talking about his film. You have to remember it's an interview, not an interrogation. Both shows are total pros and will handle the situation with class, and in Jon's case, a little humor."
Pattinson has a long history of not discussing the intimate details of his personal life and that isn't about to change tonight.
At this stage Robert Pattinson might make a slight reference to his recent troubles in keeping with the humanity of his persona and the knowledge that his fans might want to see at the very least he is handling the umbrage with a strong show of face. Not that he might have to act a little for tonight's interview to make sure he portrays the 'correct' disposition to see him through the next few challenging weeks.
Then this was this comment that caught my eye too: Not at all. Stewart is the master of soft lob questions when he has to be.
Robert Pattinson might reconcile with Kristen Stewart despite allegations he is now cheating.
Will Liberty Ross take Rupert Sanders back? Still not wearing wedding ring…
What?! Liberty Ross calls Kristen Stewart a downgrade for husband.
Kristen Stewart too ashamed to show face. Drops out of 'On the Road,' premiere.
Kristen Stewart emerges as Trampire. Now receiving images of herself with her eyes burnt out.
Rupert Sanders and Liberty Ross make up. A day after she shows up without wedding ring.
Kristen Stewart now seen fighting in car park. The stress is unbearable.
No, Kristen Stewart did not surface from hiding to work out at the gym.
Kristen Stewart affair: Liberty Ross emerges without her wedding ring…
Robert Pattinson goes out partying hard to forget Kristen Stewart problems. 'The Brits were out of hand.'
Robert Pattinson to give his first post Kristen Stewart affair interview. What will he reveal?
Are Kristen Stewart and Robert Pattinson planning on 'Isle of Wight' emergency meeting? Don't bet on it!
Kristen Stewart finally explains why she cheated on Robert Pattinson.
Robert Pattinson accuses Kristin Stewart of having a new affair. Threatens producer.
Kristen Stewart is banned from Robert Pattinson's NYC Cosmopolis premiere. Is this a joke?
Kristen Stewart photos released. Do they show her cheating? Bra strap, kissing and groping….
Kristen Stewart hiding in producer's house crying hysterically. Hasn't showered in days.
Kristen Stewart's adulterer Rupert Sanders hasn't seen his wife since news of affair.