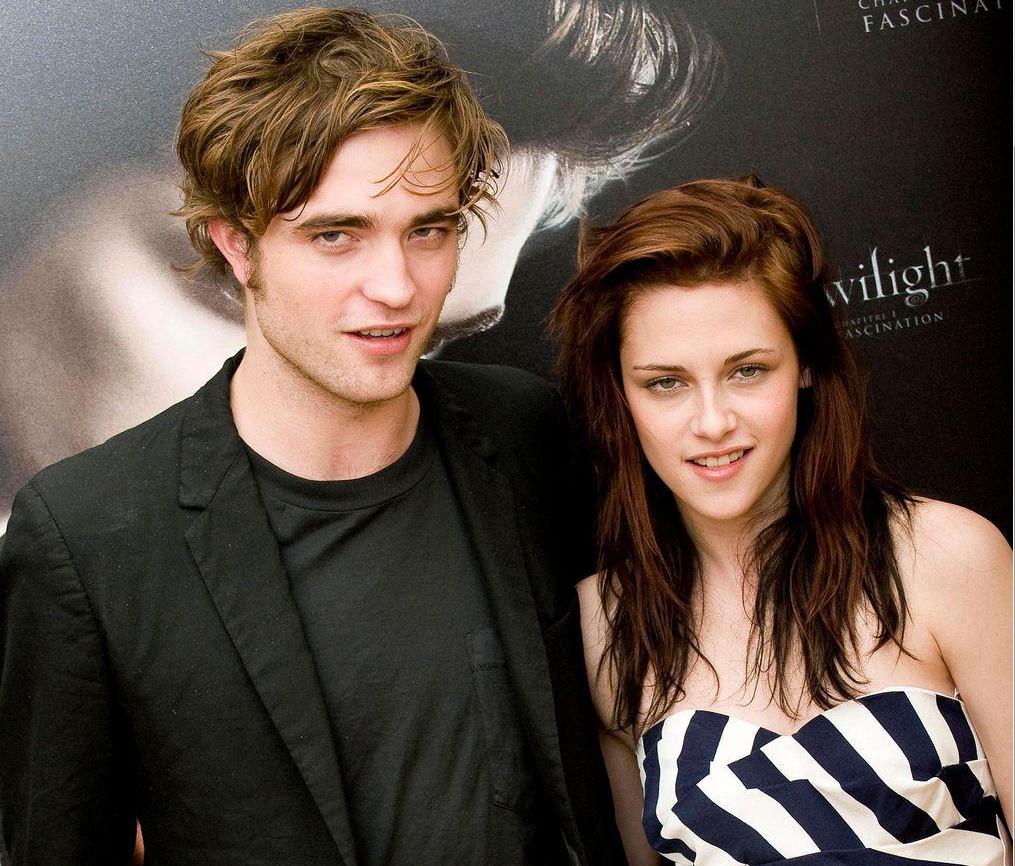 Robert Pattinson accusing Kristin Stewart of having a new affair. Called at 4am begging him to end it.
Kristen Stewart is banned from Robert Pattinson's NYC Cosmopolis premiere. Is this a joke?
Kristen Stewart photos released. Do they show her cheating? Bra strap, kissing and groping….
Kristen Stewart hiding in producer's house crying hysterically. Hasn't showered in days.
Kristen Stewart's adulterer Rupert Sanders hasn't seen his wife since news of affair.
Liberty Ross bans Rupert Sanders from directing sequel to Snow White and the Huntsman starring Kristen Stewart.
Kristen Stewart is a fine actress. She is also a cheat and a liar.
Kristen Stewart and Robert Pattinson to promote Twilight film together
Kristen Stewart is not pregnant. Source says 100% not true!
Kristen Stewart and Robert Pattinson are back to talking. Studio heads are now pressuring the couple to find resolution.
Kristen Stewart's parents take her back in whilst agreeing Robert Pattinson has every right not to take her back.
Robert Pattinson wants to talk to Liberty Ross to find out if Kristen Stewart actually had an affair.
Robert Pattinson hiding from Kristen Stewart at Reese Witherspoon's house.
Kristen Stewart might be pregnant but she doesn't who the father is….
Kristen Stewart photos. Are the photos really just part of publicity set up?
Kristen Stewart and Robert Pattinson in custody dispute over their dog.
Kristen Stewart never had an affair says Liberty Ross' brother.
Kristen Stewart cheating photos with Rupert Sanders. How the paparazzi pulled it off.
Kristen Stewart apology thought to be career suicide reckon insiders.
Kristen Stewart did not have sex with Rupert Sanders insists producer Giovanni Agnelli.
Should Kristen Stewart have to apologize about having sex or not?
Robert Pattinson seeking comfort over Kristen Stewart affair with strangers
Robert Pattinson death hoax surfaces.
Robert Pattinson refuses to do any Twilight promo appearances with Kristen Stewart.
In the face of his (ex) girlfriend Kristen Stewart cheating on him, fans and commentators alike are now urging Robert Pattinson to relinquish Stewart as many think she's not to be trusted and that it's time for the actor to move on. The comments, I have listed a few below, say a lot about the overwhelming sadness fans have about the situation and the support the actor has as well as hinting at a kind of deprecating attitude towards Ms Stewart who may see her star fall.
The fact is they became a bit of an enigma to everyone and as they were very rarely papped together and were very elusive on the are they arent they a couple thing, i cannot say im surprised that something like this has happened. That said it doesnt make it any easier, for all out there it doesnt matter how much money or notiriety a person has, when someone you have commited too and love so deeply cheats its heart wrenching, but to find out by reading it in the paper it must be a million times worse. I do believe that neither Kristen or the Bloke she was caught with would never have come clean if they hadnt been caught in the act. Move on Rob and be happy !
nothing to do with fame or money, this can and does happen to anyone, I have to say I'm extremely sorry for Rob he was committed to the relationship and this is how he gets treated. Rob I'd suggest strongly that a) you ignore most of the comments here, they're not helping. b) Find someone who's been through it themselves and talk to them. It's hard and it's going to hurt for quite a while, c) You should talk to Sanders and get the truth from him d) I always remember a line from "As good as it gets"  How do you write women so well?, Jack Nicholson responds, I think of a man and I take away reason and accountability…. so true. e) Finally, she's trying to fix it but you have to ask if it'll last now…she's hardly more than a child and so may just have made a silly mistake but you need to know if she's lying about it be 'momentary' or long term. If she's lying, then trust has gone. Hope you can look back soon on this and realize it had value but sometimes it's not for ever. good luck mate, don't beat yourself up too much.
 Robert, needs time to get the answers he required.  I just hope that Rupert is solid enough to give Rob the answers he searchers for.  My thoughts are that Kristen an Rupert were at this for months….and who really knows with whom else…scary stuff Kristen…but credit must be given to you as Rob nows stands up in the "relationship"…you were never in his league to begin with….your cheapness always shone through!!!!
I don't see how Rob Pattinson can take Kristen back. If he does then it will damage his career because he will look like a fool and a patsy. Keep in mind that he gets the movie rolls of the romantic strong leading man but if he takes her back then audiences will laugh when they see him in romantic strong leading man rolls. For the sake of his career he has to move on.
Get rid of her Rob, seems she makes a habit of falling for her colleagues, if you take her back you wont be able to trust her when her next film is due out, there are millions of girls out there that would kill just to take to you! you can do better.
well she obviously thought she could have him and anyone elses man too………….all i can say is that he can hold his head high and she needs to f-off and sleep in the gutter the cow!!!!!!!!!!!!!!!, she is a tart
Kristen Stewart affair with Rupert Sanders went on for more than 6 months says Liberty Ross brother.
Did Robert Pattinson's friendship with Emilie de Ravin inspire Kristen Stewart to cheat?
Twilight bosses are panicking now that Kristen Stewart and Robert Pattinson have called it off.
Kristen Stewart and Robert Pattinson only communicating via heated texts.
Kristen Stewart's lover Rupert Sanders is forgiven by his wife, Liberty Ross
Kristen Stewart receives death threats via twitter for being such a slut…
Did Kristen Stewart have sex with Rupert Sanders?
Kristen Stewart begs Robert Pattinson to have crises talks in NYC this week.
Kristen Stewart cheating scandal; Robert Pattinson wants man to man talk with Rupert Sanders.
Kristen Stewart parodied in Snow White cartoon after cheating on Robert Pattinson
Charlize Theron is furious with Kristen Stewart for having an affair with Rupert Sanders. Or is she?
Was Rupert Sanders fixated with the young ingenue Kristen Stewart because she reminded him of a young Liberty Ross ?
Heartbroken Robert Pattinson was getting ready to propose to cheating Kristen Stewart
Liberty Ross claims that she had to raise the kids all by herself, husband Rupert Sanders never there in the first place
Robert Pattinson humiliated moves out of house shared with Kristen Stewart after she is caught cheating on him.
Kristen Stewart begs her boyfriend Robert Pattinson to take her back after cheating on him
Twilight mega fan Emma Clark leaves a memorable youtube response to Kristen Stewart caught cheating on Robert Pattinson.
Did Kristen Stewart cheat on boyfriend Robert Pattinson with married director Rupert Sanders?