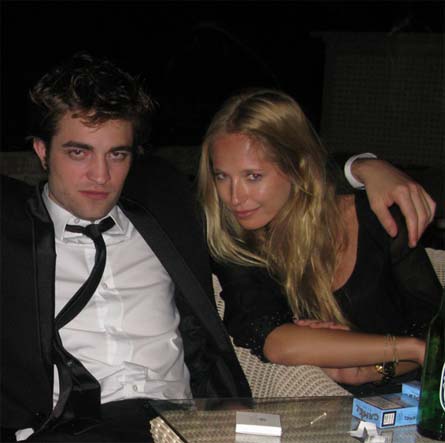 Kristen Stewart t shirts hit at all time low as actresses is dumped on.
Kristen Stewart and Robert Pattinson are given permission not to attend Twilight conventions.
Robert Pattinson parties at NY Premiere of 'Cosmopolis but doesn't take John Stewart bait….
Robert Pattinson said to change number, wants nothing to do with Kristen Stewart.
Robert Pattinson fans hostilely respond to assertions that he is cheating behind Kristen Stewart's back.
Robert Pattinson not likely to discuss Kristen Stewart affair on Daily show.
Robert Pattinson wants to confront Rupert Sanders: 'You ruined my life!'
Robert Pattinson might reconcile with Kristen Stewart despite allegations he is now cheating.
Hollywood insider drops bombshell….guess who's accused of cheating now….
There's nothing that makes a tabloid writer glee with joy than the receipt of the following email (the size of a novella courtesy of a Hollywood insider) that just landed in my tips email box ( I understand jezebel received it too). Essentially it categorizes all the hussies Robert Pattinson has been said to be cheating with on the side behind Kristen Stewart's back courtesy of my source whilst he cried wounded soul. Don't believe me? Let's have a read of the this long delicious note that just arrived and you can make up your mind….Scallywag.
Here's also food for thought via the stir; All things considered, it shouldn't surprise us if these allegations have their roots in reality and Rob really was as (or even more!) unfaithful as Kristen. Sadly, theirs likely was never the blockbuster franchise love story come true we believe it to be. Then again, when is it ever?
*** article extends for 3 pages to present assertions and of course pictures.
From anonymous source:
If I actually thought for one second that Robert Pattinson would do the 'smart' thing and take Kristen Stewart back for cheating on him with that dirty old perv Rupert Sanders, then I wouldn't be sending this at all. Instead he's allowing her to be ridiculed and ripped to shreds in the media and by the fans. They've been issuing death threats against her and the hate this has generated has gotten out of control. If he'd give it another chance and try to make things right for her and her reputation then I'd just let bygones be bygones. But it doesn't appear he's going to do that and he's going to allow her to be destroyed because she got caught and resulting he is humiliated. I doubt he really cares other than being made out to look like a cuckholded fool because he has done the same thing over and over again with countless partners. He's just escaped having his picture taken kissing (or worse) with someone else. There's been plenty of other evidence alluding to his cheating escapades however.
Here are a few that are known of: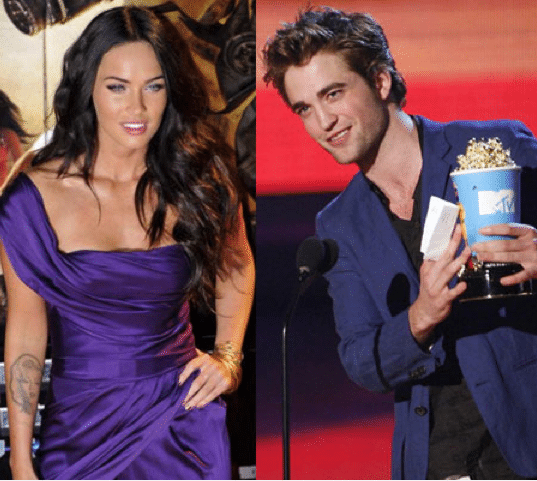 He's been cheating since the start of their relationship in early 2009. He hooked up with Megan Fox AFTER the Twilight premiere in Tokyo when he first got together with Kristen:
via chinadaily: TheTwilight  heartthrob, who is rumored to be dating his Twilight costar Kristen Stewart, and was recently reported to have hooked up with Joe Jonas' girlfriend Camilla Belle — apparently had liaisons with Transformers star Megan Fox.
and then this via yourtango: "Megan was totally into [Rob] and thought he was really cute," a Hollywood insider told E!. "But nothing ever went further than one night they were together. He totally blew her off." 
Megan admitted much herself by mocking a young Hollywood actor had tried to woo her by inviting her to fly with him on a Wal-mart private jet. He did promo for Wal-mart at the start of New Moon filming in Arkansas and they flew him down from Vancouver on their private yet. That was Rob and there were rumors of them out at bars together and staying in her room at the Palisades Hotel together during this time. There are pics of Rob leaving her hotel early in the AM after one of their alleged hookups and trying to sneak back into his own with wet hair
He was sleeping with Nikki Reed all throughout Twilight filming in 2008 while trying to get with Kristen and split her up from her then boyfriend of 3 years, Michael Angarano. He was still sleeping with her at the start of New Moon filming in 2009 as well with her being spotted leaving his hotel, the Sheraton Wall Centre, by local paparazzi PunkdImages frequently after she'd been up there for hours with him. Enty the entertainment lawyer who blogs on Crazy Days and Nights has also written several blinds about how he was sleeping withAshley Greene on the Twilight setas well while hooking up with Nikki Reed before he got together with Kristen Stewart.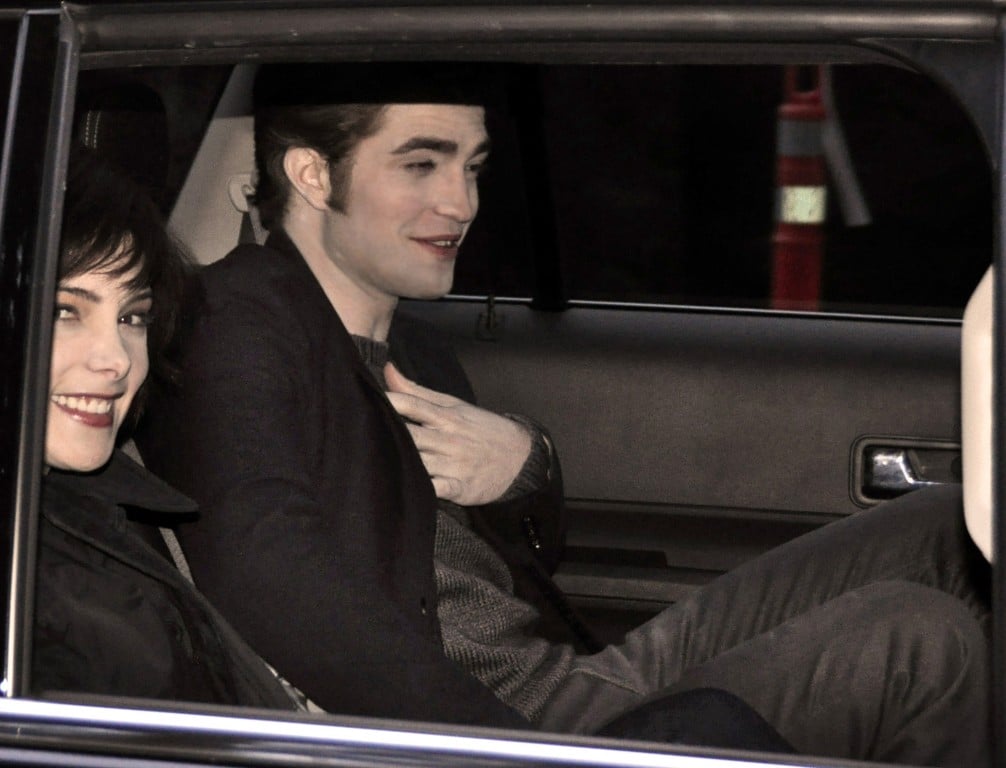 Rob was pictured leaving the New Moon set late at night alone in the back seat of the same care with Ashley in Vancouver as well in Montepulciano, Italy while they were filming in both locations-no Kristen in sight. He's continued his affair with Ashley for several years, with them supposedly hooking up most recently again during the Breaking Dawn 1 international promo tour. They were overheard having "loud, wild sex" in their hotel suite in Paris and the staff was notified. Rob was interviewed the next day in Berlin with the reporter saying how tired he seemed and saying he wouldn't comment as to why.
Supposedly Ashley called Pattinson's cell recently for another hookup because she couldn't wait until promos began again for another hookup but Kristen answered the phone instead. Ashley hung up, Kristen recognizing the # called her back telling her to stay away from Rob or she would tell the media about Ashley's little venereal problem (herpes). When they had to fly back up to Vancouver in May 2012 for some additional reshoots, Ashley changed her flight at the last minute so she wouldn't have to be on the same plane as Kristen. Gee I wonder why?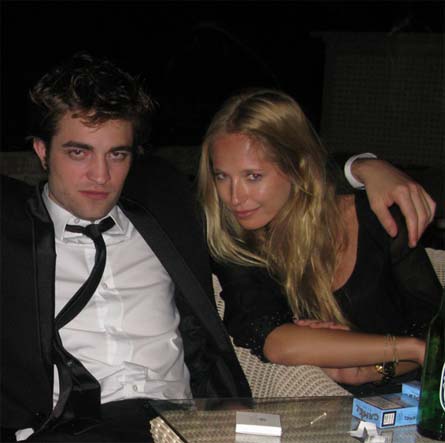 There have been a number of other smaller cheating scandals he's been involved in over the years too. He hooked up with blonde LA college student Erika Dutra chick in Cannes in May 2009–the pics of them together with his arm around her were published by Star magazine. While filming Remember Me in New York City, Camilla Belle who he used to live with in London while she was dating hist best friend Tom Sturridge and who he'd been hooking up with in LA the previous fall, visited him there and they went out drinking with his co-star Emilie de Ravin, who had just announced she was separated from her husband at the time coincidentally.
The rumor going around from people in the cast/crew out with them was that Rob went back to his hotel with both girls and had a three-way that night (Camilla is rumored to be bi-sexual). There was also constant tabloid coverage of his dalliances with Emilie on setthrough the remainder of filming that summer so it wasn't just a one-time occurrence.
That fall 2009 while filming Eclipse, he was supposedly still seeing Ashley on the side hooking up with her at her hotel while Kristen was busy on set without him. There was also talk of affairs with Kellan Lutz and Peter Fascinelli at the time. Apparently Rob is strongly rumored to be bi-sexual as well but more into girls usually-particularly blondes. Rumor was that he and Kellan shared Ashley a few times while he and Peter shared some girl her was cheating on Jenny Garth with at the time while filming that fall in Vancouver.
Peter's affair was going to shop this to the tabloids but was paid off my Peter's team before that could happen. There was also this pastry chef from Deliciously Yours Cakes named Sarah who served cupcakes at a private event he'd attended that fall in Vancouver. He'd gotten her number and called her at 3am telling her that "her cupcakes were beautiful" trying to hook up with her. She was married with a child though so I don't think anything actually came of that. She blogged about the bizarre phone call a few days later though on their website.
The following winter from January-April 2010 he was supposedly on "a break" from his relationship with Kristen so they could focus on their careers, according to their management teams anyway. However despite this he attended the BAFTAs with her where she received the Orange Rising Star award that January. She also visited him while he was filming in both Budapest and London that April during her 20th birthday. His co-star Christina Ricci later talked about his "girlfriend" coming to see him during filming and how sweet she was to everyone while on set. This didn't stop him from cheating while she wasn't around during that period though.