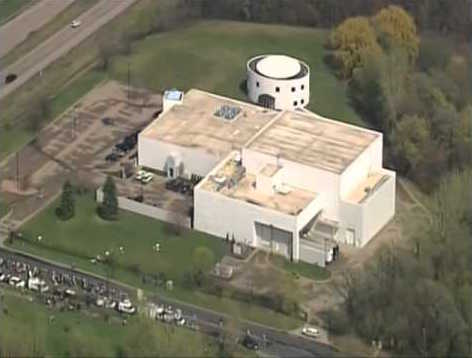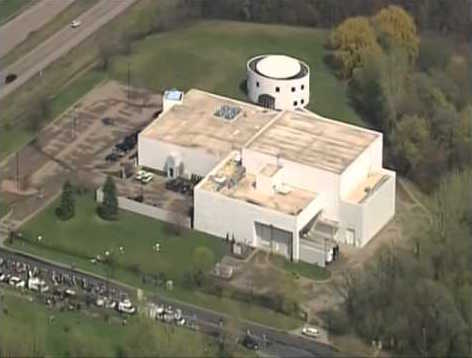 Police called Prince's home 3 times past 9 months: What led to cops making a series of emergency visits at Prince's Paisley Park home? Criminal investigation opened investigating rogue doctors.
A damning report has told of police receiving no less than 47 calls from Prince's Paisley Park residence over the past 5 years, with three in the past nine months alone for unspecified medical emergencies, including the last one which was on his death.
The revelation via the dailymail comes as police had told of launching a criminal probe into the iconic musician's death, including a raid on Thursday at the local Walgreens pharmacy Prince was observed at no less than 4 times on the week of his death along with what they suspect are rogue doctors who illicitly supplied him with a candy store of prescription pills.
The above investigations dovetail with that conducted on the singer's estate earlier this week in which authorities came across hidden prescription pills at a vault at the Paisley Park estate. How the painkillers came to make their way is yet to be understood, as authorities declined to specify to what degrees their cache included.
The latest revelations come as authorities intimate they are unlikely going forward to be issuing information on the singer's death because of the 'criminal' nature of the open case.
Different aliases? Prince Minnesota Walgreens raided by cops
Prince love child? Heir Hunters International contacted by man in 30's with legitimate claim
Did Prince die from AIDS? Waited for God to cure him
'He wasn't a junkie' L. Londell McMillan Prince lawyer slams drug rumors
Prince criminal murder probe not ruled out as hunt for rogue doctor begins
Tyka Nelson: 'Prince had no will,' files to be executor of estate
'It's going to kill him' Prince had problem with cocaine, percocet half siblings told
The latest information comes after a report via tmz told of authorities obtaining a sealed search warrant for Prince's Paisley Park estate, with documents stating the information found will remain secret.
Raising speculation that charges might be forthcoming, a report via The Star Tribune quoted police saying: 'Investigative data collected or created by a law enforcement agency in order to prepare a case against a person, whether known or unknown, for the commission of a crime or other offense for which the agency has primary investigative responsibility are confidential or protected non-public while the investigation is active.'
Of question is what charges authorities may bring and who if at all they have earmarked to bring possible charges against? The claims come as sources tell of police investigating whether Prince overdosed on opioids and how he may come to have acquired said opiates.
If so, the the case could mirror that of the one brought after the death of iconic singer Michael Jackson where an investigation led to authorities identifying Dr Conrad Murray who they charged with involuntary murder after acting as Jackson's defacto drug dealer.
Prince stayed awake for six days prior to death. What was he on?
Prince business affairs chaos: Lawyers scrambling after death
Tyka Nelson not competent to manage Prince music rights says former manager
Prince funeral cost $1645. Ashes taken to secret resting place
Why was Prince cremated hours after autopsy?
Prince drug dealer: 'He spent $40K at a time for Dilaudid and Fentanyl'
Prince: How Jehovah's Witness saved him. The contradiction of a pansexual
Who will inherit Prince's $300m fortune?
Was Prince killed by painkiller addiction, Percocet? A growing statistic of drug mortality in America
Prince to Kim Kardashian: 'Get off the stage bitch, this is America'
Prince autopsy: Will toxicology results reveal opiate addiction?
Tyka Nelson, Prince's musician sister: 'I never asked him for favors'
Did drug overdose kill Prince? Flu stopover was really for opiate heroin fix
Mayte Garcia Prince ex wife: 'My love for him screwed my life'
'Crack cocaine addict' Vanity Prince's ex girlfriend Denise Matthews also died aged 57 this year
Manuela Testolini Prince's ex wife: 'Im not okay'
Prince Rogers Nelson dead: Unresponsive inside elevator at Paisley Park