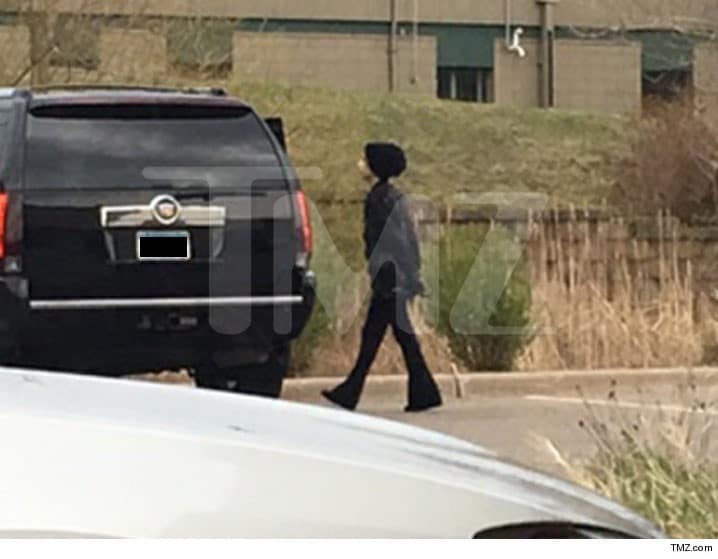 Prince Minnesota Walgreens raided by cops: Was Prince using a cache of revolving doctor prescriptions to service an uncontrollable addiction to painkillers?
In latest developments surrounding the death of iconic musician Prince, authorities have raided the local Walgreen's Pharmacy that Prince had gone to no less than four times in the last 6 days of his life.
The raid comes after the musician purportedly suffered a drug overdose on Percocet en route to performance in Atlanta, where he was briefly hospitalized, only to then paradoxically be seen over the course of the following days making the rounds at the local Minneapolis, Minnesota Walgreens store near his Paisley Park estate acquiring more of the same prescription drugs that had put him into disarray in the first place. 
At the time of Prince's alleged drug overdose, the musician was forced to make an emergency landing in the private plane he'd been traveling and allegedly administered a 'save shot'.
Yet what comes off as strange and incongruous is the fact that instead of recuperating and getting his bearings, the musician was back at it again and in force, something that authorities are now questioning.
The investigation has led to investigators questioning what culpability, if any, Walgreen's actions may have played in the death of Prince and if they should have known better than to keep doling out prescription drugs that authorities may be vetting as a possible reason as to Prince's ultimate cause of death.
The raid/search warrant  according to a report via TMZ.com came on Thursday at the Walgreens near Paisley Park, where according to the tabloid, investigators spent several hours combing through the store's pharmacy records looking for evidence of doctors involved,  drugs dispensed along with possible aliases used.
The raid comes after unidentified family members reportedly told that Prince had multiple doctors scoring him prescriptions, including a 'personal friend.'
The claims come off the back of a recent report in which a mystery Doctor D told of being Prince's effective drug dealer over the course of 25 years until 2008 where he prescribed the singer up to $40 000 worth of opiates, Dilaudid and Fentanyl on regular six month cycles.
The investigation comes as they have opened a possible criminal homicide investigation as they now hunt for any doctors who prescribed Prince drugs and the circumstances of their care.
Prince love child? Heir Hunters International contacted by man in 30's with legitimate claim
Did Prince die from AIDS? Waited for God to cure him
'He wasn't a junkie' L. Londell McMillan Prince lawyer slams drug rumors
Prince criminal murder probe not ruled out as hunt for rogue doctor begins
Tyka Nelson: 'Prince had no will,' files to be executor of estate
'It's going to kill him' Prince had problem with cocaine, percocet half siblings told
#Prince at Walgreen in Chanhassen Wednesday at 7 pm (last night ) last known picture of PRINCE pic.twitter.com/2OSmlNMtrx

— Doxing-Rx (@DoxingRx) April 21, 2016
The investigation mirrors the probe that that took place after the death of Michael Jackson. An investigation led to the revelation of a pattern of doctor shopping on the part of Jackson and a cover-up that led to an involuntary manslaughter conviction of Dr. Conrad Murray who remains incarcerated. 
Of question is if authorities have to date earmarked any doctors and whether those doctors signed off on prescription notes were found at Walgreen's?
The investigation comes in lieu of a report via KSTP 5 Eyewitness News in which the outlet told of Prince having been aware of his problem and having entered an outpatient treatment program to deal with his growing reliance on pain pills after seeking initial treatment with chronic hip pain.
The local news station also said representatives for the bank now handling Prince's estate as court-appointed trustee going to great lengths Tuesday to get inside the locked vault at the musician's suburban Minneapolis home where it is alleged they came across a trove of prescription pills.
Prince stayed awake for six days prior to death. What was he on?
Prince business affairs chaos: Lawyers scrambling after death
Tyka Nelson not competent to manage Prince music rights says former manager
Prince funeral cost $1645. Ashes taken to secret resting place
Why was Prince cremated hours after autopsy?
Prince drug dealer: 'He spent $40K at a time for Dilaudid and Fentanyl'
Prince: How Jehovah's Witness saved him. The contradiction of a pansexual
Who will inherit Prince's $300m fortune?
Was Prince killed by painkiller addiction, Percocet? A growing statistic of drug mortality in America
Prince to Kim Kardashian: 'Get off the stage bitch, this is America'
Prince autopsy: Will toxicology results reveal opiate addiction?
Tyka Nelson, Prince's musician sister: 'I never asked him for favors'
Did drug overdose kill Prince? Flu stopover was really for opiate heroin fix
Mayte Garcia Prince ex wife: 'My love for him screwed my life'
'Crack cocaine addict' Vanity Prince's ex girlfriend Denise Matthews also died aged 57 this year
Manuela Testolini Prince's ex wife: 'Im not okay'
Prince Rogers Nelson dead: Unresponsive inside elevator at Paisley Park