Prince $300 million inheritance: Who are the likely contenders to inherit the late singer's assets? Soaring sales and 20 000 unreleased songs expected to add further $500 million fortune.
In the aftermath of Prince's death on Thursday, sales of the musician's music has soared, set to lob even more millions to the already massive fortune Prince left behind.
That said, all eyes are on who will inherit Prince's estimated fortune of $300 million, as the late singer left no wife or children.
One theory making the rounds courtesy of a report via the mirror is that Jehovah's Witness, the Christian faith that the singer was a devout follower of might be a main beneficiary assuming the singer left behind a will.
At stake along with the singer's financial and real estate assets (principally his multimillion dollar Minneapolis Paisley Park estate) is the massive vault of more than 20 000 tracks which could be released at a later date, swelling an allotted beneficiaries windfall exponentially.
The value of the unreleased tracks has had some valuing the unreleased tracks close to $500 million, with Prince's first manager Owen Husney saying Prince's insistence of owning both his master recordings as well as his own music publishing (unlike many other artists) putting him in a formidable position.
The death of the singer has already led to his music climbing into the Top 10 of the Official Albums Chart despite much of his music being unavailable on streaming services.
A report via Forbes told of Prince generating $270 million in music and concert sales over the course of a decades-long career. His best year came in 2005, where the singer hauled an estimated $49.5 million before taxes.
On Thursday alone, Apple's iTunes Store sold 85,000 copies of his greatest-hits collection, The Very Best of Prince, according to Billboard.
'He wasn't a junkie' L. Londell McMillan Prince lawyer slams drug rumors
Prince criminal murder probe not ruled out as hunt for rogue doctor begins
Tyka Nelson: 'Prince had no will,' files to be executor of estate
'It's going to kill him' Prince had problem with cocaine, percocet half siblings told
Prince stayed awake for six days prior to death. What was he on?
Prince business affairs chaos: Lawyers scrambling after death
Tyka Nelson not competent to manage Prince music rights says former manager
Prince funeral cost $1645. Ashes taken to secret resting place
Why was Prince cremated hours after autopsy?
Prince drug dealer: 'He spent $40K at a time for Dilaudid and Fentanyl'
Prince: How Jehovah's Witness saved him. The contradiction of a pansexual
Was Prince killed by painkiller addiction, Percocet? A growing statistic of drug mortality in America
Prince to Kim Kardashian: 'Get off the stage bitch, this is America'
Prince autopsy: Will toxicology results reveal opiate addiction?
Tyka Nelson, Prince's musician sister: 'I never asked him for favors'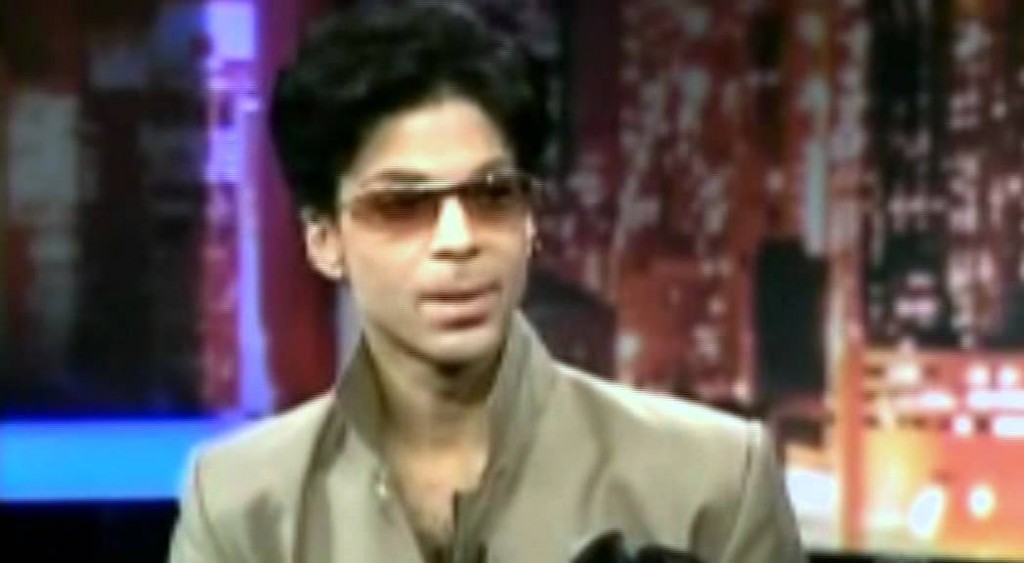 Speculation that Jehovah's Witness could stand to inherit a large and predominant chunk of the late singer's assets come after Prince sought refuge in the faith in the early 2000's.
Reports tell of the singer having been an avid attendee at Kingdom Hall in Chanhassen, half a mile from his Paisley Park estate.
A report via the dailymail tells of the faith having helped him cope with depression following the loss of his son to his first wife.
During his time with the church, he was thoroughly dedicated to its cause and even helped spread its beliefs by undertaking door knocks in the Minneapolis area.
That said whilst some wonder if the singer left anything to Jehovah's Witness, commentators have increasingly come to believe, barring the existence of any will, Prince's younger sister, Tyka Nelson inheriting the singer's entire estate.
According to Minnesota state law, the estate goes to the deceased's closest living relative if there is no will in place.
Speculation mounts as Prince's sister, a former crack cocaine addict and her own performing artist on Thursday stepped outside her brother's home to greet supporters and pass on her thanks.
'He loved all of you. Thank you for loving him back,' she told the throngs of fans.
She later wrote on Facebook: 'Hi, Thank U 4 Loving My Brother! He LOVED Playing His Music & I KNOW He Loved U 2…~ Tyka.'
Commentators have since told that they believe that Prince left little to fate, intrusion or chance, with belief that the singer who continuously took the helm of all financial matters having constructed a trust estate pursuant to his death.
Reflected celebrity attorney, Dan Streisand via reuters: 'Hopefully, Prince executed a trust and indicated his intentions, both with respect to who his trustee would be and how he would want the estate to be disposed of,'
'Prince was an incredibly smart person, he had great legal representation . . . so I would suspect that somebody along the way said, 'Look, we've got to get you to execute some documents.''
For the time being, all eyes are on Tyka Nelson along with Jehovah's Witness and perhaps favored charitable entities that the singer came to favor.
Did drug overdose kill Prince? Flu stopover was really for opiate heroin fix
Mayte Garcia Prince ex wife: 'My love for him screwed my life'
'Crack cocaine addict' Vanity Prince's ex girlfriend Denise Matthews also died aged 57 this year
Manuela Testolini Prince's ex wife: 'Im not okay'
Prince Rogers Nelson dead: Unresponsive inside elevator at Paisley Park