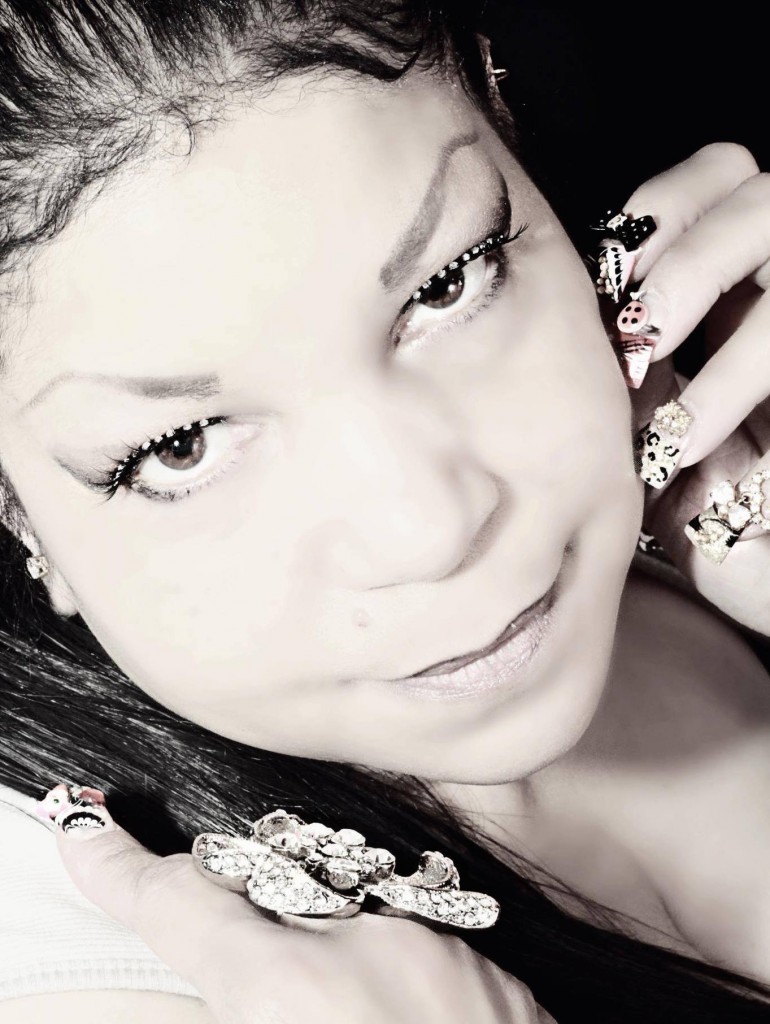 Tyka Nelson, Prince's musician sister shows solidarity with fans in the wake of her brother's death as she told of always wanting to do it on her own, without her brother's help.
Tyka Nelson, Prince's sister in the wake of her brother's death, Prince Rogers Nelson, 57, Thursday evening greeted fans who had come to the music idol's Paisley Park, Minneapolis estate to pay homage.
Addressing the fans, a report via Sky News told of the 55 year old woman telling fans: 'He loved all of you, thank you for loving him back.'
A report via AP tells of Tyka Nelson like her brother and parents being a musician and having released six albums during her career.
Taking to Facebook, the sister went on to post: 'Thank U 4 Loving My Brother! He LOVED Playing His Music & I KNOW He Loved U 2…'
'He wasn't a junkie' L. Londell McMillan Prince lawyer slams drug rumors
Prince criminal murder probe not ruled out as hunt for rogue doctor begins
Tyka Nelson: 'Prince had no will,' files to be executor of estate
'It's going to kill him' Prince had problem with cocaine, percocet half siblings told
Prince stayed awake for six days prior to death. What was he on?
Prince business affairs chaos: Lawyers scrambling after death
Tyka Nelson not competent to manage Prince music rights says former manager
Prince funeral cost $1645. Ashes taken to secret resting place
Why was Prince cremated hours after autopsy?
Prince drug dealer: 'He spent $40K at a time for Dilaudid and Fentanyl'
Prince: How Jehovah's Witness saved him. The contradiction of a pansexual
Who will inherit Prince's $300m fortune?
Was Prince killed by painkiller addiction, Percocet? A growing statistic of drug mortality in America
A report via heavy describes the sibling's parents, John L. Nelson and Mattie Shaw, both being jazz musicians living in Minneapolis and first meeting in 1956, two years before their son Prince was born.
It wasn't until 1966, Nelson and Shaw divorced, when Tyka was six and Prince was eight, where the son came to pick up music after the children's father left behind a piano.
According to AP, Prince had a further seven half brother and sisters. His dad had three daughters and two sons before Prince was born with Vivian nelson – Lorna, Norrine, Sharon, Duana and John.
After his father and mother split, his mum remarried and had two more sons, Alfred and Omarr.
A source told via RadarOnline.com that family members had begun gathering at his mother's home, with relatives flying in from across the country to support one another in their grief and now planning funeral services.
Prince's sister, Tyka Nelson, just came out of Paisley Park to thank Prince fans…saying "he loved you back." pic.twitter.com/ryLDIkS4gc

— Tom Hauser (@thauserkstp) April 21, 2016
Prince's little sister Tyka Nelson a gospel singer. Looks and sounds a lot like her big brohttps://t.co/noHRdVHGtu

— Wrecka Stow (@MoniJaxon) April 22, 2016
Yet perhaps it's interest in the understated younger sister that has brought attention to Tyka Nelson, who like her brother zealously went on to pursue a career in music.
Releasing her first album in 1988, it was the release of her most recent album, 'A Brand New me' in 2008, whereTyka Nelson according to her label, Big Noise Now took the time to explain her relationship to music and her brother.
Told Tyka Nelson in a statement: 'I sing whatever comes out and if it sounds like him, I don't know it until someone tells me. Then I think maybe I should change it, but since it's really me, why? It is not my intent to sound like anyone else and I have strived to be original in everything I do. Even though my brother is someone I greatly love and respect, there can and will be only, one Prince.'
Asked why she declined to ask for the support of her elder brother, Tyka at the time responded: 'If he helps me, then the songs would no longer be my own artistic expression. And although I could have never asked for a more wonderfully talented and helpful brother he is the type that would take over and then my masterpiece would become his. . We already know Prince can make great music that sells, the question is, can I?'
Prince to Kim Kardashian: 'Get off the stage bitch, this is America'
Prince autopsy: Will toxicology results reveal opiate addiction?
Did drug overdose kill Prince? Flu stopover was really for opiate heroin fix
Mayte Garcia Prince ex wife: 'My love for him screwed my life'
'Crack cocaine addict' Vanity Prince's ex girlfriend Denise Matthews also died aged 57 this year
Manuela Testolini Prince's ex wife: 'Im not okay'
Prince Rogers Nelson dead: Unresponsive inside elevator at Paisley Park