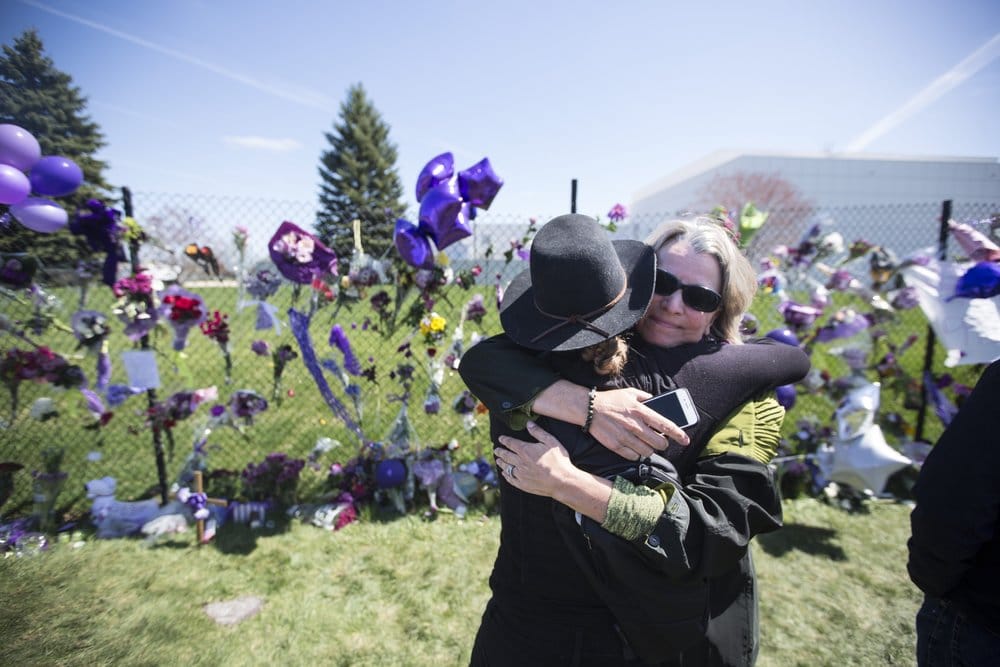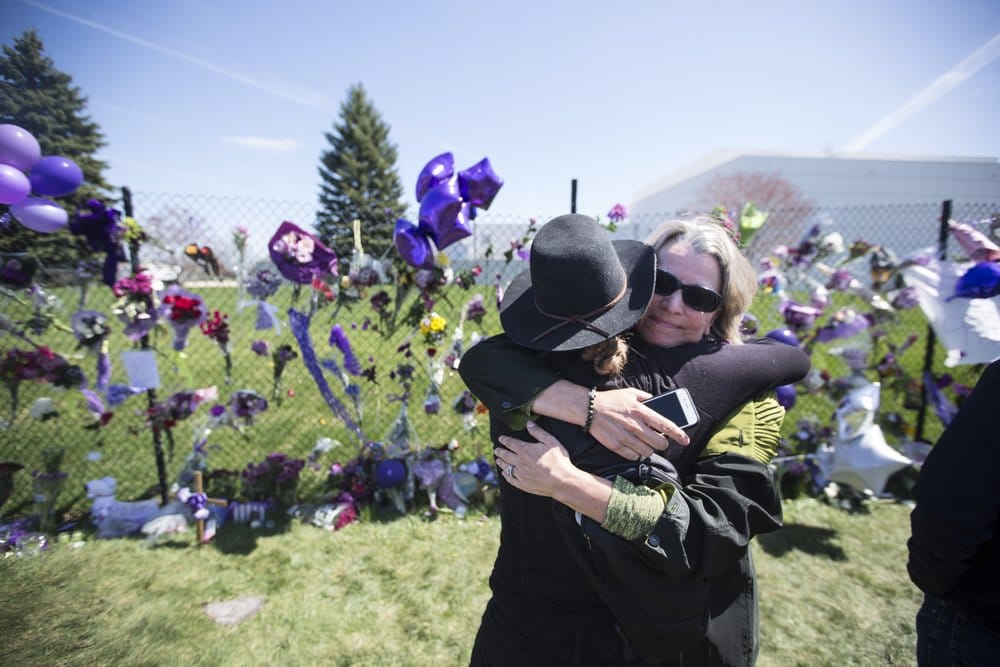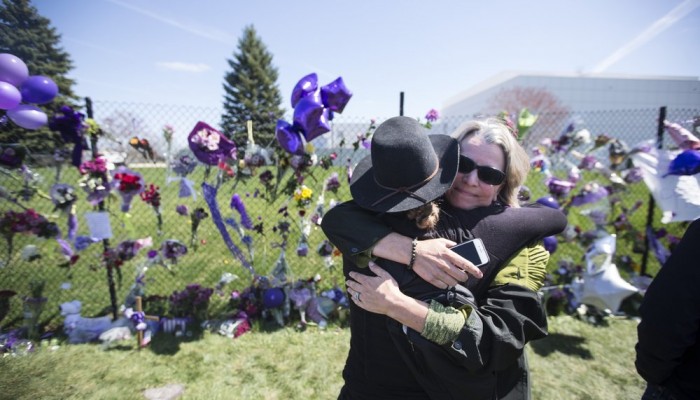 Prince funeral. Friends, family and fans gather to pay their last respects as a humble and 'no fuss' service in accordance with Jehova's Witness faith is observed.
A day after his death, the body of the late Prince Rogers Nelson was exposed to autopsy and toxicology tests before mere hours the icon's sister, Tyka Nelson presided over an almost solitary funeral service which saw Prince cremated.
From there, reports tell of Prince's ashes were then taken, carried beneath a 'black jacket' to a secret resting place. The total cost? $1645.
The hasty cremation of Prince's body comes in accordance to the late musician's faith, Jehova's Witness that mandates that members be cremated a week within their death.
That said, even some were wondering why the rush, why so few go to attend the much loved man's funeral and whether the actions of Tyka Nelson, Prince's sister were in part a result not wishing to feed into increasing speculation of the late singer dying to drug addiction, and how profound that addiction may have been despite the icon's prescient public image.
With Prince Rogers Nelson being declared dead at 10.07 Thursday morning at his Paisley Park estate, it was a mere 26 hours later that the man's body was led to a local funeral home for the privy of Prince's immediate family.
Prince's ashes carried out to a waiting car following his cremation https://t.co/kRAQckQJrj pic.twitter.com/E725yGqFRi

— Daily Mail Celebrity (@DailyMailCeleb) April 24, 2016
And just like that, Prince is now a pile of ashes. Man. Life is something else.

— Δx Δp ≥ ℏ/2 (@HeckPhilly) April 24, 2016
Reports tell of Prince's body, post autopsy Friday, arriving at the First Memorial Western Chapel by 2pm where the musician's singer, Tyka and her son, Prez, solitarily presided, paying their final respects. This while a mere half hour away, thousands and thousands of fans had strewn just outside the Paisley Park estate where they held their own 'public' wake and remembrance for their lost idol.
A further four hours later,  Prince's ashes were carried out in an undisclosed urn and buried in an unmarked grave. The cost according to a report via the Telegraph was a modest $1645.
A report via the mirror tells of the family wishing to respect Prince's Jehova's Witness faith, making it clear that Prince always wanted a 'quiet service' (was Prince consciously aware that his time was near?) and to 'die with dignity'.
Added the family friend: 'He had very precise ideas about how he wanted his death to be handled and that didn't involve a huge funeral but a quiet service.
'He wanted it to be kept to the minimum of fuss. Prince was such figure you don't need a funeral to remember him by. He wanted to simply disappear with no fuss, no drama, no fanfare. It was just his style.'
'He wasn't a junkie' L. Londell McMillan Prince lawyer slams drug rumors
Prince criminal murder probe not ruled out as hunt for rogue doctor begins
Tyka Nelson: 'Prince had no will,' files to be executor of estate
'It's going to kill him' Prince had problem with cocaine, percocet half siblings told
Prince stayed awake for six days prior to death. What was he on?
Prince business affairs chaos: Lawyers scrambling after death
Tyka Nelson not competent to manage Prince music rights says former manager
Why was Prince cremated hours after autopsy?
Prince drug dealer: 'He spent $40K at a time for Dilaudid and Fentanyl'
Prince: How Jehovah's Witness saved him. The contradiction of a pansexual
Who will inherit Prince's $300m fortune?
Contrasting Prince's funeral to that of the late Michael Jackson with whom Prince had shared a great albeit very competitive rapport with, the source told: 'It could not have been more different to Michael Jackson's service that was full of Hollywood razzmatazz,'
Added the source: 'Jehovah's Witnesses believe that when a person dies, their existence completely stops.'
Nevertheless a report via the dailymail tells of Prince's closest friends and family gathering a day after his body was cremated where they attended a private memorial service at Paisely Park.
Offered Prince publicist Anna Meacham in a statement: 'Prince was celebrated by a small group of his most beloved: family, friends and his musicians, in a private, beautiful ceremony to say a loving goodbye.'
While family and friends paid homage inside the late singer's Paisley Park estate, friends and fans continued to strew the lots outside of his home where well wishers were bestowed 'purple' gift bags which included prized records and t-shirts.
By the gates, hundreds of fans carried purple balloons in remembrance to the late icon. A sight that presumably not even Prince could have ever imagined would manifest itself at the time of his untimely death.
Was Prince killed by painkiller addiction, Percocet? A growing statistic of drug mortality in America
Prince to Kim Kardashian: 'Get off the stage bitch, this is America'
Prince autopsy: Will toxicology results reveal opiate addiction?
Tyka Nelson, Prince's musician sister: 'I never asked him for favors'
Did drug overdose kill Prince? Flu stopover was really for opiate heroin fix
Mayte Garcia Prince ex wife: 'My love for him screwed my life'
'Crack cocaine addict' Vanity Prince's ex girlfriend Denise Matthews also died aged 57 this year
Manuela Testolini Prince's ex wife: 'Im not okay'
Prince Rogers Nelson dead: Unresponsive inside elevator at Paisley Park