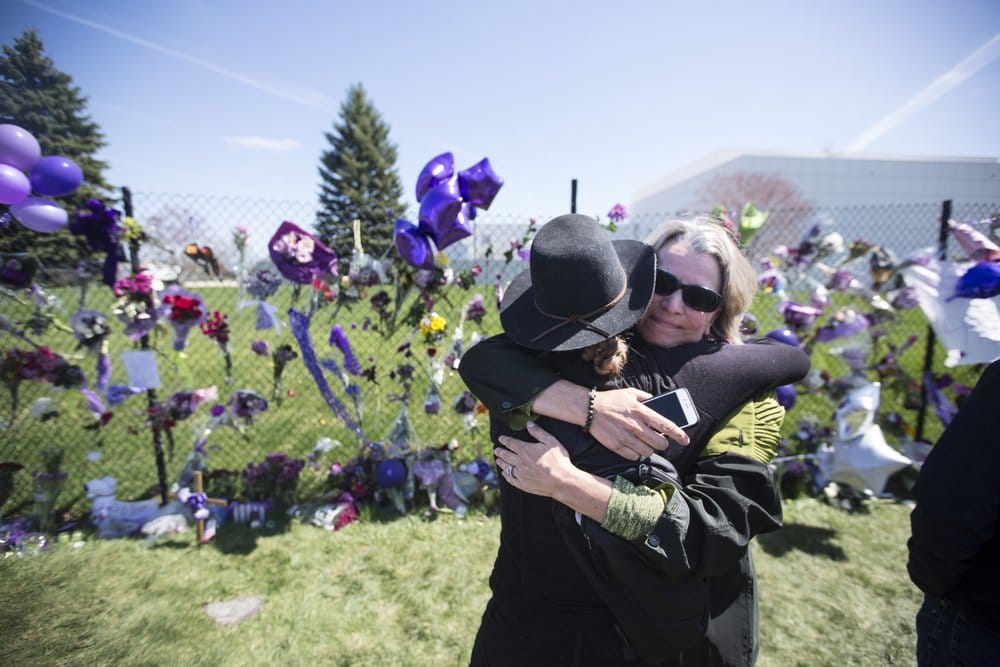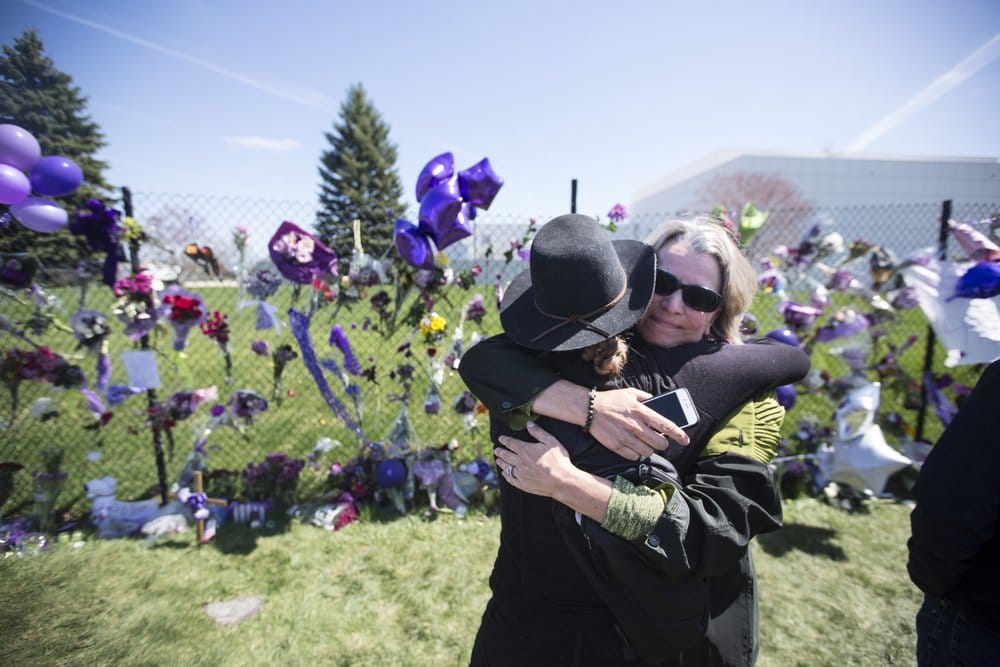 Prince cremated: Commentators have come to question how Prince's body was cremated mere hours after an autopsy with only two family members allowed inside the funeral home.
Prince according to reports was cremated on Friday, mere hours after the completion of his autopsy, and a day after his death on Thursday.
Present was the late singer's sister,Tyka Nelson who bid farewell to her brother before the cremation process started. 
A report via radaronine tells of Prince's body being cremated at First Memorial Waterston Chapel mere hours after the completion of his autopsy. Present along with Tyka, was her son, Prez and her husband, Maurice Phillips who was relegated to the funeral home grounds.
At the time of the autopsy, investigators had declined to speak about what caused the icon's death while also refusing to speak on claims that Prince's death was the result of a drug overdose.
That said, the coroner told that there had been no foul play, and that the icon's death was not the result of suicide, nevertheless no definitive statement was offered as to how Prince came to die.
To boot, toxicology reports won't be available for weeks yet, in essence maintaining the suspense and mystery as to what preceded in the last days and weeks of the artist before his death. Something that perhaps close family and business associates may indeed prefer, while others wonder if the rush to cremate the musician's body portends to a potential cover up?
'He wasn't a junkie' L. Londell McMillan Prince lawyer slams drug rumors
Prince criminal murder probe not ruled out as hunt for rogue doctor begins
Tyka Nelson: 'Prince had no will,' files to be executor of estate
'It's going to kill him' Prince had problem with cocaine, percocet half siblings told
Prince stayed awake for six days prior to death. What was he on?
Prince business affairs chaos: Lawyers scrambling after death
Tyka Nelson not competent to manage Prince music rights says former manager
Prince funeral cost $1645. Ashes taken to secret resting place
Prince drug dealer: 'He spent $40K at a time for Dilaudid and Fentanyl'
Prince: How Jehovah's Witness saved him. The contradiction of a pansexual
Who will inherit Prince's $300m fortune?
During yesterday's funeral, only Prince's family, were allowed to enter the funeral home during service.
Observed walking the grounds was Tyka Nelson's husband, Maurice Phillips as the man was relegated for a strictly private family affair.
Maurice later told that Tyka was 'saying her final goodbye' to her brother and 'holding up as best as she can.'
Offered a family friend: 'Throughout his life and following his Jehovah's Witness faith Prince made it clear to his family that if he ever were to be taken from us he wanted to die with dignity,'
'He had very precise ideas about how he wanted his death to be handled and that didn't involve a huge funeral but a quiet service.
'He wanted it to be kept to the minimum of fuss. Prince was such figure you don't need a funeral to remember him by.
'The world has his music instead. He wanted to simply disappear with no fuss, no drama, no fanfare. It was just his style.
'It could not have been more different to Jackson's service that was full of Hollywood razzmatazz.'
Full statement from Prince's publicist on the artist's cremation and "final storage" pic.twitter.com/ldhayLExkc

— Joshua Hoyos (@JoshuaHoyos) April 24, 2016
Prince's remains have been cremated, and a small service was held https://t.co/z4UR7X6J7p pic.twitter.com/I938K2MF9E

— Los Angeles Times (@latimes) April 23, 2016
Prince is shady enough to probably have had a guest list for his funeral already prepared in his wishes. And I wouldn't be shocked

— FINESSA WILLIAMS (@Pinky_Balboa) April 21, 2016
@NaughtyNiceRob @prince And so quickly, not to be gruesome, but from the morgue to a funeral home in a van with 2 family members?

— The PomPom Girl™ (@ThePomPomGirl) April 23, 2016
Whilst some have come to question the swiftness of Prince's cremation, a report via hollywoodlife sources the the Minnesota Department of Health, there are only a few requirements that need to be met before one can be cremated: The coroner or medical examiner must give authorization, whoever the body was released to must give the OK, and a Disposition Permit is needed.
It will now be several weeks before the world will know what killed Prince. Details from Prince's autopsy exam won't be disclosed until toxicology results come back. In the interim, sales of Prince's records continue to break records, as new estimates post the musician's death bring his estate's value up to $800 million as executives seek to bring the singer's 2000 vaulted songs to market.
The gesture to guard his cache of recordings and keep them off youtube and streaming services comes of comments Prince made to the guardian where he told 'Tell me a musician who's got rich off digital sales. Apple's doing pretty good though, right?'
How the decision to immediately cremate the singer's body and closely guard his music trove will be closely watched in the weeks and months ahead….
Was Prince killed by painkiller addiction, Percocet? A growing statistic of drug mortality in America
Prince to Kim Kardashian: 'Get off the stage bitch, this is America'
Prince autopsy: Will toxicology results reveal opiate addiction?
Tyka Nelson, Prince's musician sister: 'I never asked him for favors'
Did drug overdose kill Prince? Flu stopover was really for opiate heroin fix
Mayte Garcia Prince ex wife: 'My love for him screwed my life'
'Crack cocaine addict' Vanity Prince's ex girlfriend Denise Matthews also died aged 57 this year
Manuela Testolini Prince's ex wife: 'Im not okay'
Prince Rogers Nelson dead: Unresponsive inside elevator at Paisley Park