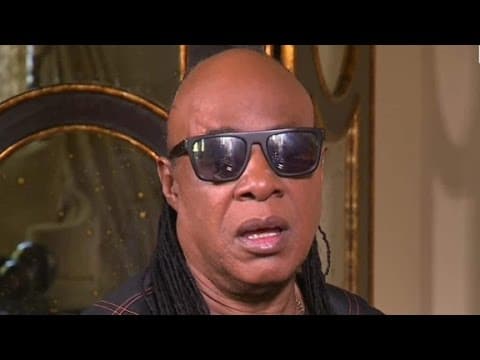 L. Londell McMillan Prince lawyer addresses drug overdose rumors, calling them unfounded, insisting musician lived a clean lifestyle as contradictions persists.
Prince's long term lawyer, L. Londell McMillan has addressed 'rumors' that the late music icon was a junkie, slamming any inference that the musician was a hooked drug user.
In an interview with AP, the attorney insisted that the singer lived a clean and healthy lifestyle, disputing suggestions that he had a drug addiction.
The rebuttal comes in the days since Prince's Paisley Park death, at which the 57 year old singer was found deceased last Thursday morning in an elevator.
While an autopsy was conducted, the coroner said complete results won't be in for weeks. Police meanwhile said there was no indication of suicide.
Claims of Prince capitulating to drug addiction overdose come off the back of the singer's handlers telling that Prince had suffered a drug overdose in the days prior to his death, the result of an opiate overdose to percoset which the singer was purportedly taking for a hip injury that plagued him over the years.
In a phone interview, the one time business manager, L. Londell McMillan told of having spoken to Prince the Sunday before he died, after it was reported that his plane made an emergency landing to deal with a medical emergency involving the singer.
Assuring all was fine, the lawyer told: 'He said he was doing perfect,'
'He said, 'OK, I'll call you soon.'
Prince criminal murder probe not ruled out as hunt for rogue doctor begins
Tyka Nelson: 'Prince had no will,' files to be executor of estate
'It's going to kill him' Prince had problem with cocaine, percocet half siblings told
Prince stayed awake for six days prior to death. What was he on?
Prince business affairs chaos: Lawyers scrambling after death
Tyka Nelson not competent to manage Prince music rights says former manager
Asked about claims that the musician had drug overdosed on his private plane, the lawyer said that while Prince may have been in pain and may have taken medication from time to time, he was 'not on any drugs that would be any cause for concern.'
Reiterated the lawyer: 'People use medication. The question is, are you on meds in a dangerous way?'
McMillan noted that Prince, a vegan, was known for his clean lifestyle.
'Everybody who knows Prince knows he wasn't walking around drugged up,' McMillan said. 'That's foolish. No one ever saw Prince and said, 'He looks high.' . It wasn't what he was about.'
McMillan also said Prince was in great spirits.
Offered the lawyer: 'Prince had an amazing life. He enjoyed life,'
'He had a lot of fun.'
McMillan, whose clients also included Michael Jackson, said he owed his career to Prince. He managed the star amid Prince's battles with his label, Warner Bros. Records. Prince credited him with coming up with the title "The Artist" when he stopped using his name and took on a symbol instead as part of that battle.
Asked whether the entertainer had a will or any other particulars regarding his estate, Londell McMillan declined to 'speculate', offering instead, 'I want to make sure his legacy is respected and protected no matter what role I play'. 
McMillan went on to tell he was shocked and overwhelmed after news of Prince's death.
Offered the lawyer who attended a private memorial service at Paisley Park on Saturday: 'It was a very loving and special, solemn and very appreciative,'
'I think he would have been proud of how we celebrated his life.'
Prince funeral cost $1645. Ashes taken to secret resting place
Why was Prince cremated hours after autopsy?
Prince drug dealer: 'He spent $40K at a time for Dilaudid and Fentanyl'
Prince: How Jehovah's Witness saved him. The contradiction of a pansexual
Who will inherit Prince's $300m fortune?
Was Prince killed by painkiller addiction, Percocet? A growing statistic of drug mortality in America
Prince to Kim Kardashian: 'Get off the stage bitch, this is America'
Prince autopsy: Will toxicology results reveal opiate addiction?
Tyka Nelson, Prince's musician sister: 'I never asked him for favors'
Did drug overdose kill Prince? Flu stopover was really for opiate heroin fix
Mayte Garcia Prince ex wife: 'My love for him screwed my life'
'Crack cocaine addict' Vanity Prince's ex girlfriend Denise Matthews also died aged 57 this year
Manuela Testolini Prince's ex wife: 'Im not okay'
Prince Rogers Nelson dead: Unresponsive inside elevator at Paisley Park