Prince cocaine percocet half siblings allegations: How credible are claims by attorney Michael Padden that the musician was hooked on pain killers and coke?
Prince's two deceased half siblings, Lorna Nelson and Duane Nelson had reportedly told a decade ago that the musician had a problem with Percocet and cocaine.
A report via the Star Tribune quotes long term lawyer to the siblings, Michael Padden saying, 'Both were really concerned it would end his life prematurely,' after the attorney came to be questioned by police who have now sought to determine what role pain killers may have led to the musician's untimely death.
The police investigation comes as detectives refuse to rule out criminal homicide charges over Prince's death as they probe doctors who may have supplied him with drugs.
In an ominous report, Padden claims Prince's half-brother Duane Nelson, who sometimes worked on the security staff at Paisley Park, telling Padden who he had retained as his legal counsel that Prince paid 'straw buyers' to obtain prescriptions that he then gave to Prince.
Prince's sister Lorna, who died in 2006 at age 63, according to the lawyer later corroborated what Duane Nelson told him.
'I guess anything's possible, but all I can tell you is that his sister independently corroborated every single thing Duane said to me,' Padden said. 'It wasn't like I was proactive seeking information.'
The revelations come in spite of Prince having had what Padden concedes a rocky relationship with his half brother, Duane, which at one point led to the singer seeking a restraining order against him.
Padden said half sibling, Duane filed 'four or five' lawsuits against Prince and Paisley Park over the years.
In one lawsuit, Padden represented Prince's half sibling, Duane Nelson Prince after firing the brother.
That said, an earlier report, quoted Twin Cities limo driver Robbie Paster, Prince's valet and personal assistant from 1984 to 1992, as saying, 'I never knew of any opiate or cocaine problem. There's no way you can do both of those and be as driven as he was. I never saw it.'
'He wasn't a junkie' L. Londell McMillan Prince lawyer slams drug rumors
Prince criminal murder probe not ruled out as hunt for rogue doctor begins
Tyka Nelson: 'Prince had no will,' files to be executor of estate
Prince stayed awake for six days prior to death. What was he on?
Prince business affairs chaos: Lawyers scrambling after death
Tyka Nelson not competent to manage Prince music rights says former manager
Prince funeral cost $1645. Ashes taken to secret resting place
Why was Prince cremated hours after autopsy?
Prince drug dealer: 'He spent $40K at a time for Dilaudid and Fentanyl'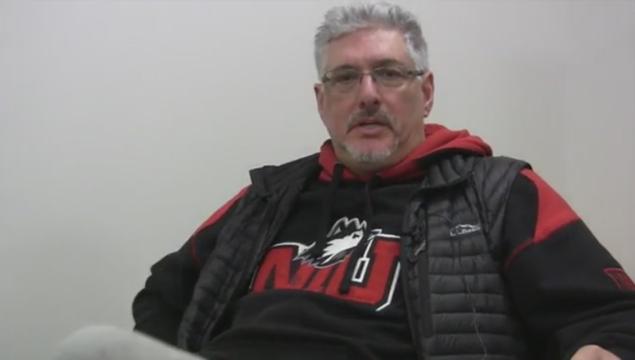 While authorities have yet to corroborate whether Prince may have systematically abused prescription drugs and other possible narcotics, the latest revelations dovetail with reports over the weekend in which Prince had an alleged Doctor D drug dealer on staff whom the musician would bulk order up to $40K worth of opiates, Dilaudid and Fentanyl, every six months over the course of 25 years ending in 2008.
The unnamed Los Angeles physician also told of his belief that the musician swapped him out for a new 'drug dealer' upon making Minneapolis his central residence.
That report coincided with similarities to music legend, Michael Jackson fatally overdosing on an endless supply of illicit pain killers at the hands of then private physician/in house drug dealer, Dr Conrad Murray.
Similarly disconcerting were reports that Prince had been seen nervously pacing back and forth and appearing pale and 'wired' as he went no less than 4 times to a local Walgreen pharmacy to 'pick up' prescriptions. This after having suffered a major drug overdose Friday week ago while en route in his private plane to a performance, that saw him rushed in an emergency to a hospital.
Handlers to the musician later conceded that Prince had overdosed on Percocet.
The latest revelations also bring into question reports that Prince according to his brother in law, Maurice Phillips had been up a staggering 6 days in a row before being found dead last Thursday morning at his Paisley Park estate in an elevator.
Authorities have yet to determine the cause of the musician's death after performing an autopsy a day after his death. Of question was the singer's sister, Tyka Nelson's decision to have the musician's body immediately cremated mere hours after his post mortem. A course of action many have come to question.
Prince: How Jehovah's Witness saved him. The contradiction of a pansexual
Who will inherit Prince's $300m fortune?
Was Prince killed by painkiller addiction, Percocet? A growing statistic of drug mortality in America
Prince to Kim Kardashian: 'Get off the stage bitch, this is America'
Prince autopsy: Will toxicology results reveal opiate addiction?
Tyka Nelson, Prince's musician sister: 'I never asked him for favors'
Did drug overdose kill Prince? Flu stopover was really for opiate heroin fix
Mayte Garcia Prince ex wife: 'My love for him screwed my life'
'Crack cocaine addict' Vanity Prince's ex girlfriend Denise Matthews also died aged 57 this year
Manuela Testolini Prince's ex wife: 'Im not okay'
Prince Rogers Nelson dead: Unresponsive inside elevator at Paisley Park