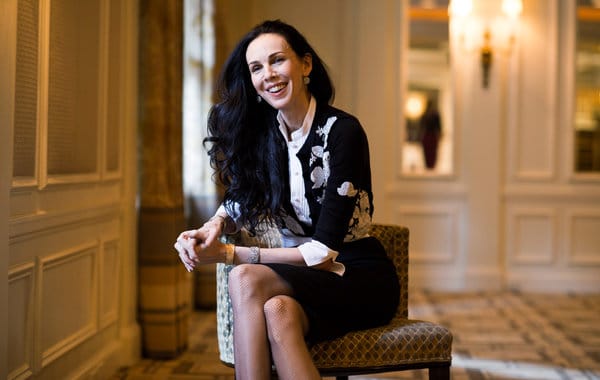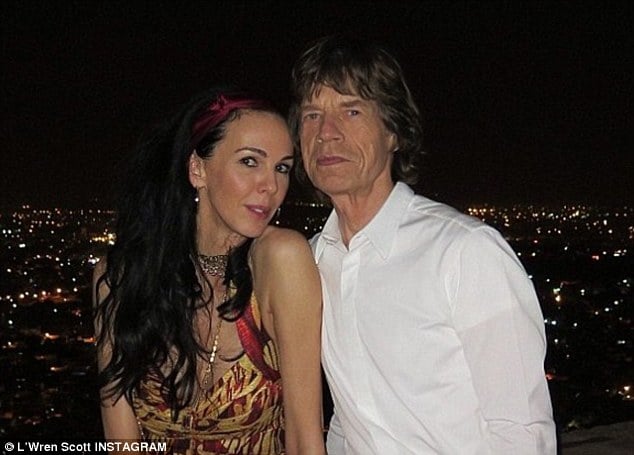 Mick Jagger is keeping an extremely close vigil as to who gets to attend today's L'Wren Scott funeral which is to be held at Hollywood Forever Cemetery, Los Angeles, California.
So adamant has the rocker become about who gets to be invited to the funeral he has mandated that the whole cemetery be under entire lockdown with guests arriving by car to tents set up literally by the designer's gravesite.
The burial is said to provide closure for Mick Jagger, 70, who has hunkered down with family at the Four Seasons Hotel as he struggles with Scott's surprise death and suggestions that he may have pulled the plug on Scott either emotionally, professionally or financially…
Told a source via hollywoodlife: 'L'Wren's funeral services are taking place this morning at the famed Hollywood Forever Cemetery. All the cars entering are getting checked by security and the trunks are be searched. The main gates are closed and only certain cars are bring allowed onto the premises. The services are set to begin at 10am.'
'Security is super tight at L'Wren's services. About sixty to seventy guests are expected.'
At present it is not known whether L'Wren Scott's sister, Jan Shane, 53 has been offered a birth at the funeral after she took to the presses last week where she challenged her sister's life style and keeping residence with Mick Jagger. She had requested that L'Wren Scott be buried by her adoptive parents, a mandate that Mick Jagger has rebuffed with the blessing of L'Wren Scott's brother Randall Bambrough who of late oversaw his sister's affairs. Until that is he didn't….
Did Mick Jagger get away with L'Wren Scott's murder?
L'Wren Scott sister Jan Shane accuses Mick Jagger of fake funeral. 
Mick Jagger inherits L'Wren Scott's will. What will he do with $9 million? 
How L'Wren Scott's suicide was predicted just days before.
L'Wren Scott's celebrity friends ditched her. 
L'Wren Scott frantically texted her celebrity friends before suicide 
L'Wren Scott funeral bitter feud. Where will she buried? 
L'Wren Scott deceived Mick Jagger. I'm not your money machine 
Mick Jagger health fears as singer under round the clock surveillance.
L'Wren Scott killed herself two days before she was to publicly shut her line. 
Why didn't Mick Jagger pay off L'Wren Scott's debts? 
Mick Jagger speaks on L'Wren Scott's death: I'm struggling to understand 
L'Wren Scott housekeeper, Lupe Montufar: Mick cheated on her but she kept quiet. 
Did Mick Jagger cheating on L'wren Scott cause her suicide? 
L'Wren Scott depression: harmed herself only a few weeks ago. 
L'Wren Scott instagram: fake glam life despite $6 million debts. 
L'Wren Scott owed $6 million and could no longer paid employees wages 
Why was L'Wren Scott's assistant called moments before her suicide? 
L'Wren Scott suicide. Business woes to blame? 
L'Wren Scott dead. Suicide? Troubles with Mick Jagger?