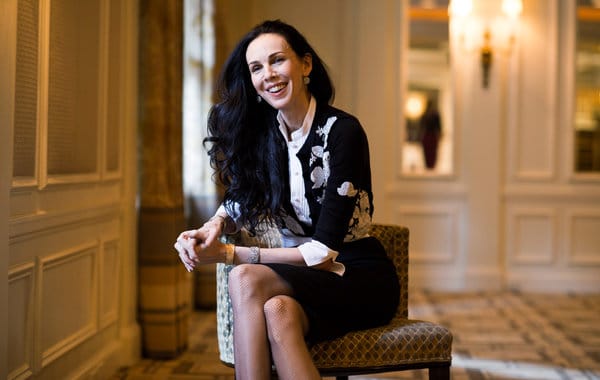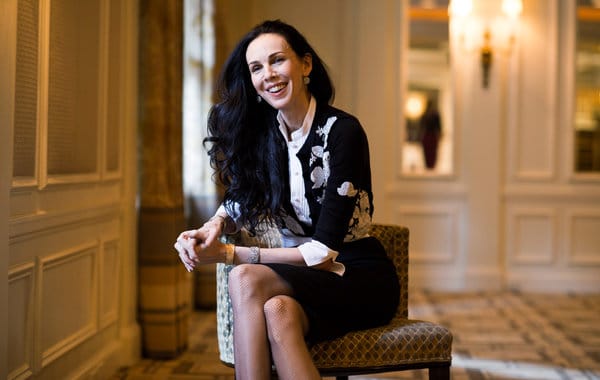 Did L'Wren Scott come to kill herself after being spurned by her supposed A list clientele and celebrity friends who made little effort to assist her in the weeks and months preceding her culminating suicide?
According to the The New York Post's gossip columnist Cindy Adams the above may be a legitimate reckoning as L'Wren Scott who was seen as a C lister was side stepped as her business concerns yielded increasingly disparaging sales and debt reports.
'Her stylist friends, fashion friends, p.r. friends, critic friends all say they knew she was hemorrhaging financially. Nobody helped,' 
Offers the report which has since sent mouths wagging: 'Professionally, her fashions were not Armani, Chanel, Oscar or Carolina. Personally, this rear end of Mick's chorus line was not piercing his steel ring of daughters. Financially, she was a drain. Romantically, he was drained. As Mick Jagger's go-to, she couldn't survive in that rarefied air.
Savvy financially, Mick knows where every farthing of Rolling Stones money goes. He had to know her business was $2.1 mil in the hole by 2009; 2010 it was $3.6; in 2012 — $5.89 million; this year over $7 million.
He had expertise and wherewithal to help. Even if only to advise that her cost-benefit ratio was not favorable so, as have others, she should stop designing.
Then the question was, and do what? She wasn't 22. Couldn't take a startup job. She wasn't anonymous. Couldn't take a simple job. Her world was VIP/celebrity. Couldn't retire into marriage. He wasn't offering.
Came his Australian tour. He was wrapped up in it. He didn't insist she accompany him.
It's understood that L'Wren Scott frantically texted ahead of her suicide to her celebrity friends, few of whom it is thought ever got back to the designer who would in deep remorse choose to kill herself the following morning.
Did Mick Jagger get away with L'Wren Scott's murder?
L'Wren Scott sister Jan Shane accuses Mick Jagger of fake funeral. 
Mick Jagger inherits L'Wren Scott's will. What will he do with $9 million? 
How L'Wren Scott's suicide was predicted just days before. 
L'Wren Scott frantically texted her celebrity friends before suicide 
L'Wren Scott funeral bitter feud. Where will she buried? 
L'Wren Scott deceived Mick Jagger. I'm not your money machine 
Mick Jagger health fears as singer under round the clock surveillance.
L'Wren Scott killed herself two days before she was to publicly shut her line. 
Why didn't Mick Jagger pay off L'Wren Scott's debts? 
Mick Jagger speaks on L'Wren Scott's death: I'm struggling to understand 
L'Wren Scott housekeeper, Lupe Montufar: Mick cheated on her but she kept quiet. 
Did Mick Jagger cheating on L'wren Scott cause her suicide? 
L'Wren Scott depression: harmed herself only a few weeks ago. 
L'Wren Scott instagram: fake glam life despite $6 million debts. 
L'Wren Scott owed $6 million and could no longer paid employees wages 
Why was L'Wren Scott's assistant called moments before her suicide? 
L'Wren Scott suicide. Business woes to blame? 
L'Wren Scott dead. Suicide? Troubles with Mick Jagger?