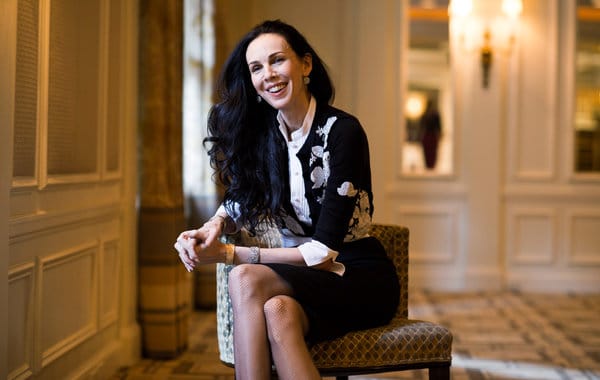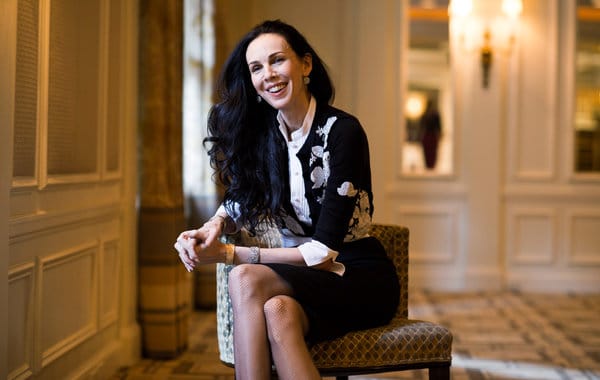 It seems a case of being found out may have compounded on the fragile temperament of uber perfectionist, L'Wren Scott who killed herself this Monday two days before she was to publicly announce that she was shutting her line.
The insider admission comes via the nytimes's veteran style writer, Cathy Horn who had a long term relationship with the designer.
Did Mick Jagger get away with L'Wren Scott's murder?
L'Wren Scott sister Jan Shane accuses Mick Jagger of fake funeral. 
Mick Jagger inherits L'Wren Scott's will. What will he do with $9 million? 
L'Wren Scott's celebrity friends ditched her. 
How L'Wren Scott's suicide was predicted just days before. 
L'Wren Scott frantically texted her celebrity friends before suicide 
L'Wren Scott funeral bitter feud. Where will she buried? 
L'Wren Scott deceived Mick Jagger. I'm not your money machine 
Mick Jagger health fears as singer under round the clock surveillance. 
Why didn't Mick Jagger pay off L'Wren Scott's debts? 
Mick Jagger speaks on L'Wren Scott's death: I'm struggling to understand 
L'Wren Scott housekeeper, Lupe Montufar: Mick cheated on her but she kept quiet. 
Did Mick Jagger cheating on L'wren Scott cause her suicide? 
L'Wren Scott depression: harmed herself only a few weeks ago. 
L'Wren Scott instagram: fake glam life despite $6 million debts. 
L'Wren Scott owed $6 million and could no longer paid employees wages 
Why was L'Wren Scott's assistant called moments before her suicide? 
L'Wren Scott suicide. Business woes to blame? 
L'Wren Scott dead. Suicide? Troubles with Mick Jagger? 
Writes Horn:  I learned since her death that she was planning to close her business, with an announcement on Wednesday. Still, as painful as the decision must have been for her, I wouldn't draw any conclusions from it about her state of mind. Nor should any credence be given to reports of a breakup with Mick. It's rubbish.
The writer admits that she could see that the designer's fashion 'old world' fashion line although a cult favorite amongst various high profile celebrities might not necessarily translate into wider commercial success and even confides to having advised her friend in the past to take a load off and tend to her health which by then was beginning to show signs of wear after long hours of work and the strains of keeping it together and meeting the stringent demands of making a line work in the real world, aside from celebrity photo ops.
Advises Horn: Like many small designers, she had problems managing her business: cash flow, finding the right managers, getting her goods out of Italian factories on schedule. Two years ago, our friendship was tested when, after hearing her troubles, I told her she should give herself a time limit to resolve matters or get out. Putting her health in jeopardy because of stress was not worth it, I told her.
Then again who could blame Scott, who by now had known nothing but success, as a fashion model, muse, celebrity stylist, the leading lady of one of the most sought after bachelors in the world and leading the glamorous life of so many aspiring starlets.
Yet that in the end is where the designer may have faulted. In an effort to keep up with her 'pr resume/look' and the stark reality that she was way over her head (LS Fashion LTD was deep in debt and unable to pay her suppliers and even employees now) Scott was determined to make it all work. Even if it would kill her, as a matter of expression.
Yes the designer may have been tempted to ask her rich famous boyfriend, Mick Jagger for financial assistance but according to those who knew the designer she was too embarrassed (do souls like Miss Scott's still exist?) and didn't want to be seen in such a way by Jagger.
Then again there are others who wonder if she had indeed asked Jagger who may have said no. It is by now solid understanding that the rock legend worth $300M can be less than generous with his money. Then again why should anyone necessarily expect to be bailed out to such extents just because one is romantically involved?
In the end what may have sent the designer over the edge wasn't so much the lack of love from Jagger and his purported dalliances with other women and his lack of marriage proposal (one would expect after 13 years the designer would have acclimated to her boyfriend's stance on such matters and called it quits long ago if it was really bothering her) but the difference of how she lived her life in public and how she felt privately about herself.
To the outside world L'Wren Scott may have been a major success, but in a culture that so often defines success by financial acumen, resolving the deep divide between her commercial realities and that of her namesake were just too much on the eve of such sad news. That only got horrifically much more sadder…
above image found here