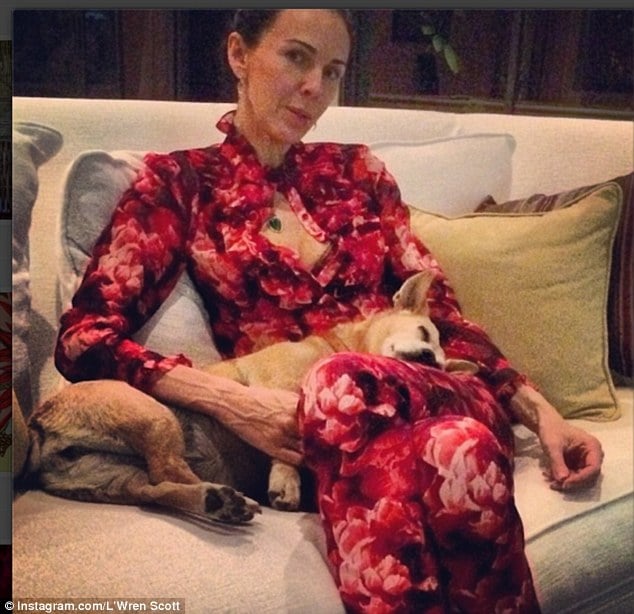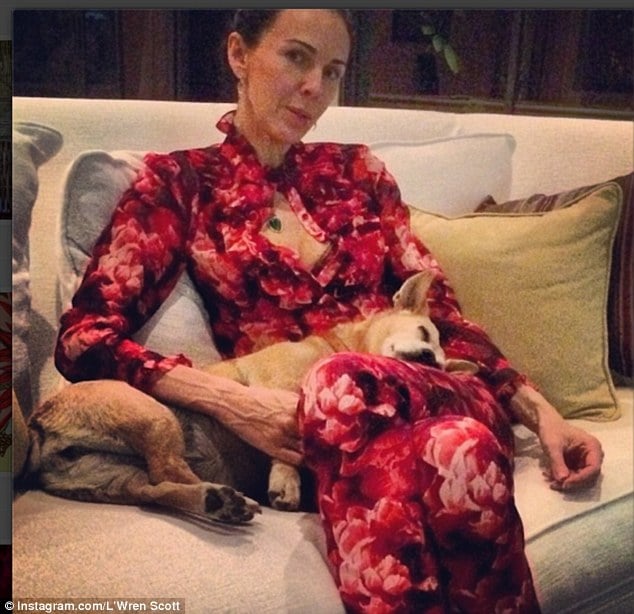 In a disturbing report, it is been said that the late L'Wren Scott was so disheveled and distraught that she attempted to reach out to a variety of her celebrity friends on the evening prior to her suicide.
Whom she necessarily texted and for what reason exactly has not been disclosed but the fact that the designer had chosen to reach out to some of her closest allies whilst her long term boyfriend (Mick Jagger, whom may or may not have split with her) was overseas speaks volumes.
The fact that the designer despite her access to so called celebrity friends chose to commit suicide also portends to the lack of sustenance between the designer and the 'celebrity' friends who may or may not have made themselves available for the designer who was visibly discombobulated that she felt compelled to reach out to her celebrity friends. Whom it seems offered very little in terms of response or encouragement before the designer decided to throw it all away.
The UK's dailymail adds that some of the designer's friends did get back to her, passing by for an impromptu dinner party later that evening at her home.
Attending the dinner party was L'Wren Scott's assistant Brittany Penebre – who found her body on Monday at 10.03am after receiving a text saying 'Come over' – and others in her apartment block, including a hedge fund manager and a lawyer.
It is understood that the designer was set to publicly close shop two days prior to her suicide as her finances were been battered. Other media outlets are now proposing that was not the case at all, but one is inclined to wonder if a hastened dinner party may have been organized in the hopes of securing extra funds in which to shore up her designer business which by now had price boxed itself out of most consumer's price point.
Did Mick Jagger get away with L'Wren Scott's murder?
L'Wren Scott sister Jan Shane accuses Mick Jagger of fake funeral. 
Mick Jagger inherits L'Wren Scott's will. What will he do with $9 million? 
L'Wren Scott's celebrity friends ditched her. 
How L'Wren Scott's suicide was predicted just days before. 
L'Wren Scott funeral bitter feud. Where will she buried? 
L'Wren Scott deceived Mick Jagger. I'm not your money machine 
Mick Jagger health fears as singer under round the clock surveillance.
L'Wren Scott killed herself two days before she was to publicly shut her line. 
Why didn't Mick Jagger pay off L'Wren Scott's debts? 
Mick Jagger speaks on L'Wren Scott's death: I'm struggling to understand 
L'Wren Scott housekeeper, Lupe Montufar: Mick cheated on her but she kept quiet. 
Did Mick Jagger cheating on L'wren Scott cause her suicide? 
L'Wren Scott depression: harmed herself only a few weeks ago. 
L'Wren Scott instagram: fake glam life despite $6 million debts. 
L'Wren Scott owed $6 million and could no longer paid employees wages 
Why was L'Wren Scott's assistant called moments before her suicide? 
L'Wren Scott suicide. Business woes to blame? 
L'Wren Scott dead. Suicide? Troubles with Mick Jagger?