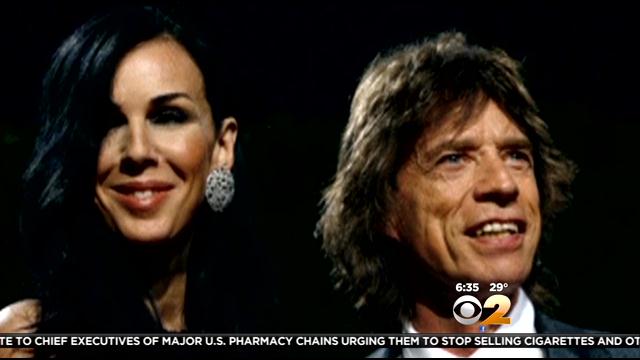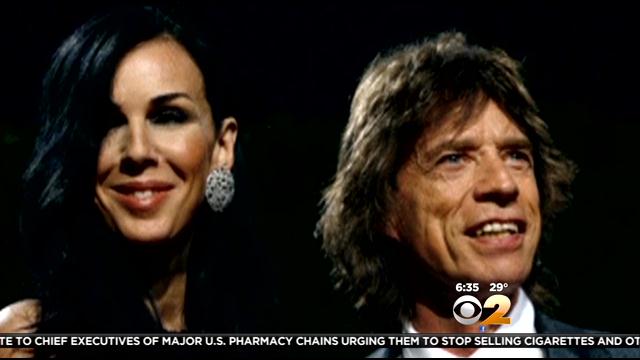 It is being revealed that great sources of strain lay between the late W'ren Scott and her rock idol boyfriend, Mick Jagger after Jagger came to find out that the fallen designer was misleading his good will.
In an effort to assist the beleaguered designer, Mick Jagger paid off the balance of the designer's outstanding $3 million mortgage, thus giving her a lifeline whilst her business floundered.'
Yet rather than sorting out the business and perhaps choosing to rein in operations, the designer took to taking out loans against her newly paid off abode, something that the singer had not mandated when he agreed to ease her financial burdens.
Did Mick Jagger get away with L'Wren Scott's murder?
L'Wren Scott sister Jan Shane accuses Mick Jagger of fake funeral. 
Mick Jagger inherits L'Wren Scott's will. What will he do with $9 million? 
L'Wren Scott's celebrity friends ditched her. 
How L'Wren Scott's suicide was predicted just days before. 
L'Wren Scott frantically texted her celebrity friends before suicide 
L'Wren Scott funeral bitter feud. Where will she buried? 
Mick Jagger health fears as singer under round the clock surveillance.
L'Wren Scott killed herself two days before she was to publicly shut her line. 
Why didn't Mick Jagger pay off L'Wren Scott's debts? 
Mick Jagger speaks on L'Wren Scott's death: I'm struggling to understand 
L'Wren Scott housekeeper, Lupe Montufar: Mick cheated on her but she kept quiet. 
Did Mick Jagger cheating on L'wren Scott cause her suicide? 
L'Wren Scott depression: harmed herself only a few weeks ago. 
L'Wren Scott instagram: fake glam life despite $6 million debts. 
L'Wren Scott owed $6 million and could no longer paid employees wages 
Why was L'Wren Scott's assistant called moments before her suicide? 
L'Wren Scott suicide. Business woes to blame? 
L'Wren Scott dead. Suicide? Troubles with Mick Jagger?
Told the singer last February when he found out that Scott had hoodwinked him and used his good will to take out more loans: 'There is no bottomless pit of money.'
The singer who has asked for his lover's body to be flown from New York to Los Angeles, ploughed huge sums into his girlfriend's company, as did other investors, including Tommy Hilfiger. And as Scott's spokesman denied her firm was  in trouble. Nevertheless it was becoming even apparent not to just Jagger but others who had concealed L'Wren Scott to seek other alternatives.
Whilst Scott's camp has claimed the misleading had had no effect on their relationship, Phillip Bloch, the stylist who befriended Scott, 49, when both started out as models in Paris, claimed: 'Everyone knew the relationship was in trouble. Her spending could be reckless. There were massive rows.'
Which could possibly affirm that the pair were either already over or at least on hiatus given recent strains over money.
Another friend added: 'There was a massive argument last year when Mick learned she had secretly borrowed against the flat. 
'He bailed her out but she was going round saying he had told her, "Call me when you sort out your mess".'
Jagger's spokesman insisted he had never said this.
Records show the flat was purchased by a holding company, Scottland Management, in April 2010 for $5.6 million – a sum paid by Jagger.
But Scott secretly took out a $1.25  million loan in February 2012 to prop up her ailing business, using the three-bedroom property as security.
When she finally confessed about the loan to Jagger in February last year, the couple had an argument. A source said: 'He bailed her out again – of course he did, he is worth £200  million. He set her up in business to begin with. It is fair to say there was an element of frustration but it wasn't a lot of money to him.'
A source added: 'When they first got together the relationship was very much reciprocal – L'Wren introduced him to Madonna for example – but it became all one way.'