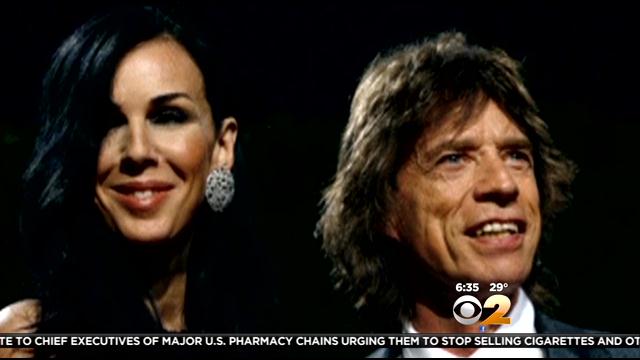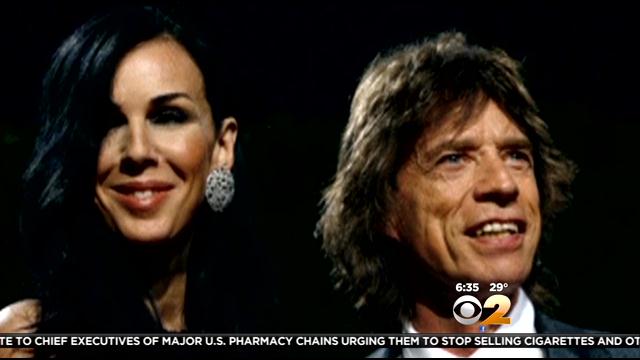 Since news of the death of Mick Jagger's long term girlfriend, noted designer, L'Wren Scott, questions have been asked why the financially well heeled rock legend failed to take on the designer's financial setbacks.
According to AP, 'accounts filed by LS Fashion Ltd. in London show the company run by the girlfriend of Mick Jagger had liabilities that exceeded assets by 4.24 million euros ($5.9 million) as of Dec. 31, 2012. The company's long and short-term debts totaled 6.75 million euros against assets, capital and reserves of 2.51 million euros, according to the accounts, which were filed in October.'
Then there is the presumption that Scott was simply too embarrassed to ask Jagger for any money as well as wishing not to present herself as being needy and vulnerable (even to the one person she ought to). Preferring to maintain the credo of effortless perfection that she had in recent years been able to have many believe of her.
Told a source via the UK's dailymail: 'Everyone was very much left wondering why she didn't ask Mick for help. But she didn't. Things were left a long time and she spent the past few months struggling to pay the vast amount of her out goings. It was a tragic situation and she kept it from everyone. Her staff expected the company to go under and her fabric suppliers and tailors were close to ending their working relationship. The bills just weren't getting paid.'
Did Mick Jagger get away with L'Wren Scott's murder?
L'Wren Scott sister Jan Shane accuses Mick Jagger of fake funeral. 
Mick Jagger inherits L'Wren Scott's will. What will he do with $9 million? 
L'Wren Scott frantically texted her celebrity friends before suicide 
L'Wren Scott funeral bitter feud. Where will she buried? 
L'Wren Scott deceived Mick Jagger. I'm not your money machine 
L'Wren Scott killed herself two days before she was to publicly shut her line. 
Mick Jagger health fears as singer under round the clock surveillance. 
Mick Jagger speaks on L'Wren Scott's death: I'm struggling to understand 
L'Wren Scott housekeeper, Lupe Montufar: Mick cheated on her but she kept quiet. 
Did Mick Jagger cheating on L'wren Scott cause her suicide? 
L'Wren Scott depression: harmed herself only a few weeks ago. 
L'Wren Scott instagram: fake glam life despite $6 million debts. 
L'Wren Scott owed $6 million and could no longer paid employees wages 
Why was L'Wren Scott's assistant called moments before her suicide? 
L'Wren Scott suicide. Business woes to blame? 
L'Wren Scott dead. Suicide? Troubles with Mick Jagger? 
Yet more legitimate reasons come forth when the nydailynews sets to interviewing L'Wren's former housekeeper Lupe Montufar who worked for the designer from 1993 to 2009.
Offers Montufar: 'She would tell me she wanted to get married and have a family, but she didn't want to get her hopes up or say it out loud to Mick. She didn't want to pressure him" and "She sacrificed a lot to be with him. A few years ago, she thought she'd be with him forever and have a family.'
And, perhaps not unsurprisingly, 'She knew there were other women, but she accepted it to be with him.'
Had Scott endured so much that by now she had trained herself to keep it to herself her inner most needs for fear of unsettling one of the greatest bachelors on the planet whom she hoped to eventually make her husband? But if it hadn't come after 13 years why would it come now at all?
Of course there could also be another reason why Scott declined to reach out to Jagger for help, perhaps things between the pair had gotten shaky and were on edgy turf of late, perhaps the designer had spoken out of line about the rock legend's propensity to see other women.
Then again it could very well be that the designer did in fact ask Jagger and he had simply chosen to say no or call into question if she was only involved with him for the sake of his wealth, a sentiment that one would imagine highly unlikely after so many years together.
Yet that said, L'Wren Scott was probably well versed in the past experiences of Mick Jagger's previous love relationships and probably hoped to avoid similar pitfalls.
The rock legend to be sure has had less than stellar partings with other meaningful loves in his life where he would leave the 'jilted' woman pittance, especially in relation to his net worth.
Chrissie Shrimpton, the younger sister of Sixties supermodel Jean, whom Jagger met when he was 19 and a student at the London School of Economics would in the end get nothing when Jagger mercilessly dumped her for Marianne Faithful, who in turn would end up on skidrow after dumping her as well.
Then there was the Nicaraguan-born Bianca Perez-Mora Macias, whom he married in 1971, which almost didn't come to be because of a surprise prenup agreement the singer made Bianca sign. They would essentially dissolve their marriage a year later but would stay together for the sake of their daughter Jade, until Bianca filed for divorce in 2009 unable to tolerate Mick Jagger cheating. Somehow Jagger only got away with only having to leave Bianca with £ 1 million pounds.
By then the singer was already onto supermodel Jerry Hall whom only got the singer to agree to marrying her after she bore him two children. By their fourth child, the supermodel could also not handle her leading man's cheating ways and had given him his marching orders.
Jerry Hall's rumored settlement of £4.5 million made her the first Jagger ex to describe him as 'very, very generous'.
Well trodden information that L'Wren Scott would have been very aware of…