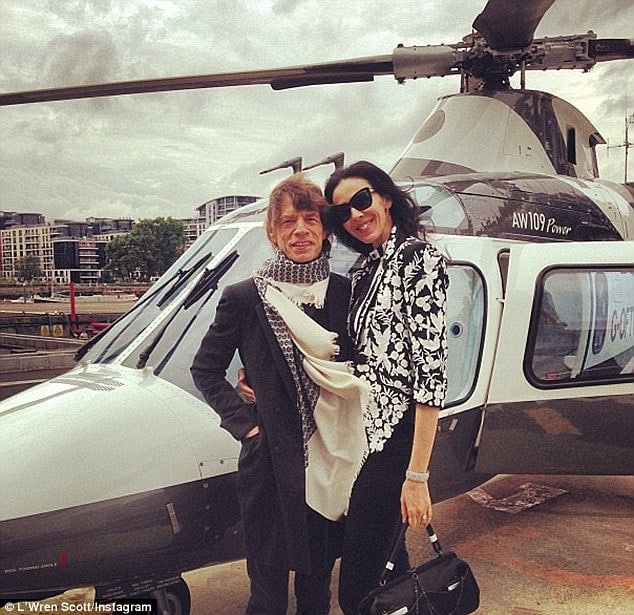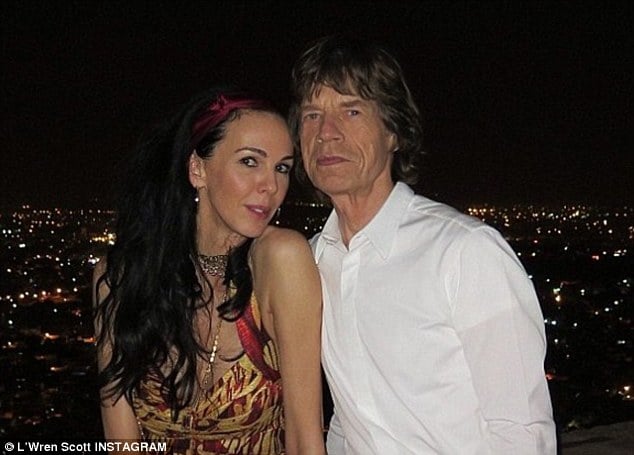 Mick Jagger has finally spoken and issued a statement as per regards the death of his long term partner of 13 years, L'Wren Scott:
'I am still struggling to understand how my lover and best friend could end her life in this tragic way,' the Rolling Stones frontman wrote on his website on Tuesday in a post titled 'L'Wren.'
'We spent many wonderful years together and had made a great life for ourselves.
'She had great presence and her talent was much admired, not least by me.
'I have been touched by the tributes that people have paid to her, and also the personal messages of support that I have received.
'I will never forget her.'
The note issued on the rock legend's site comes 24 hours after news of L'Wren Scott's death.
Did Mick Jagger get away with L'Wren Scott's murder?
L'Wren Scott sister Jan Shane accuses Mick Jagger of fake funeral. 
Mick Jagger inherits L'Wren Scott's will. What will he do with $9 million? 
L'Wren Scott frantically texted her celebrity friends before suicide 
L'Wren Scott funeral bitter feud. Where will she buried? 
L'Wren Scott deceived Mick Jagger. I'm not your money machine 
L'Wren Scott killed herself two days before she was to publicly shut her line. 
Mick Jagger health fears as singer under round the clock surveillance. 
Mick Jagger speaks on L'Wren Scott's death: I'm struggling to understand 
L'Wren Scott housekeeper, Lupe Montufar: Mick cheated on her but she kept quiet. 
Did Mick Jagger cheating on L'wren Scott cause her suicide? 
L'Wren Scott depression: harmed herself only a few weeks ago. 
L'Wren Scott instagram: fake glam life despite $6 million debts. 
L'Wren Scott owed $6 million and could no longer paid employees wages 
Why was L'Wren Scott's assistant called moments before her suicide? 
L'Wren Scott suicide. Business woes to blame? 
L'Wren Scott dead. Suicide? Troubles with Mick Jagger? 
The statement comes at a time as the press have taken to devouring the rock idol's relationship with the late designer with some outlets contemplating that the two had ceased being an item lately whilst others considered that although in love, L'Wren Scott was forced to bite her tongue and play second fiddle to Mick Jagger's fancy as he took on a less than 'traditional view on relationships.'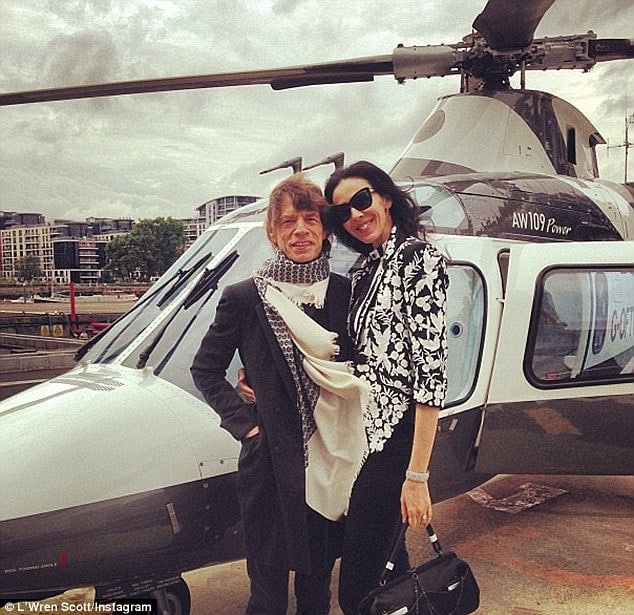 Told the Rolling Stones front man in a revealing interview in 2010 with the nyt's:
Jagger described his relationship with L'Wren as "kind of dating," adding, "I don't really subscribe to a completely normal view of what relationships should be." He went on with a real stinger, "To be honest, I don't really think much of marriage. I'm not saying it's not a wonderful thing and people shouldn't do it, but it's not for me. And not for quite a few other people too, it would appear. I just think it's perhaps not quite what it's cracked up to be. I know it's an elaborate fantasy."
It is  believed in the end, playing the perfect hostess who never got to be married or have children and subsequently find herself a commercial failure was far too much for the talented designer to absorb.
It is not the first time the designer is said to have come to self harm, earlier reports tell that the designer had only recent weeks ago had subjected herself to harm as things were beginning to fall apart. It seems this time she was unable to hold on, unable to confide in Mick Jagger or could we dare wonder had the rock legend had become so indefatigable that he naively no longer saw how his status, and his views may have come to unwittingly disarm his long term love.