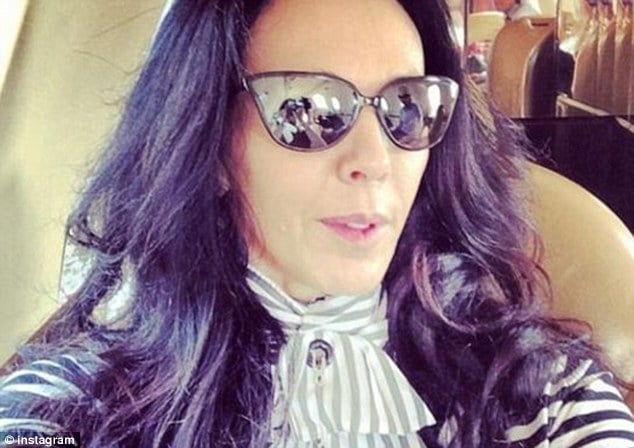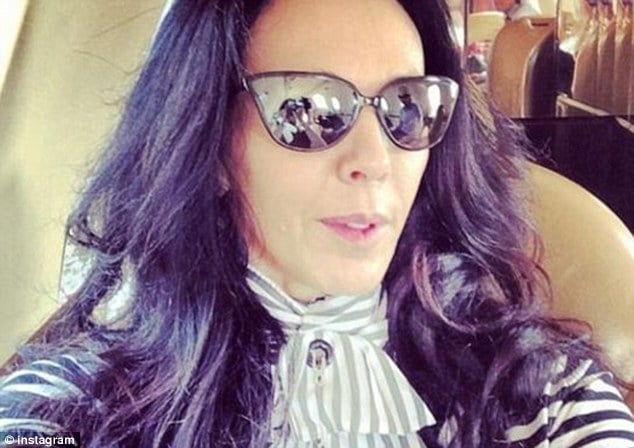 Tensions have arisen as to where L'Wren Scott is to be buried as a bitter dispute is beginning to emerge between that of Mick Jagger, the late designer's long term boyfriend and that of Scott's devout Mormon sister, Jan.
According to Jan Shane, 53, Scott's body ought to be returned to the family plot to lay beneath a granite memorial alongside her mother and father.
The gravestone – believed to have been paid for by the family – is at the Ben Lomond Cemetery, five miles from the family home in Utah. It marks where L'Wren's adoptive parents Ivan and Lula Bambrough are buried in the shadow of the Wasatch Mountains. L'Wren's name is etched on the back of the headstone along with those of her siblings.
Nevertheless plans are under way to fly Scott's body from New York to Los Angeles where Jagger is currently staying in a $2500 a night hotel.
Told Jan via the UK's dailymail: 'No one has told me anything about a funeral.  I've not had a single call from anyone in the Jagger camp. I'm beside myself.
'Are they going to make it so secret that her own family is banned from attending?'
Did Mick Jagger get away with L'Wren Scott's murder?
L'Wren Scott sister Jan Shane accuses Mick Jagger of fake funeral. 
Mick Jagger inherits L'Wren Scott's will. What will he do with $9 million? 
L'Wren Scott's celebrity friends ditched her. 
How L'Wren Scott's suicide was predicted just days before. 
L'Wren Scott frantically texted her celebrity friends before suicide 
L'Wren Scott deceived Mick Jagger. I'm not your money machine 
Mick Jagger health fears as singer under round the clock surveillance.
L'Wren Scott killed herself two days before she was to publicly shut her line. 
Why didn't Mick Jagger pay off L'Wren Scott's debts? 
Mick Jagger speaks on L'Wren Scott's death: I'm struggling to understand 
L'Wren Scott housekeeper, Lupe Montufar: Mick cheated on her but she kept quiet. 
Did Mick Jagger cheating on L'wren Scott cause her suicide? 
L'Wren Scott depression: harmed herself only a few weeks ago. 
L'Wren Scott instagram: fake glam life despite $6 million debts. 
L'Wren Scott owed $6 million and could no longer paid employees wages 
Why was L'Wren Scott's assistant called moments before her suicide? 
L'Wren Scott suicide. Business woes to blame? 
L'Wren Scott dead. Suicide? Troubles with Mick Jagger?
A source close to Jagger insisted that the funeral will be held in Los Angeles with the full agreement of L'Wren's brother Randall, who is in close contact with Jagger. It is not understood whether Randall maintains ties with his sister Jan and why that might or might not be the case.
Randall is understood to have acted as Scott's financial adviser in recent months and who had been trying to help his sister sort out her debts.
Randall is said to be 'disgusted' that Jan spoke to media last week, during which she claimed her sister envied her 'simple' lifestyle in Utah, and that  she had been unhappy with her jet-set life.
Jan said: 'L'Wren would have wanted to come home. It's the family plot.
'It is where we thought we would rest together for eternity.'
The nydailynews reports that only a select group of people close to the late designer will attend the funeral, likely to be held in California on Monday or Tuesday.
Jagger's daughter Karis was spotted looking at plots at four different memorial parks.