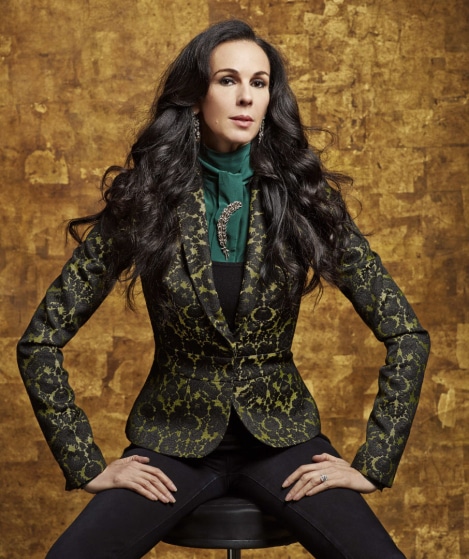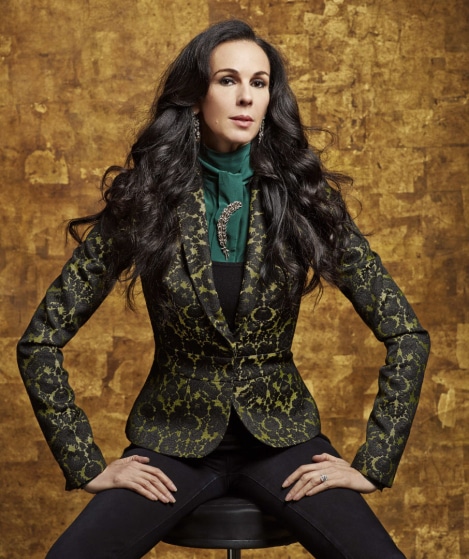 In trying to understand what may have led to L'Wren Scott's suicide today rumors are beginning to spill that the recently converted fashion designer may have been experiencing business woes that may have led to the much ballyhooed designer into deep distress.
Did Mick Jagger get away with L'Wren Scott's murder?
L'Wren Scott sister Jan Shane accuses Mick Jagger of fake funeral. 
Mick Jagger inherits L'Wren Scott's will. What will he do with $9 million? 
L'Wren Scott frantically texted her celebrity friends before suicide 
L'Wren Scott funeral bitter feud. Where will she buried? 
L'Wren Scott deceived Mick Jagger. I'm not your money machine 
L'Wren Scott killed herself two days before she was to publicly shut her line. 
Mick Jagger health fears as singer under round the clock surveillance. 
Why didn't Mick Jagger pay off L'Wren Scott's debts? 
Mick Jagger speaks on L'Wren Scott's death: I'm struggling to understand 
L'Wren Scott housekeeper, Lupe Montufar: Mick cheated on her but she kept quiet. 
Did Mick Jagger cheating on L'wren Scott cause her suicide? 
L'Wren Scott depression: harmed herself only a few weeks ago. 
L'Wren Scott instagram: fake glam life despite $6 million debts. 
L'Wren Scott dead. Suicide? Troubles with Mick Jagger? 
Why was L'Wren Scott's assistant called moments before her suicide? 
L'Wren Scott owed $6 million and could no longer paid employees wages 
Last month, Scott had cancelled her London Fashion Week show, citing production delays and said the collection would be shown via social media. However, a nypost source said, 'L'Wren's business just crashed.' 
Told another source via the nypost: 'I knew something was wrong when L'Wren cancelled her London Fashion Week show. That would have been so important to her. She was very prolific on Instagram and recently had gone quiet and hadn't been posting so much.'
'Everybody who knows L'Wren and Mick are totally and completely shocked.'
And if whether there may have been strains between her and her long time boyfriend (since 2001) the source added the following:
'Neither of them drink and do drugs, and they were always really affectionate with each other. There were no signs of problems in their relationship,'
Not necessarily so, tells  hollywoodtake: Scott and Mick Jagger were dating for years but never got close to the altar, leading to constant speculation about where their relationship really stood. At the time of the Bazaar interview, the Rolling Stones singer told The New York Times that they were 'kind of dating.' In response, Scott told the fashion magazine: "You can't believe everything you read. I am only six-foot-three, by the way."
Although the designer had missed her show in London she nevertheless was set to launch a new line with Banana Republic and  recently cut a deal with the French cosmetics company Caudalie, which in October threw a dinner in her honor at The Plaza, where her friend said Scott was 'happy as a clam.'