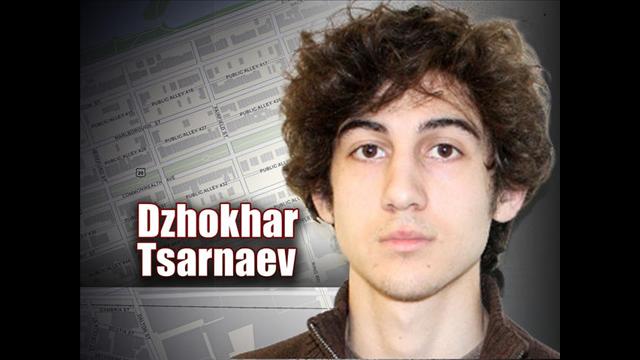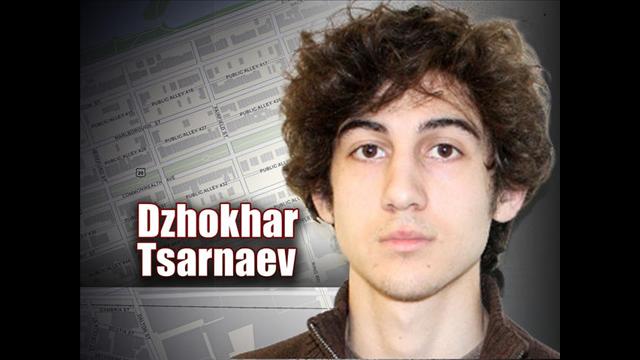 Dzhokhar Tsarnaev tweeted 'lol these people are cooked' on day of Boston Marathon bombing.
Tamerlan Tsarnaev called his wife a slut and prostitute.
Dzhokhar Tsarnaev: Why denying his rights should concern us.
Dzhokhar Tsarnaev planned more bombings according to new proof.
Dzhokhar A. Tsarnaev manhunt leads to reporter saying 'I don't know shit' live on NBC.
Dzhokhar A. Tsarnaev partied his ass off Wednesday night.
Dzhokhar A. Tsarnaev barely clinging on to life. Might die.
Dzhokhar A. Tsarnaev an 'angel' who lost his way.
Dzhokhar A. Tsarnaev now gets busy with twitter. Tweeting updates.
Dzhokhar A. Tsarnaev manhunt leads to false leads and media chaos.
Dzhokhar Tsarnaev may have drawn heavy public scrutiny with his twitter account as well as his VK Russian social networking profile but now a new social media platform is also drawing scrutiny. That of his Instagram account,  jmaister1 which the 19 year old now in custody is said to have deleted a few mere days before the Boston Marathon bombing.
Of course the big question investigators are now asking is why did Dzhokhar Tsarnaev go out of his way to delete his Instagram account in the first place?
Reiterated CNN National Security Analyst Juliette Kayyem, who thought the account could be significant: "If I were an investigator right now, obviously the platform he deleted matters the most."
While the account is no longer online, traces of it still appear in Google's web cache. Instagram's terms of service makes clear to users that the company will turn over information on users when given a subpoena by law enforcement officials.
To date investigators are placing a large emphasis on commentary on the certain key tags including commentary on Chechen politics, as well as hashtags like "FreeChechenia #Jihad #Jannah #ALLAH #Jesus and #God." Interestingly the youth liked an image of Shamil Basayev: the Chechen militant who organized terror strikes against Russia for years until his death in 2006.
Investigators are curious to establish if there is a causal link with other conspirators or foreign terrorist cells as some have come away with the opinion that the bombings were too technical in degree to have been single handedly orchestrated by the two brothers alone. It may well be that Dzhokhar Tsarnaev may have dropped a few hints in that account that he decided on second thought to erase prior to his said participation with the Boston Marathon bombing.
above image found here
Dzhokhar A. Tsarnaev and his brother Tamerlan Tsarnaev foreign terrorists?
Dzhokhar A. Tsarnaev. Boston Marathon Bombing suspect- part of a terrorist cell?
Boston Marathon Bombing suspects. One dead one still on the loose.
Boston Marathon bombing Morrocan suspects denies involvement after lynched by the NY Post.
NY Post Editor Col Allan is a douche bag reckons gawker.
Boston Marathon Explosion. Media eyes two backpack carriers as suspects.
Boston Marathon Bombing. Police insist no suspect or arrest made.
Boston Marathon Bombing Conspiracy theory now includes left and right wing assaults.
Boston Marathon bombing. No suspects no leads, man of interest sought.
Boston Marathon Bomb. 2 dead, 64 injured with missing limbs.