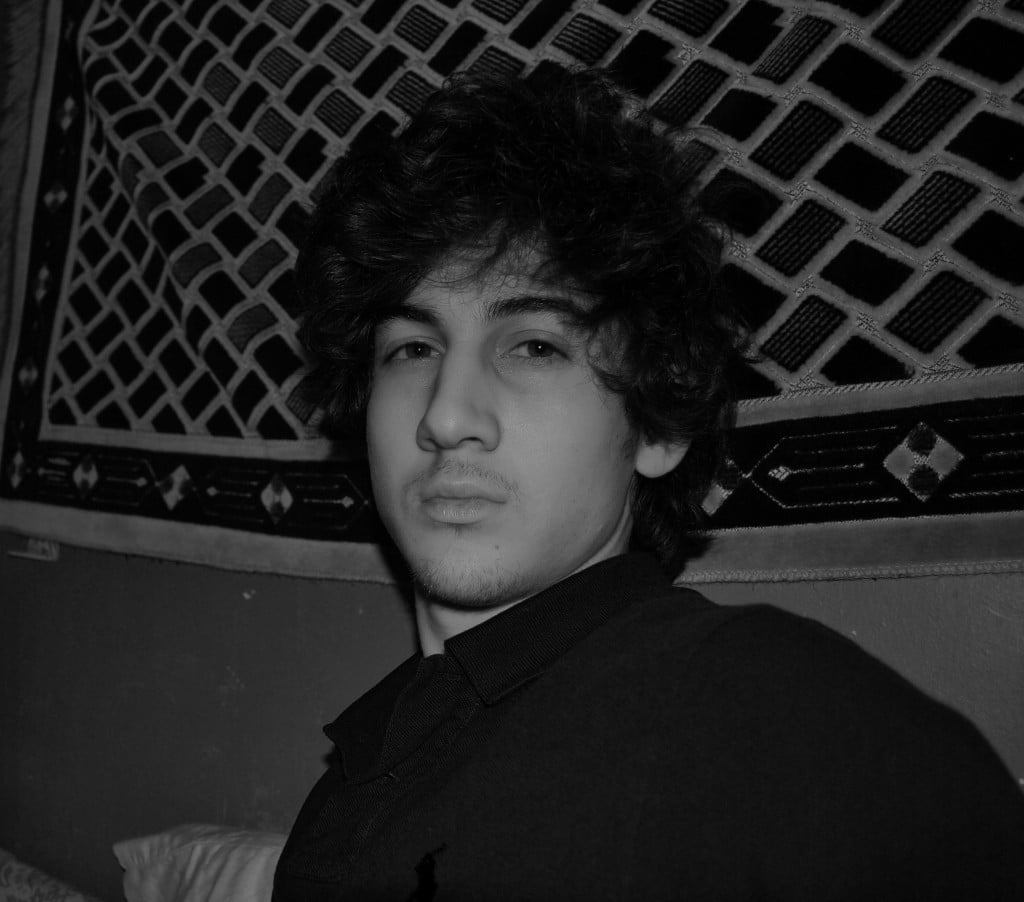 Dzhokhar A. Tsarnaev partied his ass off Wednesday night.
Dzhokhar A. Tsarnaev barely clinging on to life. Might die.
Dzhokhar A. Tsarnaev caught after resident went out for a cigarette.
Dzhokhar A. Tsarnaev an 'angel' who lost his way.
Dzhokhar A. Tsarnaev now gets busy with twitter. Tweeting updates.
Dzhokhar A. Tsarnaev manhunt leads to false leads and media chaos.
Dzhokhar A. Tsarnaev. Boston Marathon Bombing suspect- part of a terrorist cell?
Boston Marathon Bombing suspects. One dead one still on the loose.
Boston Marathon bombing Morrocan suspects denies involvement after lynched by the NY Post.
NY Post Editor Col Allan is a douche bag reckons gawker.
Boston Marathon Explosion. Media eyes two backpack carriers as suspects.
Boston Marathon Bombing. Police insist no suspect or arrest made.
Boston Marathon Bombing Conspiracy theory now includes left and right wing assaults.
Boston Marathon bombing. No suspects no leads, man of interest sought.
Boston Marathon Bomb. 2 dead, 64 injured with missing limbs.
As the media scrambles to collect information on the  Boston Marathon Bombing suspects who were at the center of last night's violent upheavals in the suburb of Watertown, Boston what is beginning to become apparent is that the two suspects, brothers were not necessarily part of a terrorist operative as some have wondered.
In the ensuing battle that took place, one of the brothers (Tamerlan Tsarnaev, 26) was apprehended but later died of wounds whilst the other brother is said to still be on the loose which has since caused authorities to bring the town of Watertown to a virtual standstill as authorities try to vet him out. It is said that the remaining suspect, Dzhokhar A. Tsarnaev, 19 is armed and in possession of explosives and hand grenades.
More than 1 million people in Boston and the suburbs have since been ordered to stay inside and lock their doors as vetting for the remaining suspect, Dzhokhar A. Tsarnaev takes place.
Tells abc: Three law enforcement officials, speaking on condition of anonymity due to the sensitivity of the ongoing investigation, confirmed the bomb suspects were brothers. One of the officials and the men's uncle confirmed the identity of Tamerlan Tsarnaev.
The uncle, Ruslan Tsarni of Montgomery Village, Md., told The Associated Press that the men lived together near Boston and have been in the United States for about a decade. They traveled here together from the Russian region near Chechnya.
And then there's this breakdown via the UK's Dailymail which shows the brothers settling in the US over ten years ago and living an apparently normal life with friends expressing bewilderment that they could have been involved in this week's pandemonium.
Details of the pair began to emerge today.
They reportedly entered the United States with family in 2002 or 2003 and Tamerlan became a legal permanent resident in 2007.
Dzhokhar was born in Kyrgyzstan. The family, which also included two daughters, Bella and Amina, had the status of refugees at the time they moved to Russia.
His former teachers at his first school described him as a 'normal child' today.
'He arrived at our school in the first form and departed in the second,' Irina Bandurina, the secretary at Makhachkala's School No.1, told RT.
'They arrived from Kyrgyzstan and departed to the US. I'm telling you they lived here for a year. Not the whole year. They arrived at the school in 2001 and departed in March 2002 … There were four of them – two sisters and two brothers… It's written here that they are from Kyrgyzstan. The Chechens.'
Dzhokhar A. Tsarnaev went to a school in Makhachkala, the capital city of the Republic of Dagestan, between 1999-2001.
A friend of Dzokhar, Eric Machado told CNN the 19-year-old went to University of Amherst at U-Mass, was a lifeguard.
'There was no evidence that would lead us to believe he was capable of any of this,' he said.
The latest information comes after authorities told AP that the suspects had been living legally in the US for at least one year, which raises the question if the two had been living in the US for the last ten years, was most of that time legal? Furthermore it could put distance to the notion that they were operating as zealous operatives on behalf of a Chechnyan operative. But if so, why would they launch a mission in the US when traditionally their targets have been Russian landmarks as the break away republic has fought to resist what they see as Russian imperialistic efforts?
Tellingly nbc goes on to report the following:
"We believe that these individuals have international connections, that they're foreign nationals."
It has since also been gleaned that the suspects are "legal permanent residents" who are not students, as earlier envisaged, yet that piece of information may not be known for certain as the younger brother was awarded a scholarship valued at $2500 and had attended the public Cambridge Rindge and Latin High School in Cambridge, Massachusetts.
The outlet has since gone on to say that counterterrorism officials are examining possible links between the brothers and the Islamic Jihad Union of central Asia.
And from buzzfeed: The brother, although NBC initially reported he was 20, was 26 and named Tamerlan Tsarnaev. He became a legal permanent resident, according to NBC, in 2007. He maintained a YouTube page that focused on Sunni Islam and included a playlist named "terrorist."
Dzhokhar Tsarnaev's online profile is more secular, though his "World view" on Vkontakte, the Russian equivalent of Facebook, is listed as "Islam" and his "Personal priority" is "career and money."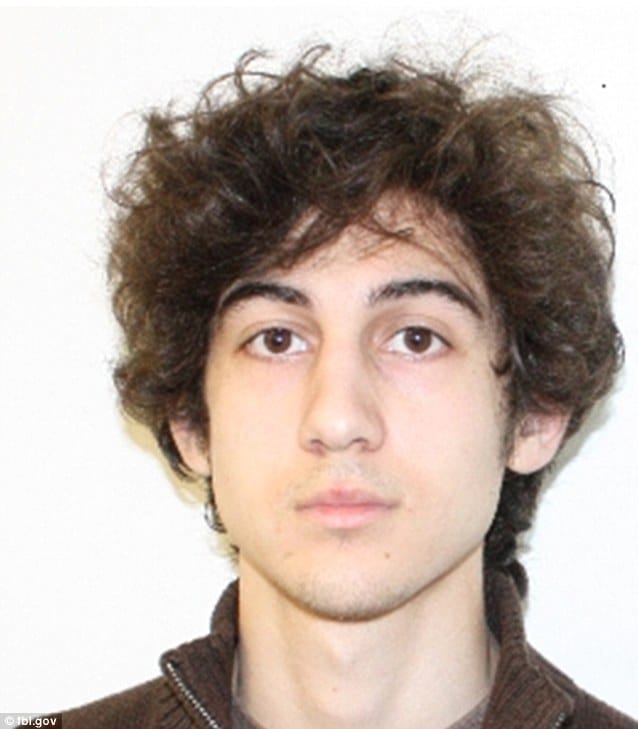 In the past, insurgents from Chechnya and neighboring restive provinces in the Caucasus have been involved in terror attacks in Moscow and other places in Russia.
Those raids included a raid in Moscow in October 2002 in which a group of Chechen militants took 800 people hostage and held them for two days before special forces stormed the building, killing all 41 Chechen hostage-takers. Also killed were 129 hostages, mostly from effects of narcotic gas Russian forces used to subdue the attackers.
Chechen insurgents also launched a 2004 hostage-taking raid in the southern Russian town of Beslan, where they took hundreds of hostages. The siege ended in a bloodbath two days later, with more than 330 people, about half of them children, killed.
The brothers' clashes with police began only a few hours after the FBI released photos and videos of the two young men, who were seen carrying backpacks as they mingled among marathon revelers.
What authorities may end up being able to piece together now rests on their ability of being able to capture the remaining assailant Dzhokhar A. Tsarnaev alive where a narrative can be established.