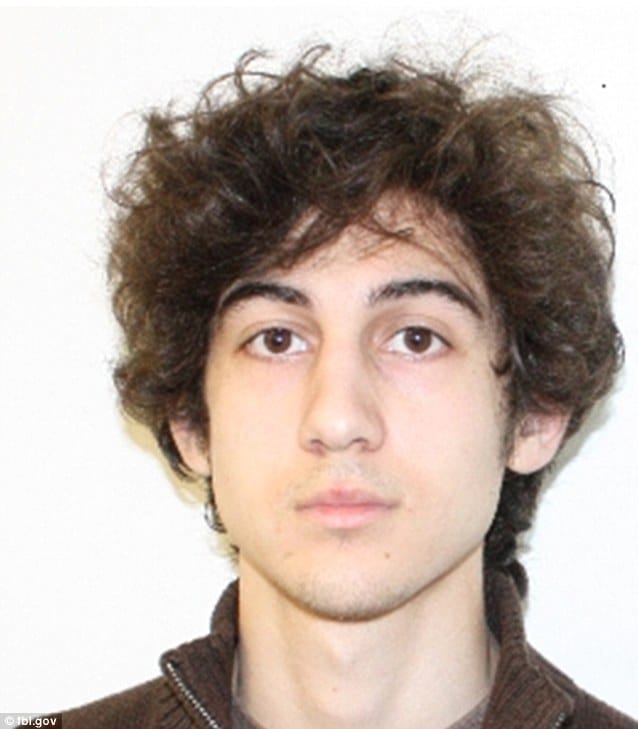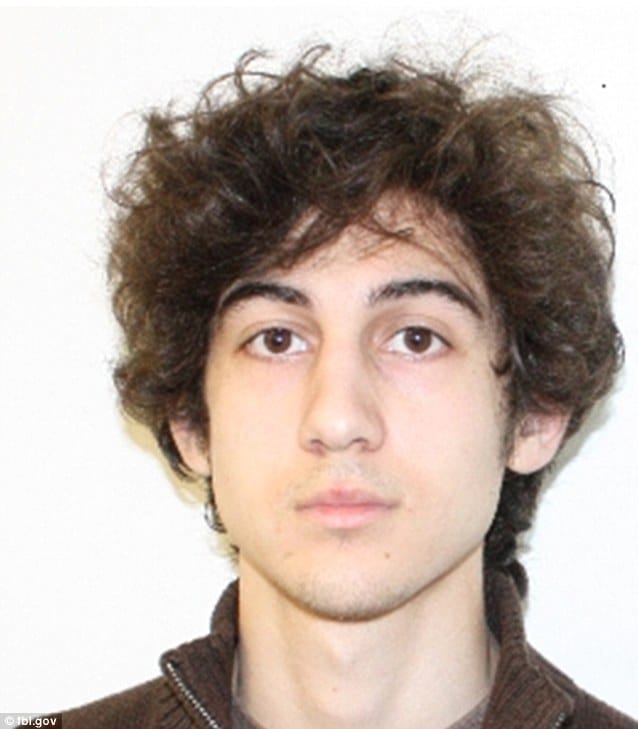 Dzhokhar A. Tsarnaev manhunt leads to reporter saying 'I don't know shit' live on NBC.
Dzhokhar A. Tsarnaev partied his ass off Wednesday night.
Dzhokhar A. Tsarnaev barely clinging on to life. Might die.
Dzhokhar A. Tsarnaev caught after resident went out for a cigarette.
Dzhokhar A. Tsarnaev an 'angel' who lost his way.
Dzhokhar A. Tsarnaev now gets busy with twitter. Tweeting updates.
Dzhokhar A. Tsarnaev and his brother Tamerlan Tsarnaev foreign terrorists?
Dzhokhar A. Tsarnaev. Boston Marathon Bombing suspect- part of a terrorist cell?
Boston Marathon Bombing suspects. One dead one still on the loose.
Boston Marathon bombing Morrocan suspects denies involvement after lynched by the NY Post.
NY Post Editor Col Allan is a douche bag reckons gawker.
Boston Marathon Explosion. Media eyes two backpack carriers as suspects.
Boston Marathon Bombing. Police insist no suspect or arrest made.
Boston Marathon Bombing Conspiracy theory now includes left and right wing assaults.
Boston Marathon bombing. No suspects no leads, man of interest sought.
Boston Marathon Bomb. 2 dead, 64 injured with missing limbs.
As authorities scramble apprehend  Boston Marathon Bombing suspect at large Dzhokhar A. Tsarnaev their efforts are increasinglyu being stymied by false leads and an aggressive media that has led to police confrontations.
via vanityfair: The latest: law enforcement officials have surrounded a house in the suburb of Watertown. They have, per The Atlantic, "forced media crews to move back, clearing the area completely. Some have also shut off their live feeds, to prevent the suspect from watching police movements on TV. Many networks have also gone to delay, in case something terrible happens on live TV."
Yet no sighting of Dzhokhar A. Tsarnaev was ascertained as officials then concentrated on a possible lead that the 19 year old might now be traveling in a Honda as far as Connecticut, which also brought a dead end as well:
theatlanticwire:(10:17 a.m. ET): The Boston Globe indicated that Connecticut State Police were trying to locate a vehicle associated with the manhunt: a gray Honda CRV, unknown model year, with a Massachusetts license plate of 316 ES9. The police have now revoked the request, saying that the vehicle has been found in Boston.
Latest moves have now led to authorities earmarking a new enclave in the town of Watertown:
THE LATEST (10:55 a.m. ET): Police have shut down Arsenal Street, a main artery in Watertown. Media have been asked to move back from a cluster of police cars and officers that are stopped in the middle of the street. An NBC reporter at the scene says there are snipers on nearby rooftops.
The ferreting of has come with some degree of aggravation between authorities and the media who have once again over zealously sought to bring attention to the breaking case.
Tells huffpo: Local New York station WPIX got into far more trouble with police. James Ford, a reporter with the station, was filming officers when one of them told him to get back.
"Is it worth your life?" he asked.
"I'm tethered to this cable," Ford said. "What's more important, saving the cable or saving your life?" the officer asked. After some confusing minutes, viewers saw officers walking away, guns at their sides.
"I've been removed from crime scenes but never by officers with their guns drawn on me," Ford said.
NBC's Kerry Sanders also told "Today" that an officer had pointed a gun at him when he talked to a woman who was near the scene of the shootout in Watertown.
And then there was this reflection on the web that brought a rueful smile to this author:
The media as always keeping it classy….no matter what the risk to the life of others as long as they can get that scoop, that's all that matters…right! I would be okay with this if only they were risking their own lives and not of that of our first responders.