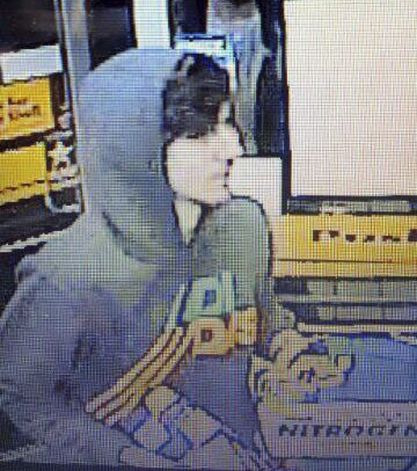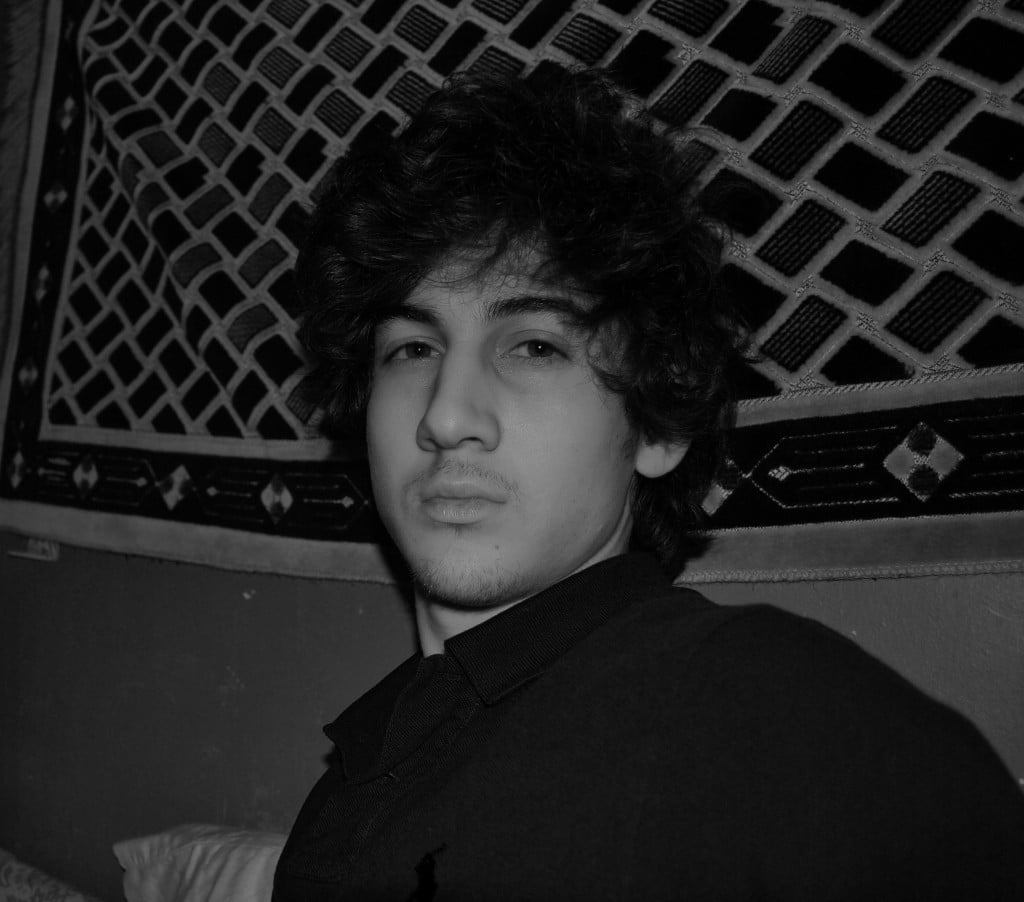 Dzhokhar A. Tsarnaev partied his ass off Wednesday night.
Dzhokhar A. Tsarnaev caught after resident went out for a cigarette.
Dzhokhar A. Tsarnaev an 'angel' who lost his way.
Dzhokhar A. Tsarnaev now gets busy with twitter. Tweeting updates.
Dzhokhar A. Tsarnaev manhunt leads to false leads and media chaos.
Dzhokhar A. Tsarnaev and his brother Tamerlan Tsarnaev foreign terrorists?
Boston Marathon Bombing suspects. One dead one still on the loose.
Boston Marathon bombing Morrocan suspects denies involvement after lynched by the NY Post.
NY Post Editor Col Allan is a douche bag reckons gawker.
Boston Marathon Explosion. Media eyes two backpack carriers as suspects.
Boston Marathon Bombing. Police insist no suspect or arrest made.
Boston Marathon Bombing Conspiracy theory now includes left and right wing assaults.
Boston Marathon bombing. No suspects no leads, man of interest sought.
Boston Marathon Bomb. 2 dead, 64 injured with missing limbs.
Dzhokhar A. Tsarnaev. Is he part of an international terrorist cell?
Police are currently underway on a desperate manhunt for the remaining suspect of the Boston Marathon Bombing pursuant to the fierce gun battle that took place in the early hours of Friday in the Boston suburb of Watertown.
With one of the two suspects dead (now believed to be the brother of the still alive assailant, and since identified as Tamerlan Tsarnaev by an uncle) and the other identified as Dzhokhar A. Tsarnaev still on the loose after a violent shoot out that saw one transit officer seriously injured and a MIT university campus police officer shot dead after attending reports of ruckus on campus grounds, authorities have put the Boston town of Watertown on high alert.
With authorities now putting the whole area on essential lockdown as they set to go on a house to house manhunt of the assailant this is what is known about the remaining assailant, Dzhokhar A. Tsarnaev.
AP goes on to report that the suspects are from a Russian region near Chechnya and lived in the U.S. at least 1 year.
The UK's Independent also goes on to add the following:
Tsarnaev appears to been educated at Cambridge Rindge and Latin School before receiving a scholarship to pursue higher education in 2011. His name appears on a list of 2011 recipients of the Cambridge City Scholarship.
In February 2011, a Dzhokhar Tsarnaev was named Student Athelete Of The Month at a Cambridge school.
Authorities have since urged residents in Watertown, Newton, Waltham, Belmont, Cambridge and the Allston-Brighton neighborhoods of Boston to stay indoors. All mass transit was shut down and businesses were asked not to open Friday. People waiting at bus and subway stops were told to go home.
"We believe this to be a terrorist," said Boston Police Commissioner Ed David of the suspect on the loose. "We believe this to be a man who's come here to kill people. We need to get him in custody."
All modes of public transportation were shut down, including buses, subways, trolleys, commuter rail and boats, said Joe Pesaturo, spokesman for the Massachusetts Bay Transportation Authority.
In the end one has to wonder was this all part of an ideological mission courtesy of Chechnyan renegade and overseas terrorist cell operatives, a disenfranchised student along with his brother taking things into their own hands or just a pair who decided to partake in the increasingly favorite American past time of plotting shoot and kill them public spectacles…?
UPDATE: A "Dzhokhar Tsarnaev" has a profile on VKontakte, Russia's answer to Facebook, and his wall looks… much like the walls of Americans with the names of terror suspects, but with more Chechen jokes. Avaaz's Ben Wikler pulls a photo from the page (see below)
.
And huffpo also goes on to tell this via reuters that had me wondering what may be at stake as well:
Boston bombing suspect Dzhokhar Tsarnaev posted links to Islamic websites and others calling for Chechen independence on what appears to be his page on a Russian language social networking site.
Abusive comments in Russian and English were flooding onto Tsarnaev's page on VK, a Russian-language social media site, on Friday after he was identified as a suspect in the bombing of the Boston marathon.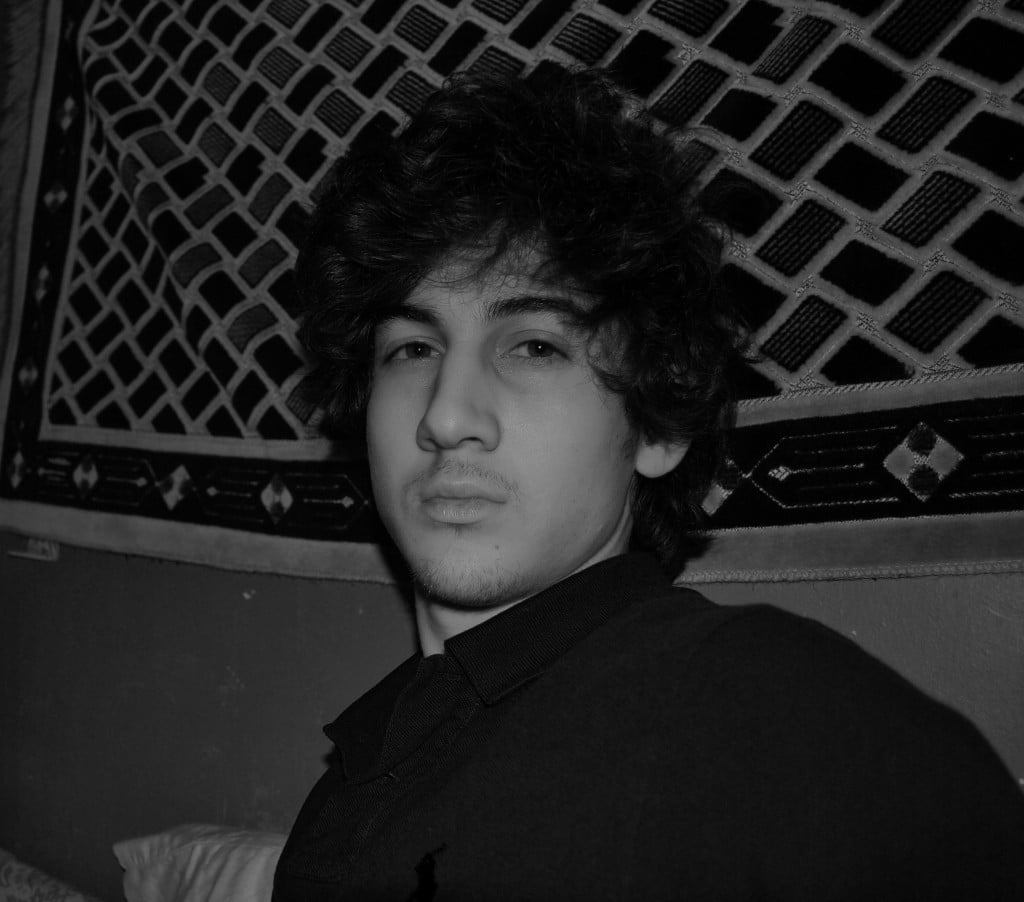 And below from recent video stills: