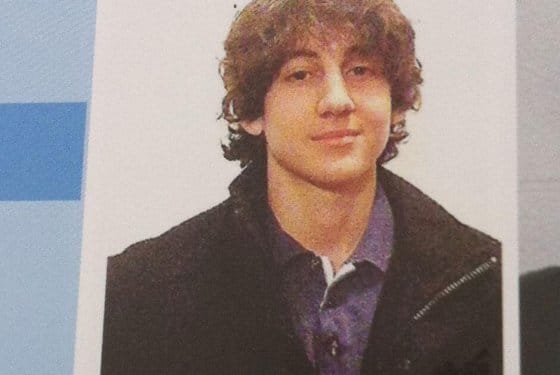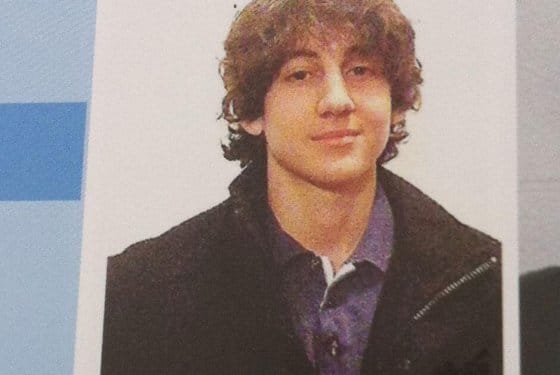 Dzhokhar Tsarnaev tweeted 'lol these people are cooked' on day of Boston Marathon bombing.
Why did Dzhokhar Tsarnaev delete his Instagram account before bombing?
Did Dzhokhar Tsarnaev and his brother acted alone?
Tamerlan Tsarnaev called his wife a slut and prostitute.
Dzhokhar Tsarnaev: Why denying his rights should concern us.
Dzhokhar A. Tsarnaev planned more bombings according to new proof.
Dzhokhar A. Tsarnaev manhunt leads to reporter saying 'I don't know shit' live on NBC.
Dzhokhar A. Tsarnaev barely clinging on to life. Might die.
Dzhokhar A. Tsarnaev an 'angel' who lost his way.
Dzhokhar A. Tsarnaev now gets busy with twitter. Tweeting updates.
Dzhokhar A. Tsarnaev manhunt leads to false leads and media chaos.
Dzhokhar A. Tsarnaev and his brother Tamerlan Tsarnaev foreign terrorists?
Dzhokhar A. Tsarnaev. Boston Marathon Bombing suspect- part of a terrorist cell?
Boston Marathon Bombing suspects. One dead one still on the loose.
Boston Marathon bombing Morrocan suspects denies involvement after lynched by the NY Post.
NY Post Editor Col Allan is a douche bag reckons gawker.
Boston Marathon Explosion. Media eyes two backpack carriers as suspects.
Boston Marathon Bombing. Police insist no suspect or arrest made.
Boston Marathon Bombing Conspiracy theory now includes left and right wing assaults.
Boston Marathon bombing. No suspects no leads, man of interest sought.
Boston Marathon Bomb. 2 dead, 64 injured with missing limbs.
Whilst the world was going to hell in a hand basket Dzhokhar Tsarnaev partied his ass off…
In what could be sign of the conflicting nature of the 19 year old youth who currently lies in hospital fighting for his life after being apprehended last night by authorities after another round of gunfire is the tale of how he spent this past Wednesday night partying locally.
bostonglobe: Dzhokhar Tsarnaev spent an apparently normal day Wednesday at the University of Massachusetts Dartmouth, where he was a sophomore, according to a school official, working out in the gym, then sleeping in his dorm room that night, while law enforcement officials frantically scanned photos trying to identify the men who planted deadly bombs at the Boston Marathon on Monday.
Card swipes told officials that Tsarnaev, described as a good and typical student who played intramural soccer, was on campus Wednesday, but it was not clear if he had been there earlier in the week.
A student, who did not want to be identified, also said she saw Tsarnaev at a party on Wednesday night that was attended by some of his soccer friends.
"He was just relaxed," she said.
The profile fits interestingly rather well with the tweets he had been sending out until Wednesday where Dzhokhar A. Tsarnaev had been expressing empathy and concern for the victims of Monday's Boston Marathon bomb blast via twitter all the while suspicions have him center at the day's terrorist episodes.
Which is to say the youth simply did not care, was relishing in his involvement (assuming he actually is found to be guilty in the weeks to come) or perhaps worse maliciously getting off on his purported involvement with terroristic acts, which is to say this kid has balls of brass steel.
Tweeted the 19-year-old even before his Wednesday night fete … "I'm a stress-free kind of guy." 
Do you think?