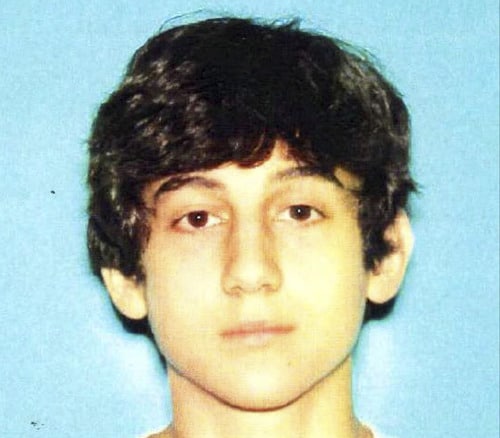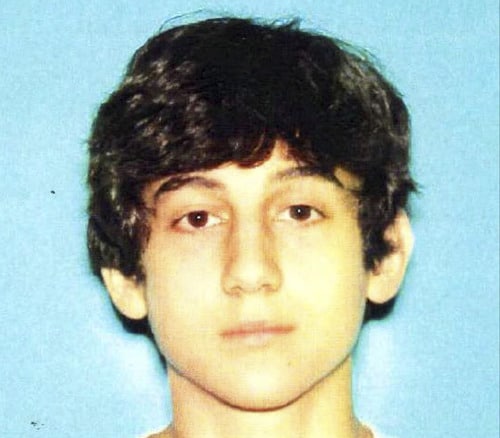 Dzhokhar A. Tsarnaev manhunt leads to reporter saying 'I don't know shit' live on NBC.
Dzhokhar A. Tsarnaev partied his ass off Wednesday night.
Dzhokhar A. Tsarnaev barely clinging on to life. Might die.
Dzhokhar A. Tsarnaev caught after resident went out for a cigarette.
Dzhokhar A. Tsarnaev now gets busy with twitter. Tweeting updates.
Dzhokhar A. Tsarnaev manhunt leads to false leads and media chaos.
Dzhokhar A. Tsarnaev and his brother Tamerlan Tsarnaev foreign terrorists?
Dzhokhar A. Tsarnaev. Boston Marathon Bombing suspect- part of a terrorist cell?
Boston Marathon Bombing suspects. One dead one still on the loose.
Boston Marathon bombing Morrocan suspects denies involvement after lynched by the NY Post.
NY Post Editor Col Allan is a douche bag reckons gawker.
Boston Marathon Explosion. Media eyes two backpack carriers as suspects.
Boston Marathon Bombing. Police insist no suspect or arrest made.
Boston Marathon Bombing Conspiracy theory now includes left and right wing assaults.
Boston Marathon bombing. No suspects no leads, man of interest sought.
Boston Marathon Bomb. 2 dead, 64 injured with missing limbs.
As media outlets try to assuage the what could have influenced a seemingly normal 19 year old Dzhokhar A. Tsarnaev  in masterminding the recent Boston Marathon Bombing a conflicted image of the youth is beginning to take shape. This as authorities continue the lock down of Boston as they continue to search for the youth who continues to elude them after a high octane violent gunfight which saw one transit officer critically injured and a MIT police campus officer killed.
Also killed in the confrontation was the elder 26 year old brother Tamerlan Tsarnaev, who succumbed to injuries sustained after this morning's eruptive confrontation in the town of Watertown. He had been in police custody at the time of his death.
On one hand called an angel by his father, Dzhokhar A. Tsarnaev was considered to be a conscientious well regarded friend by peers and generally well liked. Told of his involvement in this week's hostilities friends and family alike went on to express incredulity and deep surprise that he could be involved in the violent disarray.
Perhaps in order to get a handle of the youth a regard of the youth's stated intent and actions last summer may pave a way for a clearer understanding as to what may have changed in his general thought process.
Tweeted Dzhokhar A. Tsarnaev last May:
'I didn't become a lifeguard just to chill and get paid, I do it for the people, saving brings me joy,'
Invariably though the youth would end being sacked last summer after he suddenly stopped turning up for shifts, according to a Buzzfeed report.
Dzhokhar graduated Cambridge Rindge and Latin School, former high school of Hollywood stalwarts, Ben Affleck and Matt Damon. More recently he was a nursing student at the University of Massachusetts.
He was described by family and friends as a party-loving guy, who was never a troublemaker and appeared grateful to America for taking in his family.
He was also considered a good student and was even able to win a scholarship to the value of $2500 from the city of Cambridge.
In high school he was a young wrestling star – a member of the team for three years and captain for two.
His father described him as a 'true angel' today as news emerged his two sons were terror suspects wanted for the atrocious attack on Boston on Monday.
His Page on Vkontakte, the Russian equivalent of Facebook, shows pictures of him with friends and posing for the camera.
On that site he mentions his interest in Islam but makes no suggestion he was radicalized.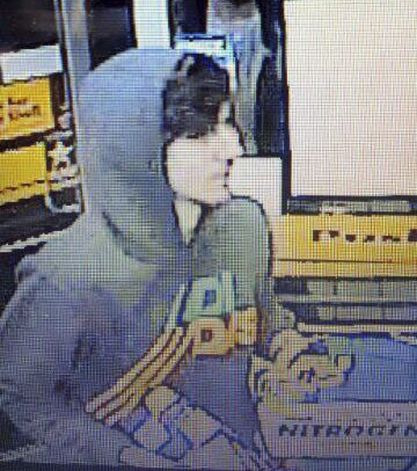 Yet in signs that things were somewhat amiss was the influence the elder brother, Tamerlan who Dzhokhar was said to look up to, unabashedly in recent months carried grievances with respect to the dialectics of Islamist movements and its desire to bring havoc to those entities that it opposed.
Tells the UK's dailymail: It appears Tamerlan became radicalized in recent months. Despite his many years here, he said he had 'one single American friend.'
Five months ago, he created a YouTube playlist dedicated to terrorism. Named simply 'Terrorists,' it included a pair of videos, which are now no longer available.
Among the songs was one called 'I will dedicate my life to Jihad.' He also featured videos recorded by recent converts to Islam.
His brother on the other hand, who grew up in the country from a much younger age, seemed to have entirely immersed himself in American life.
What ultimately may have pushed the young man to the next level is not entirely understood and whether in fact other parties or dynamics are in play.
Yet perhaps if one is to gain a sense of the conflicting strands at play perhaps a regard of Dzhokhar A. Tsarnaev twitter account may reveal the diabolical tensions at play.  Point in case the almost mean spirited tweet he posted below after Monday's bombing, which may appear innocuous to the innocent eye but come off as bitingly sadistic when one remembers that Dzhokhar A. Tsarnaev remains tonight the chief suspect behind Monday's Boston Marathon bomb blast that left 3 dead, over 170 injured and up to 20 in critical condition and a nation in scorn and shock and once again feeling increasingly state of anxious fear that a new wave of terrorism is here to stay.