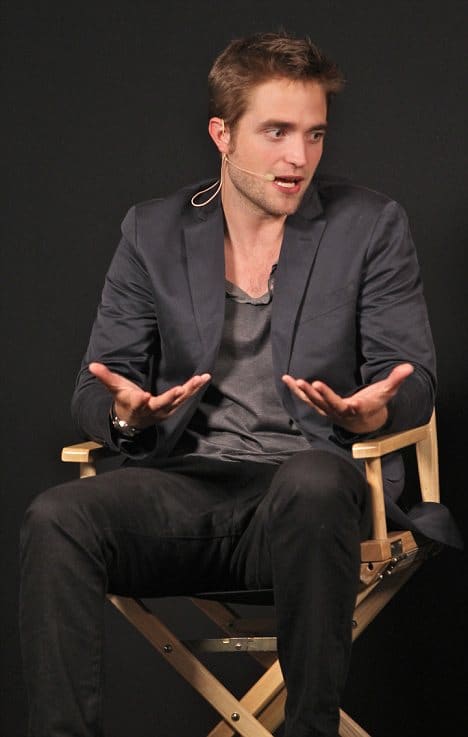 Robert Pattinson said to change number, wants nothing to do with Kristen Stewart.
Robert Pattinson fans hostilely respond to assertions that he is cheating behind Kristen Stewart's back.
Robert Pattinson not likely to discuss Kristen Stewart affair on Daily show.
Robert Pattinson wants to confront Rupert Sanders: 'You ruined my life!'
Robert Pattinson busted cheating behind Kristen Stewart's back. The proof here..
Robert Pattinson might reconcile with Kristen Stewart despite allegations he is now cheating.
Will Liberty Ross take Rupert Sanders back? Still not wearing wedding ring…
What?! Liberty Ross calls Kristen Stewart a downgrade for husband.
Kristen Stewart too ashamed to show face. Drops out of 'On the Road,' premiere.
Kristen Stewart emerges as Trampire. Now receiving images of herself with her eyes burnt out.
Kristen Stewart now seen fighting in car park. The stress is unbearable.
No, Kristen Stewart did not surface from hiding to work out at the gym.
Rupert Sanders and Liberty Ross make up. A day after she shows up without wedding ring.
Kristen Stewart affair: Liberty Ross now emerges without her wedding ring…
Robert Pattinson goes out partying hard to forget Kristen Stewart problems. 'The Brits were out of hand.'
Are Kristen Stewart and Robert Pattinson planning on 'Isle of Wight' emergency meeting? Don't bet on it!
The world now wants to hear Robert Pattinson talk…
It seems Robert Pattinson is now getting ready to face the music as he has intimated that he has agreed to be interviewed by ABC's Good Morning America on August 15th and now the Daily Show on the 13th.
Although he will be appearing on both shows to talk about his new upcoming movie, Cosmopolis (which premieres on the 17th) media pundits are wondering out aloud whether he will reveal his thoughts with regards to his ex girlfriend,  Kristen Stewart's indiscretions with Rupert Sanders. What's also not clear is whether the actor has agreed to be allowed to be asked any questions in relation to the failed relationship or whether in fact he may use the forum as an opportunity to settle some scores….?
Either way his mentioning or not mentioning the affair is bound to be picked apart by pundits as to signs as to how he actually feels about things or whether he will take back Stewarrt. No matter what he says he's likely to come off as the polished above it all symbol of purity, chastity, love and devotion that we had hoped for on Kristen Stewart, cause that's what Hollywood matinee idols are meant to do, except when they don't….
Either way it's business back to usual for the actor as he presses forward with the task of being a Hollywood heart throb with or without Kristen Stewart by his side…
Kristen Stewart finally explains why she cheated on Robert Pattinson.
Robert Pattinson accuses Kristin Stewart of having a new affair. Threatens producer.
Kristen Stewart is banned from Robert Pattinson's NYC Cosmopolis premiere. Is this a joke?
Kristen Stewart photos released. Do they show her cheating? Bra strap, kissing and groping….
Kristen Stewart hiding in producer's house crying hysterically. Hasn't showered in days.
Kristen Stewart's adulterer Rupert Sanders hasn't seen his wife since news of affair.