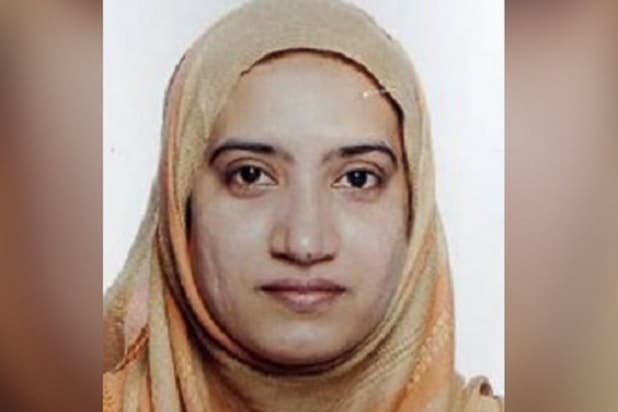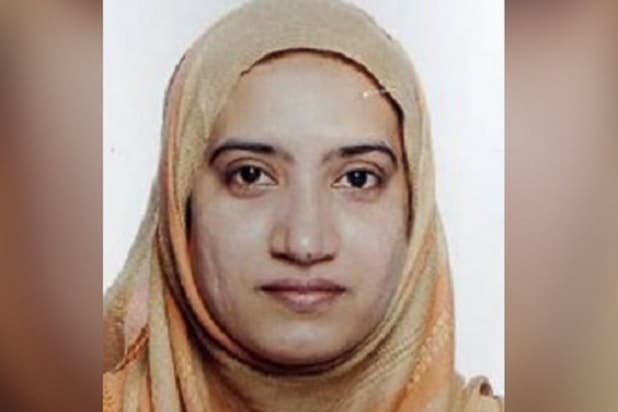 In what is becoming a suspense drama go along with abrupt developments, it has been revealed that the catalyst for Wednesday's San Bernardino shooting wasn't necessarily county health worker, Syed Rizwan Farook but the man's wife, Tashfeen Malik.
With Farook's family insisting that they had no idea their son had a makeshift armaments laboratory in their home, nor any indication that their son could be part of a radical violent Islamic fringe group, new revelations suggest that if anyone was running the show it was Farook's Pakistani born wife who had only recently arrived in the United States at the behest of her US born fiance, Syed.
Update: FBI: 'Tashfeen Malik wasn't part of ISIS'
Adding credence to the suggestion that Wednesday's attack was the result of a sleeper cell at the head of a terrorist group include Farook's wife taking to Facebook moments (under an alias) before the attack pledging allegiance to ISIS leader al-Baghdadi. 
Of note is the claim upon pledging her allegiance, the woman just as quickly deleted her post.
While the woman's actions may go some way in explaining the motive for Wednesday's attack, equally beguiling is why Malik would actually go to Facebook in the first place, risking implicating herself,  possible accomplices and the mission at hand as well. Assuming that such a post is a legitimate one to begin with? Nevermind the fact that deleting any post post, tweet, text, email, etc can always be traced back, something Malik must have only known too well.
The purported posting has led to increased attention on the woman's background, her associations, how as a Pakistan national she ended up living in Saudi Arabia and to what degree she may have 'radicalized' her husband, as Farook's family maintain.
'Just lies,' Syed Rizwan Farook family call FBI investigation a sham.
Syed Rizwan Farook secret double life: 5000 bullet stockpile, dozen pipe bombs.
Nicholas Thalasinos gunned down by Syed Rizwan Farook cause he was Jewish

Cops: 'Syed Rizwan Farook planned attack with radical Muslim terrorists'
Muslim newlyweds massacre co workers who threw them baby shower

According to a report via reuters, Malik, a native of the Layyah district in the Punjab province, returned to her homeland five of six years ago to study pharmacy at the Bahauddin Zakariya University in the city of Multan.
Since news of the woman's post alleged post on facebook, credence has been given to the idea that the attack was indeed a planned terrorist attack and if so, whether the act was done on behalf of ISIS?
Worth bearing in mind is the fact, ISIS has not publicly acknowledged the attack as one of its own, as it has been customary for the group to publicize their 'scores.'
Lending further weight to the idea that ISIS may have had nothing to do with Wednesday's attack are authority claims that no one affiliated with ISIS communicated responded to the woman's post, nor were authorities able to glean any previous correspondences, including any operational instructions that may have being passed on to her.
That of course doesn't belie the fact that Malik may have been communicating with the group or any other terrorist operative through other vessels or directly, a more likely scenario in a bid to keep their 'mission' low radar.
One could even go so far as to wonder whether Farooq and his wife had simply carried out their act with no involvement from any agency, acting entirely only their admiration for the cause. Of course that only raises more questions as to how the couple could have carried such a heinous and complicated attack with the help of no outside forces?
Is Syed Rizwan Farook a terrorist because he is a Muslim?
Syed Rizwan Farook and wife planned attack, left baby daughter with family
Did Syed Rizwan Farook and Tashfeen Malik plan terrorist attack?
Terrorist plot? Who is Syed Raheel Farook? San Bernardino shooter
Is Farooq Saeed possible ISIS San Bernardino shooting suspect?
Watch: Two San Bernardino suspects shot dead during police chase
San Bernardino shooting leaves 14 dead. Why did 3 gunmen target Inland Regional Center?