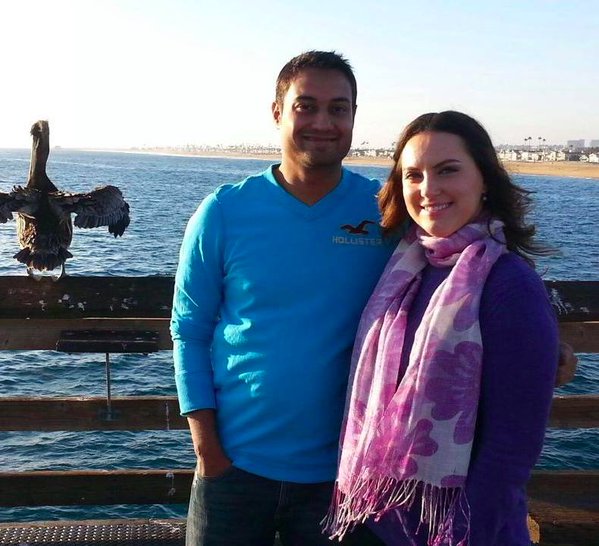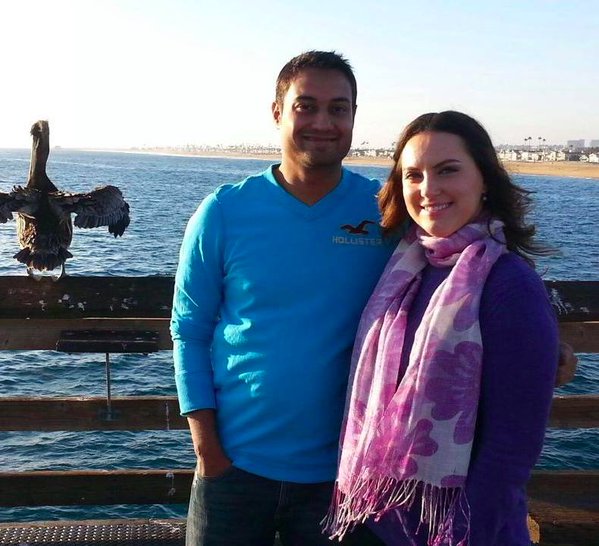 Syed Rizwan Farook secret stockpile of weapons at the family home. How did nobody know?
Just an ordinary individual going about their everyday humdrum family life except for a very dark secret stacked somewhere out of sight in the family home. Who knew one unassuming college educated family man working as a mid level health specialist could have such a secret double life? A secret to impart massive destruction while retaining the suburban panache of a simple devout Muslim man yearning to express his religious self.
In the aftermath of the San Bernardino shooting, the FBI has told of discovering a staggering arsenal of 5000 rounds of ammunition, a dozen pipe bombs and hundreds of tools for making improvised explosive devices at the family home of Syed Rizwan Farook and his wife, Tashfeen Malik, whom he shared with his parents and siblings and their six month old baby daughter.
A cache of arms that defies belief and wonder how Farook could have possibly amassed such an arsenal and yet never have been under the surveillance of authorities whose job it is to ward society of lethal danger.
Equally wondrous is the idea that such an arsenal was able to be maintained in the vestige of the family home, with family members since expressing shock and horror that their son could have possibly pulled something like this of. All there in front of their very eyes. Assuming one believes family members simply never had any idea?
Also of intrigue are Redland locals who told of noticing a constant stream of unrecognizable Middle East persons coming and going from the family home, but too timid to notify authorities for fear of being branded racists.
The discovery comes in the aftermath of US-born Farook appearing to have been radicalized and in touch by phone and social media with more than one international terrorism subject as noted by a report byCNN.
San Bernardino Police Chief Burguan went on to tell at a Wednesday night press conference that Farook and his 27-year-old wife, Tashfeen Malik, fired between 65-75 rounds inside a conference center at the Inland Regional Center during a holiday party for county health employees Wednesday morning, killing 14 people and injuring 21 others.
The couple came dressed in black tactical-style vests and armed with a .223-caliber DPMS Model A15 rifle, a Smith and Wesson M&P15 rifle, a handgun made by Llama and a Smith and Wesson handgun the police chief told.
Federal officials said all four weapons were purchased legally in the United States four years ago – the handguns by Farook himself and the assault rifles by a third party. 
A federal law enforcement source told The LA Times Farook and Malik bought the guns at Annie's Get Your Gun, a firearms store in the city of Corona that interestingly bills itself as a 'family-friendly gun store.'
Who knew guns could be a family fun event?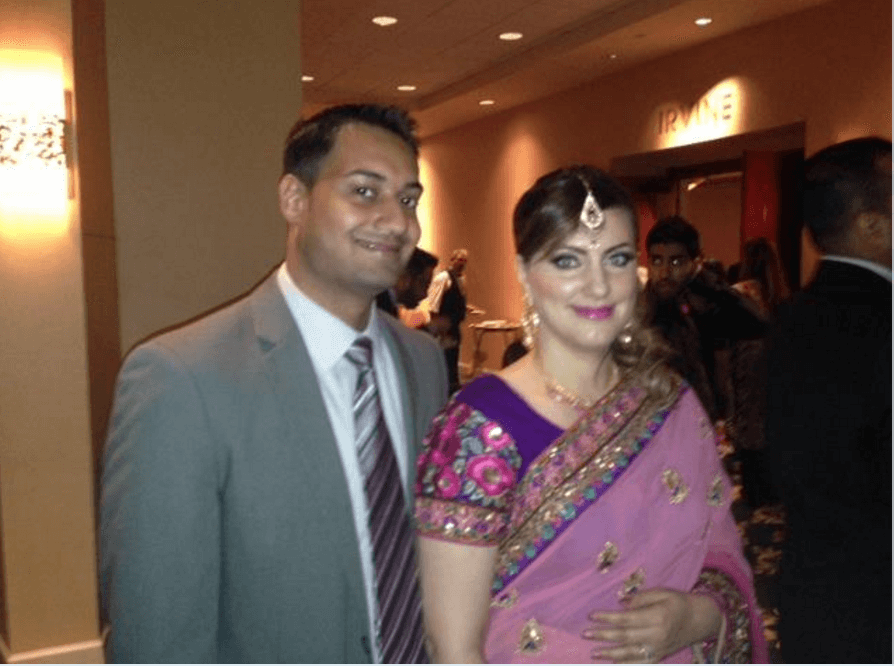 Approached by media, a person who identified themselves as the owner of 'Annie's Come and Shoot them up' denied that the store sold the weapons to the shooters.
During a standoff with police in Redlands that occurred five hours after the San Bernardino massacre, the husband and wife unleashed a barrage of bullets on the responding cops, who returned fire, peppering the couple's rental Ford Expedition SUV with an impressive 380 rounds before succumbing to a hail of bullets from pursuing authorities.
But there were more surprises in store. Yes the double secret life of a simple devout religious man, intent on manifesting his very unique belief system.
When law enforcement officials searched the couple's bullet-riddled vehicle (which came with Utah license plates), they found more than 1,600 rounds of ammunition. More than just a casual fun day on a Sunday afternoon with the family one imagines…
It wouldn't be until a search of the family home in the city of Redlands that authorities came up with the even stellar arsenal of ammunition, including 2,000 9mm rounds, another 2,500 .223 rounds and several hundred long-rifle bullets, along with 12 pipe bombs and tools that could be used to construct IEDs.
Authorities would tell the couple were well equipped to carry out another attack.
Curiously authorities noted the assailants not having a criminal record, despite carrying on their criminal clandestine operative.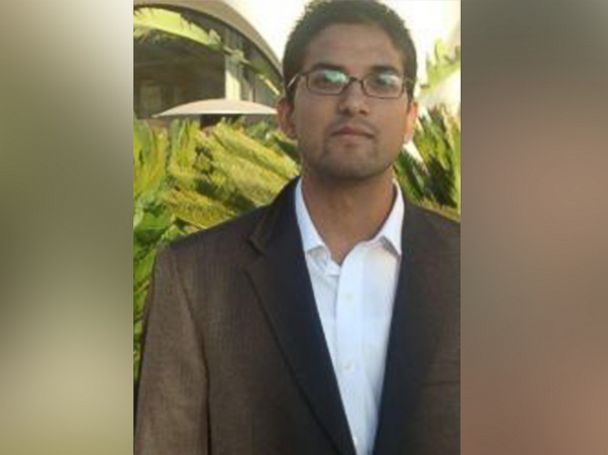 Nicholas Thalasinos gunned down by Syed Rizwan Farook cause he was Jewish

Cops: 'Syed Rizwan Farook planned attack with radical Muslim terrorists'
Muslim newlyweds massacre co workers who threw them baby shower

Is Syed Rizwan Farook a terrorist because he is a Muslim?
Syed Rizwan Farook and wife planned attack, left baby daughter with family
Did Syed Rizwan Farook and Tashfeen Malik plan terrorist attack?
The New York Times reported that the FBI had uncovered evidence that Farook was in communication with multiple Islamic extremists both in the US and abroad over the course of several years, among them at least one individual who was a terrorism suspect. 
Surely there must have been signs that something was unhinged, that Farook was a day and a half away from carrying out his mayhem?
And yet those who knew the man, their colleague from the San Bernardino County Public Health Department, described him as a devout Muslim but not someone who often talked about religion.
'He never struck me as a fanatic, he never struck me as suspicious,' said Griselda Reisinger, a former colleague. 
Members of two local mosques where Farook worshipped sounded a similar note Thursday, telling NBC News they knew him as a mild-mannered, peaceful and highly devout man.
They also insisted that if he had indeed been radicalized, it did not happen at their mosques.
'We never saw him raise his voice. We never saw him curse at anyone, disrespect anyone. He was always a very nice guy, always very simple, very straightforward,' Nazeem Ali, of Dar-al-Uloom, Al-Islamiyah mosque in San Bernardino told the station.
And yet somehow, there in front of the community's very noses, one individual had quietly gone about stocking for a pay day that would pave his eternal pathway to the afterlife and his perpetual earthly damnation.
Terrorist plot? Who is Syed Raheel Farook? San Bernardino shooter
Is Farooq Saeed possible ISIS San Bernardino shooting suspect?
Watch: Two San Bernardino suspects shot dead during police chase
San Bernardino shooting leaves 14 dead. Why did 3 gunmen target Inland Regional Center?