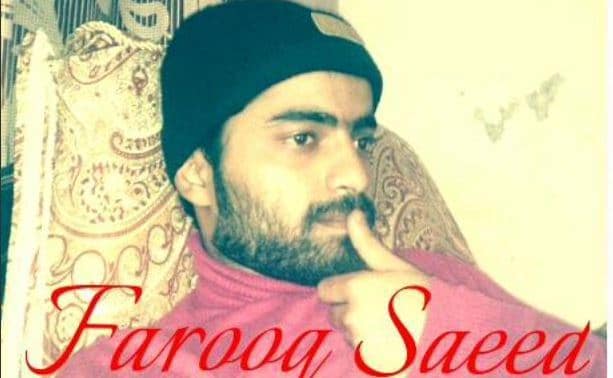 Syed Raheel Farook has been named as one of the San Bernardino shooting suspects which took place earlier today at local Californian Inland Regional Center.
The report comes after social media pundits had named the individual earlier in the day as Farooq Saeed after claims that the man was linked to Islamic terrorist group, ISIS.
The identification of the married man and father of a young son comes on the heels of 14 people killed and 17 injured during a holiday party at a rented conference space circa 11am, Wednesday morning.
From there up to 3 masked suspects, equipped with AK 47 rifles and leaving a 'suspicious' device behind ( which was later detonated) fled in a black SUV until police later forced a showdown leading to the death of two assailants.
Cops: 'Syed Rizwan Farook planned attack with radical Muslim terrorists'
Muslim newlyweds massacre co workers who threw them baby shower
Is Syed Rizwan Farook a terrorist because he is a Muslim?
Syed Rizwan Farook and wife planned attack, left baby daughter with family
Did Syed Rizwan Farook and Tashfeen Malik plan terrorist attack?
Is Farooq Saeed possible ISIS San Bernardino shooting suspect?
Watch: Two San Bernardino suspects shot dead during police chase
San Bernardino shooting leaves 14 dead. Why did 3 gunmen target Inland Regional Center?
Involved in the mass shooting today were also a woman who came to be killed alongside Syed when authorities opened fire during a high speed police chase after the assailants threw pipe bombs out of their SUV.
A report via NBC, described Farook as a U.S. citizen, who was joined on his shooting mission alongside his brother.
According to a LinkedIn profile, a Syed Raheel Farook was employed as a business taxes representative for the California State Board of Equalization. This man—who went by his middle name, Raheel—is a 2003 graduate La Sierra High School, and most recently studied finance at California State University Fullerton until 2013.
While social media had claimed that the man was an ISIS operative on a terrorist mission, at present it's believed the attack came after an altercation between Farook, a state employee who works as an environmental health specialist in San Bernardino.
This appears to be Syed Raheel Farook with his child. #SanBernardino pic.twitter.com/Tz9ih3aJhC

— Jonathan Langdale (@jlangdale) December 3, 2015
YES this is correct #SyedFarook #SanBernadino shooter Awaiting conf if dead female suspect is wife @RT_America pic.twitter.com/FppUE6MeBF — Manila Chan (@ManilaChan) December 3, 2015
Earlier during the course of the day, Farook's name, given as Farooq Saeed was used on police broadcasts as a possible suspect, leading to unconfirmed speculation on social media and conservative media blogs as ISIS supporters were observed celebrating the shooting.
Subsequent to having left the party after an altercation, a report via The Los Angeles Times describes Farook returning 20 minutes later with other individuals where he set about unleashing his personal venom. How Farook was able to so readily find willing accomplices with ammunition and armaments ready to go in such a short time span is yet to be understood, unless of course the shooting had been planned?
A report via tmz sourced a police official telling the gunman had been a guest at the party for employees from the San Bernardino County Heath Department, of question is if Syed Farook was kicked out or left of his own accord?
Adding conjecture that the shooting was religious inspired (does religious dogma equate to terrorism?)  as opposed to personal grievance or work related is a report via the nydailynews which describes the man's father telling his son being a 'very religious' Muslim, who would leave work to pray and then go back.
In an exclusive, the father told his son was a health technician, inspecting restaurants and hotels for the health department.
Told the father: 'I haven't heard anything. He worked in a county office,'
'He's married and has a kid. We're estranged because my wife got the divorce, and they are together. She doesn't want to see me.'
To date, authorities have told they have not ruled out the shooting was terrorist inspired (is this something one puts on a Muslim individual?).
Told David Bowdich, the head of the FBI's Los Angeles office, at a press conference: 'I am not willing to go down that road just yet,'
'We will go where the evidence takes us.'