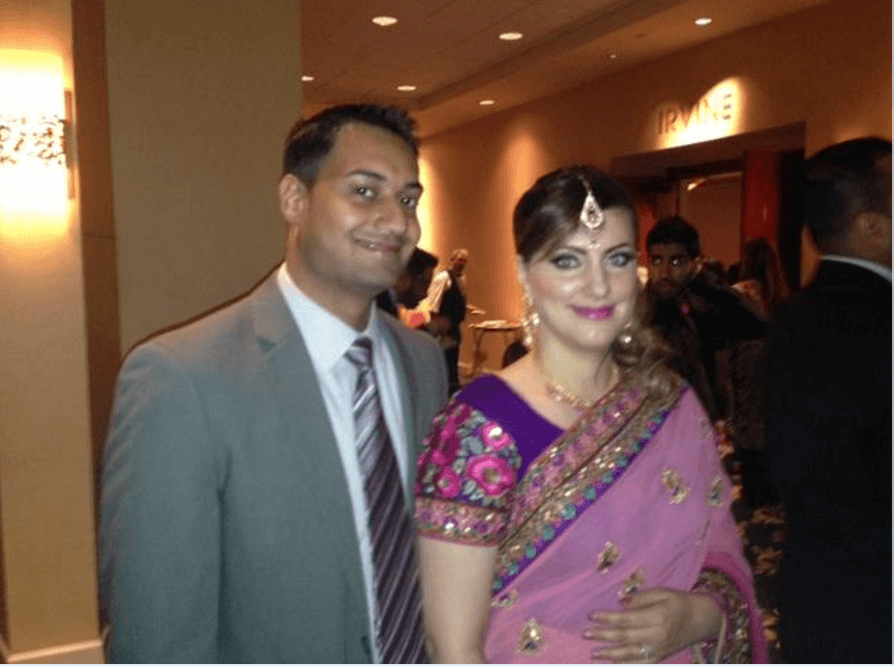 Shocked co workers have told of their belief that newly wed Muslim couple, Syed Rizwan Farook and Tashfeen Malik were living the American dream.
Little did co workers know of the depth of disdain that the couple held for Farook's fellow workers who worked alongside the health specialist at San Bernardino County Heath Department. Fellow workers who had rented a conference hall at the Inland Regional Center for a 'holiday' party, unaware that the day, after weeks of careful planning, Farook and his wife planned to slaughter all of them.
After leaving the party after a purported altercation, Farook returned twenty minutes later along with his newlywed wife, the couple donned in combat gear, ski masks, long rifles and bombs that they planned on detonating.
Barging into the conference room the couple killed 14 and injured 17, leaving behind a number of bombs (one which had been detonated) before fleeing in a black SUV.
As authorities rushed to cordon off the couple's family home in Redlands home, cops came across the pair who then led them on a high speed chase which saw the couple unleashing gunfire and throwing a pipe bomb at pursuing officers.
Cornered, the couple would die in a hail of bullets, leaving behind a family who had been completely in the dark as to the newly wed's plans. Leaving behind a six month old daughter who they had left with Farook's mother that morning on the guise that they needed to make a doctor's appointment. Leaving behind a daughter who earlier that summer, Farook's fellow co workers had thrown a baby shower for.
A co-worker at the San Bernardino County Department of Public Health said Farook was a reserved man who had just returned from paternity leave.
'He was very quiet,' Griselda Reisinger told the LA Times. 'I would say hi and bye, but we never engaged him in conversation. He didn't say much at all.'
Reisinger, who left the agency in May, said there were a lot of workers unhappy with management in the department.
But Farook 'never struck me as a fanatic, he never struck me as suspicious,' she said.
Patrick Baccari, who shared a cubicle with Farook, said his colleague appeared to be 'living the American dream' with his new wife and baby.
Baccari and another worker said Farook rarely started a conversation but was well-liked.
In the aftermath of yesterday's shooting, authorities have begun piecing together how the pair came to plan the attack, who may have helped them and if they were affiliated with any terrorist outlets, specifically ISIS as questions pierce a shattered community trying to understand what they ever did to one newly wed couple to receive their wrath…
Cops: 'Syed Rizwan Farook planned attack with radical Muslim terrorists'
Is Syed Rizwan Farook a terrorist because he is a Muslim?
Syed Rizwan Farook and wife planned attack, left baby daughter with family
Did Syed Rizwan Farook and Tashfeen Malik plan terrorist attack?

Terrorist plot? Who is Syed Raheel Farook? San Bernardino shooter
Is Farooq Saeed possible ISIS San Bernardino shooting suspect?
Watch: Two San Bernardino suspects shot dead during police chase
San Bernardino shooting leaves 14 dead. Why did 3 gunmen target Inland Regional Center?