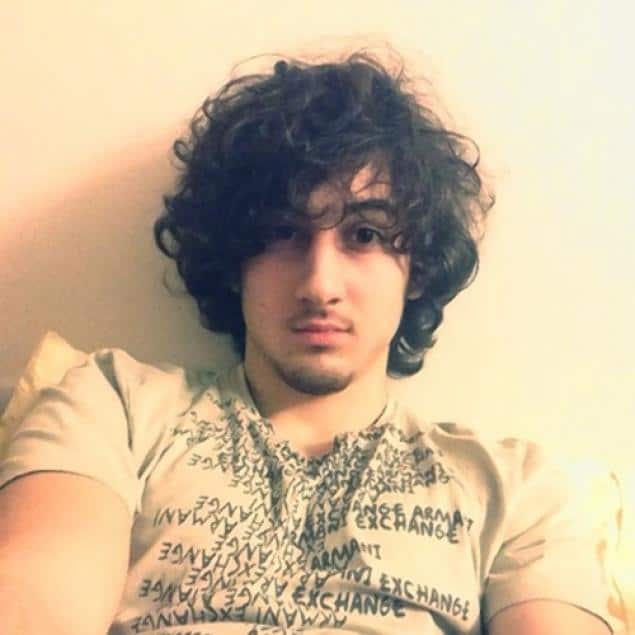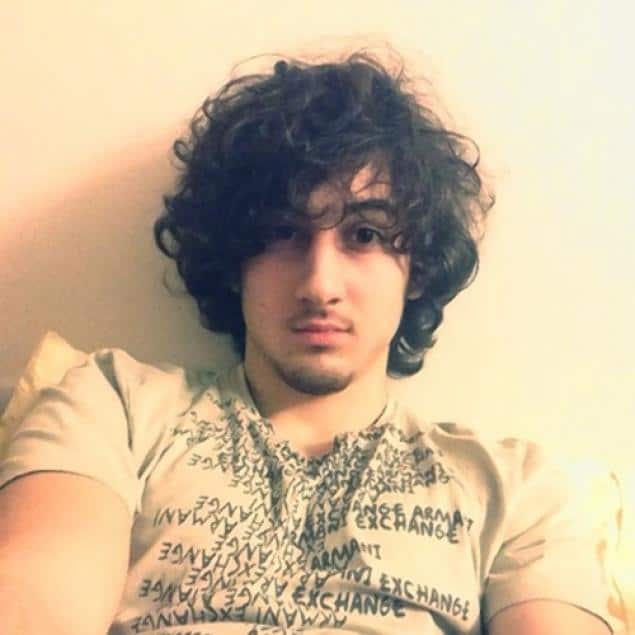 Dzhokhar Tsarnaev the accused Boston Marathon bombing suspect has found himself becoming an unlikely hero in the eyes of teenage girls with many thinking that the 19 year old too handsome too be a terrorist and with some even thinking he is plain beautiful.
In fact so pronounced has the school girl crush on Dzhokhar Tsarnaev become social medai platforms alike have been abuzz with commentary from adoring fans who find the presumed Boston Marathon terrorist to be cute, attractive and ranking him in the same brackets as Justin Bieber and One Direction singer Harry Styles.
Using the tweeter handle #FreeJahar, twitter users, mainly young women have gone on to tweet the following things: 'too beautiful to be a terrorist,' and 'he's cute and I don't want him to die,' including 'he's a heartthrob…'
"He was just this pothead 19-year-old boy who didn't care. I feel like he doesn't have a voice. Somebody needs to stand up for him."
Goes on to tell the nypost: While some scrawl the hashtag "#FreeJahar" on their hands with markers, an 18-year-old in Topeka, Kansas, is going to the extreme — she wants the Dzhokhar's words inked on her arm forever.
One fan who goes by the name of Alicia has even gone on to tell the NYPost that she believes the young man is innocent and the evidence doesn't add up.
"He was just this pothead 19-year-old boy who didn't care. I feel like he doesn't have a voice. Somebody needs to stand up for him."
Tells @Shadowlily1993:  "Yall can judge me as much as you want. I'm on his side. This kid needs people behind him. . . . I hope to meet him one day he fascinates me."
Similarly a Facebook group entitled Dzhokhar Tsarnaev Free Jahar Movement has close to 6,500 followers, with many speculating Dzhokhar and his older brotherTamerlan were set up.
In the end one wonders if the young man currently held in captivity and recovering from his self inflicted gunshot wounds may have in essence attained critical attention not necessarily because of his aesthetic features but more perhaps because of the insistent media coverage he has received which has had the interesting effect of glamorizing an iconic tabloid figure. Which is to say after a while even the most treacherous individuals begin to attain a kind of mass appeal credibility just be simply existing in excess and perpetuity.
Then again it probably doesn't go against Dzhokhar Tsarnaev that he doesn't resemble what the movies would tell us what evil doers should look like and that on some level there is something romantic if not self condemning about being the eternal bad boy bent on destruction…
Why did Dzhokhar Tsarnaev delete his Instagram account before bombing?
Dzhokhar Tsarnaev tweeted 'lol these people are cooked' on day of Boston Marathon bombing.
Tamerlan Tsarnaev called his wife a slut and prostitute.
Dzhokhar Tsarnaev: Why denying his rights should concern us.
Dzhokhar Tsarnaev planned more bombings according to new proof.
Dzhokhar A. Tsarnaev manhunt leads to reporter saying 'I don't know shit' live on NBC.
Dzhokhar A. Tsarnaev partied his ass off Wednesday night.
Dzhokhar A. Tsarnaev barely clinging on to life. Might die.
Dzhokhar A. Tsarnaev an 'angel' who lost his way.
Dzhokhar A. Tsarnaev now gets busy with twitter. Tweeting updates.
Dzhokhar A. Tsarnaev manhunt leads to false leads and media chaos.
Dzhokhar A. Tsarnaev and his brother Tamerlan Tsarnaev foreign terrorists?
Dzhokhar A. Tsarnaev. Boston Marathon Bombing suspect- part of a terrorist cell?
Boston Marathon Bombing suspects. One dead one still on the loose.
Boston Marathon bombing Morrocan suspects denies involvement after lynched by the NY Post.
NY Post Editor Col Allan is a douche bag reckons gawker.
Boston Marathon Explosion. Media eyes two backpack carriers as suspects.
Boston Marathon Bombing. Police insist no suspect or arrest made.
Boston Marathon Bombing Conspiracy theory now includes left and right wing assaults.
Boston Marathon bombing. No suspects no leads, man of interest sought.
Boston Marathon Bomb. 2 dead, 64 injured with missing limbs.