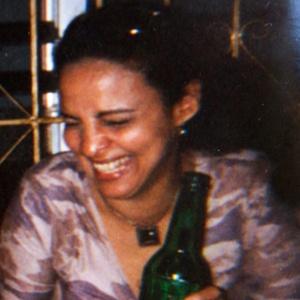 Marina and Kevin Krim reveal how their surviving daughter Nessie saves them.
Oh really! Marina Krim's nanny Yoselyn Ortega begs judge to bar media!
Marina Krim's nanny Yoselyn Ortega pleads not guilty to murder. Declines to speak…
Marina Krim's nanny Yoselyn Ortega grand indicted to serve the rest of her life in jail.
Marina Krim's nanny Yoselyn Ortega was stressed out about money. Did the Krim family hold out…?
Marina Krim's nanny Yoselyn Ortega now believed to have been motivated by money, but wont confess…
Marina Krim's nanny's Facebook page now insists that Marina Krim killed her children.
Marina Krim too remain tight lipped. Refuses to address nanny's allegations…
Marina Krim's nanny Yoselyn Ortega insists she was the one abused and mistreated.
Marina Krim's nurse Yoselyn Ortega thought she was too underpaid and didn't like the way she was spoken to.
Cops say Marina Krim's nanny Yoselyn Ortega refuses to admit killings….
Marina Krim's nanny Yoselyn Ortega now formally charged with first degree murder.
Marina Krim's nanny Yoselyn Ortega was warned she'd be fired. Refused to clean…
Marina Krim's nurse Yoselyn Ortega to be arraigned from hospital bed. Still wont speak…
Marina Krim and Kevin Krim's former nanny Yoselyn Ortega said to have murdered their 2 children, 6 year old Lulu Kirm and 2 year old Leo Krim was yesterday indicted by a grand injury on charges of first and second degree murder and to spend the balance of her natural life behind bars and to never be offered parole.
The charge is believed to be so rare that it has only been raised 27 times in NY in 2011 and is often only brought forth in the case of serial killings, the killings of judges, police officers and those killings deemed cruel and wanton, as has been deemed in this instance with respect to two minors.
At present no date has been offered as to when Ortega will be arraigned on the indictment as she remains at hospital pursuant to her failed attempt to take her own life on the night of the murders of the children, October 25th.
To date Yoselyn Ortega has not admitted or acknowledged her involvement with the death of the Krim family children only to assert that her employer Marina Krim treated her unfairlyand was rude to her by failing to say goodnight to her the evening before. Upon waking up from her induced coma she only asked about her own immediate family and never sought to find out about the Krim family children.
At the time of the murders, Marina Krim found Yoselyn Ortega slumped in a family bathroom with her wrists slit and proceeding to slit her own neck with the bodies of her two children savagely slashed in the bath tub. It is believed the children died before they were able to be taken to hospital.
According to discussions with neighbors, family and friends of Ms Ortega the former nanny was undergoing a volatile period in her life which saw her incurring financial stresssomething which it is said was expressed to the Krim family who offered the nanny extra hours as a cleaner which is said to have infuriated her because she considered this below her station as a nanny.
Since the murders of the children, the case has provoked a wide array of hostile criticism from readers some who have wondered if the Yoselyn Ortega was indeed mistreated, underpaid or provoked by the nature of the socio economic dynamics at play (it has been speculated that Ms Ortega felt misappropriated and defeated in relation to her well to do employers the Krim family) to a state of mind where she finally lashed out.
Others have pondered if she may have just been a walking time bomb and that despite what the Krim family or others could have done for her she was destined to react viciously to insurmountable stress in her life. What is clear nonetheless is the needless deaths of the two Krim family children and the heart ache it has brought the Krim family, those closest to them and many readers and parents who have been appalled and dismayed at the callous loss of life.
To date Marina and Kevin Krim have declined to address assertions courtesy of their former nanny where she was in her mind provoked although it is thought more may be revealed once the case heads to a jury.
The Krim family have set up a foundation the Lulu & Leo Fund for the memory and celebration of their two children. The Krims have a surviving child Nessie Krim.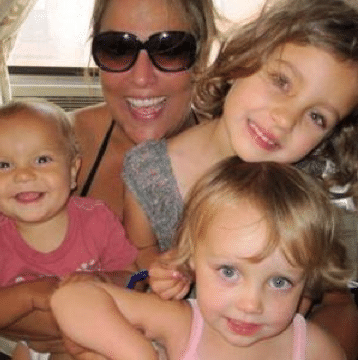 Marina Krim's nanny Yoselyn Ortega now hires lawyer. Still not talking to cops.
Marina Krim's nanny Yoselyn Ortega thought to have resented her employers…
Marina Krim's nanny Yoselyn Ortega refuses to cooperate with authorities.
Did Marina Krim's nanny Yoselyn Ortega have a motive?
Why did a Manhattan nanny stab Marina Krim's two children to death?