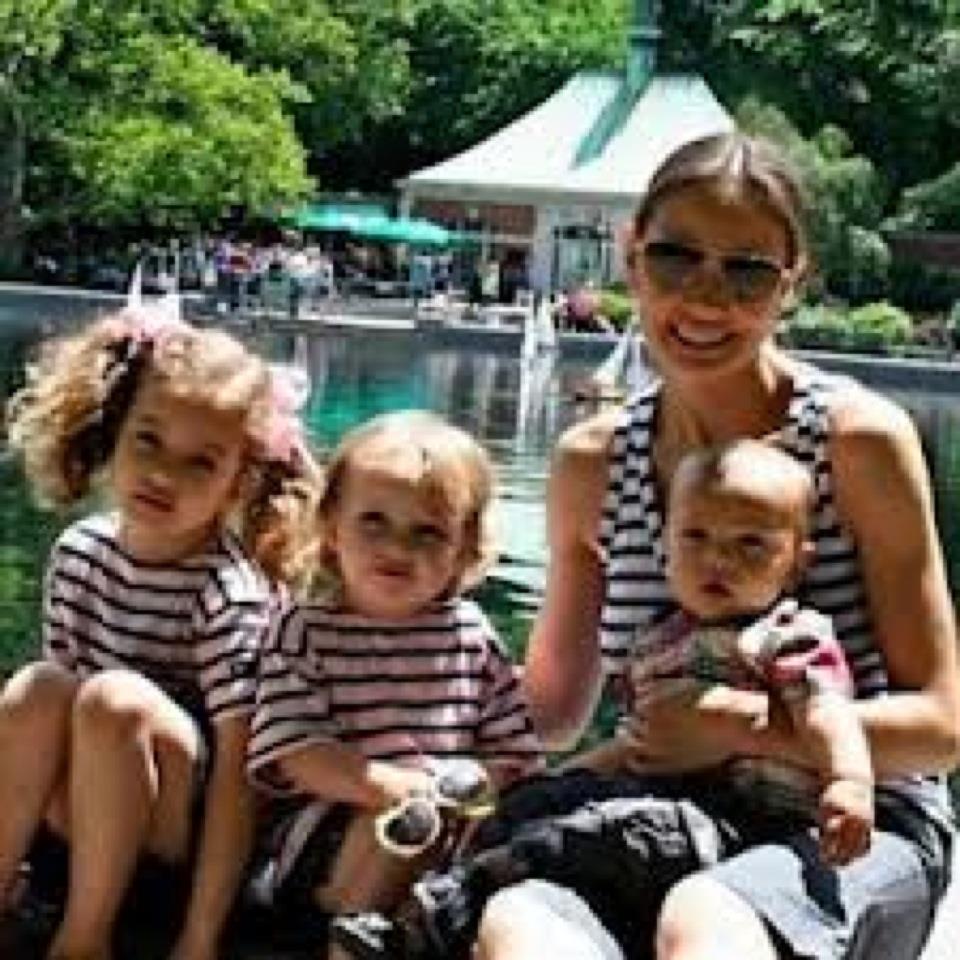 Marina and Kevin Krim reveal how their surviving daughter Nessie saves them.
Oh really! Marina Krim's nanny Yoselyn Ortega begs judge to bar media!
Marina Krim's nanny Yoselyn Ortega pleads not guilty to murder. Declines to speak…
Marina Krim's nanny Yoselyn Ortega grand indicted to serve the rest of her life in jail.
Marina Krim's nanny Yoselyn Ortega was stressed out about money. Did the Krim family hold out…?
Marina Krim's nanny Yoselyn Ortega now believed to have been motivated by money, but wont confess…
Marina Krim too remain tight lipped. Refuses to address nanny's allegations…
Marina Krim's nanny Yoselyn Ortega insists she was the one abused and mistreated.
Marina Krim's nurse Yoselyn Ortega thought she was too underpaid and didn't like the way she was spoken to.
Cops say Marina Krim's nanny Yoselyn Ortega refuses to admit killings….
Marina Krim's nanny Yoselyn Ortega now formally charged with first degree murder.
Marina Krim's nanny Yoselyn Ortega was warned she'd be fired. Refused to clean…
Marina Krim's nurse Yoselyn Ortega to be arraigned from hospital bed. Still wont speak…
It seems tempers are flying off the hook pursuant to a Facebook page created in the defense of Marina Krim's former nanny, Yoselyn Ortega by an anonymous creater.
Whilst the administrators of the 'Support Innocence of Nanny Yoselyn Ortega,'to date have not offered their identity (and perhaps a regard of some of the comments below by horrified commentators can tell you why they have kept their identity hidden) they seek to collect any information 'that could help bring the real killer or killers to be arrested.' Something that runs against conventional wisdom as many firmly believe that the deaths of Leo and Lulu Krim rest squarely on the shoulders of Yoselyn Ortega.
What though does make the Facebook page interesting (radaronline claims sources reveal it is being run by "family, friends and just common Americans that believe she did not do this crime,") is Ms Ortega's own insistence that she is not responsible for the double murders, having instead resisted acknowledging that she was the murderer and having even gone so far as to tell authorities, 'ask Marina, she knows….' That said it is understood that Ms Ortega to date has admitted harming the children, just not killing them.
Reiterates the Facebook page:
As a site supporting the innocence of Yoselyn, we are receiving alot of backlash from people (lynch mob) that automatically feel that they are judge and jury and executioner and state that Yoselyn is guilty.
We are made of up family, friends and just common Americans currently 15 people that believe she did not do this crime and she deserves to have her day in court to defend against the charges to prove her case in a not guilty verdict.
One version that is being thought about is:
There is a photo of her and the two kids next to Kevin Krim (the husband and father of the children) and Yoselyn was leaning very close to him.
In that particular article it clearly says that they went to the Dominican Republic and visited her parents there and most likely stayed there for that vacation because her family offered them a bed to sleep and they accepted and stayed with Yoselyn's sister where she lived as well and probably during that stay something happened with Yoselyn and Kevin.
Or they probably had an encounter here in New York at some point. Kevin maybe decided to break it off and scorned her.
Could there be a possibility that Marina found out about this affair and decided to get even with husband and killed her kids and in the process of Yoselyn trying to defend them she stabbed her in her neck then claimed otherwise?
To say that the above statement hasn't led to outrage and condemnation by some would be an understatement.
Write some Facebook commentators:
Scary stuff, one hardly knows where to begin, what to think and where to go. But in fairness to Yoselyn Ortega she has yet to be tried in a court of law where there may well be more than meets the eye being revealed.
That said what is incriminating and brings the assertion closer to that Ms Ortega is indeed responsible for the murders are the following facts as a source revealed to radaronline  during Ms Ortega's interview with authorities in recent days:
 "Yoselyn became extremely animated when she discussed the incident with law enforcement," a source close to the investigation told Radar.
"Yoselyn also said she had numerous disagreements with Marina about how the kids were being cared for. Marina didn't think Yoselyn was interacting with the kids enough and was giving them junk food when she was out of sight."
On the other side, Marina Krim to date has yet to offer publicly any thoughts with respect to her former nanny's assertions that she mistreated and abused her.
Of interest to this author was the following comment courtesy of one reader via the nypost, make of it what you will:
Well, she certainly was presumed guilty very easily. We all assume that it's the immigrant woman who did it because the news say so. "She is a monster"- is what we hear, read, and wee all over the news. How about some real reporting – what are the facts? Is there a possiblity of reasonable doubt? Has the presumption of innocence been waved because here'a young latino woman, and immigrant with no means of defending herself? The FB page may seem like it is in bad taste, but we know very few facts to pass judgment on the accused without giving her the benefit of American justice. So let's not condemn anybody until we know what we are talking about and let the jury decide. It's easy to send a poor immigrant woman to prison when everyone is screaming that she is a monster and she has no "dream-team" to stand up for her rights and demand that justice be done properly.
And perhaps out of a side note there have been various commentators insisting that the Krim family murders were neither at the hands of Yoselyn Ortega or even Marina Krim (as now being said) but perhaps by another consortium who are claiming the death of the children may have been retribution as a result of Kevin Krim as a high up senior CNBC executive giving the go ahead in publishing an incriminating expose on the financial elite exposing them in nefarious dealings. An article that was quickly taken down by the outlet despite the murders the following day.
*** Scallywag's note; As a result of the above facebook posting a competing facebook pagehas gone up today challenging the above assertions and supporting Marina Krimson.
Marina Krim's nanny Yoselyn Ortega now hires lawyer. Still not talking to cops.
Marina Krim's nanny Yoselyn Ortega thought to have resented her employers…
Marina Krim's nanny Yoselyn Ortega refuses to cooperate with authorities.
Did Marina Krim's nanny Yoselyn Ortega have a motive?
Why did a Manhattan nanny stab Marina Krim's two children to death?